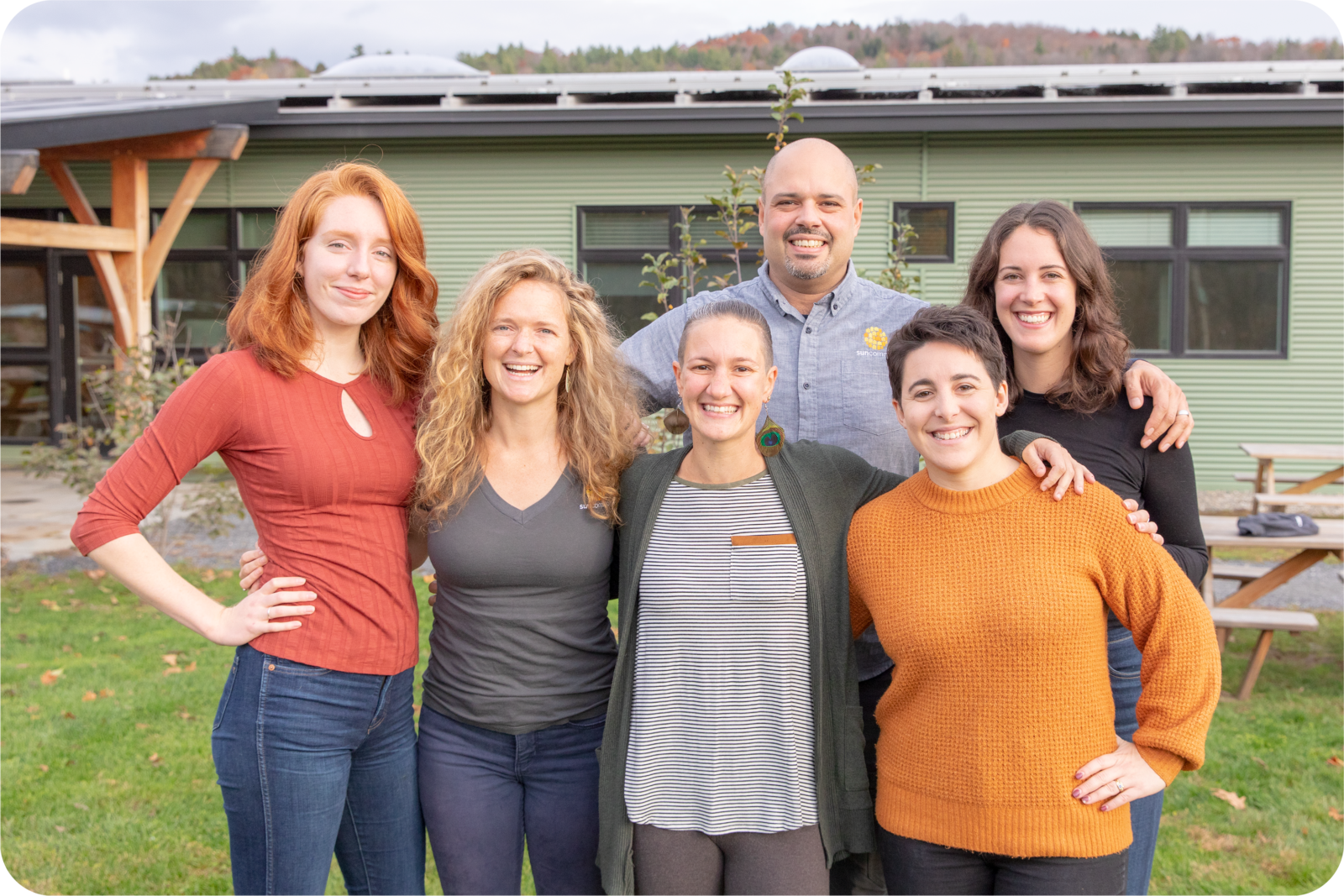 Need some help?
We understand that going solar is a new thing for most people. And while we answered lots of questions during the installation process, we certainly don't expect you to be a solar expert. Leave that to us!
Take a look at our Frequently Asked Questions below and if that doesn't help,
send us an email.
Need to chat? We're available from 9:00 am — 4:30 pm to help you manage your clean energy technology.
Community Solar Members
(802) 882 8685
Vermont Customers
(802) 882 8685
New York Customers
(866) 452 7652
Having trouble with your solar equipment?
We're here to help. Take a look at some of the resources we've collected below. 
(This page is still being developed. If you don't see resources addressing your needs, feel free to contact our Customer Support team!)
Inverters take the DC current that solar panels produce and invert it to AC current making the power usable in your home and on the grid. The types of inverters currently and previously installed by SunCommon are: SolarEdge, Fronius, SMA, and Aurora PV1 (Power One). The latter three inverters may be branded by SunPower.
Learn More About Your Inverter 
Monitoring allows you to see via your phone or computer how much energy your solar is producing. There are multiple different types of monitoring systems. The pages in this section will go through the types of monitoring systems used and some of the typical troubleshooting techniques used to fix issues.
If you have green lights on your inverter and no error messages, then you know your system is operating just fine and it is the reporting software that has lost its connection.
Learn more about your Monitoring
Trying to make sense of your electric bill with Community Solar? Check out some of our blog posts on the subject!
Still need some help?
Email us your questions…
Get Started We're here to help you find your solar solution, whether that be solar at home, at your small business, or on a larger commercial structure. Click the button to get started. Thank you!
Copyright 2019 SunCommon
|
All Rights Reserved | SunCommon is a trademark registered in the US Patent and Trademark Office