For our 25th birthday we're offering you $500 for each friend you help go solar with us.
Help re-power our community.
Refer solar to your friends and local businesses, and earn cash.
SunCommon Referral Rewards Program
Spread the word to friends, family, neighbors, and local businesses about the benefits of going solar and how easy our company is to work with. To show our gratitude for spreading the solar movement, we'll reward you with $500 for every friend you refer by April 15, 2020 that goes solar with us (and up to $1,000 for referring a business!), with bonus rewards for additional referrals you send our way! There's three ways to refer…

Check them out below!
Win. Win. Win. You earn cash, your friends save money, and together we can reduce our carbon footprint and fight climate change. 
Learn more, read our FAQs
---
(P.S. Were you sent here by a friend? Are you looking to go solar?)
Did you end up on this page because you were referred to SunCommon by a neighbor, friend, relative, or coworker? Looking to learn more about going solar and want to give them credit? Simply click on the Get Started button below, fill in your information, and in the comments section of the form or during your phone call with a solar advisor, be sure to let us know who sent you.
---
Skip all the other tiers, and jump right to the top!
Until April 15, 2020, get $500 for every person you refer that ends up going solar! There is no limit to the number of customers you can refer, so why not start now? Have your friends contact us, and make sure they mention your name when they first talk to us.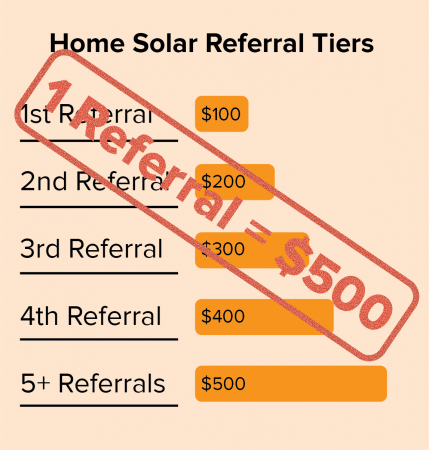 Power local businesses
Do you know a local business owner? Do they have solar yet? If you thought solar was a good deal for your home, you'll be floored by the savings businesses can experience through the additional solar incentives available to them. Let's get decarbonizing!


1. Use Our Quick Referral Form
2. Create a MySunCommon Account to Create Your Own Referral Page.
With your MySunCommon account, you can create a simple profile that will allow you to share your referral link with friends. It's a great way to tell your solar story and encourage others to join you. Each account has a shareable link where your friends and family can sign up to go solar, and they will automatically be set up as a referral connected to you. No need to have them say "Jim sent me."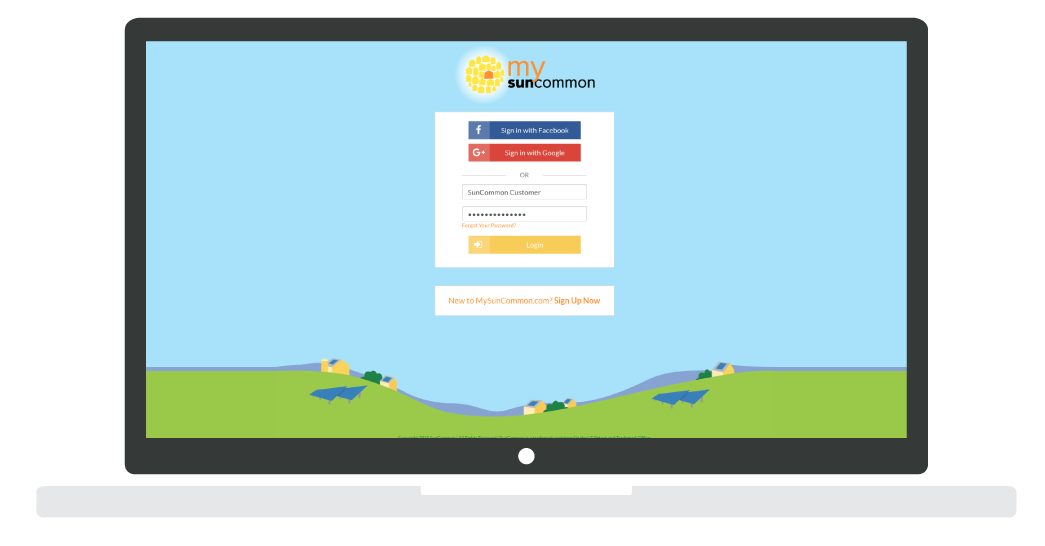 Just call our Solar Advisors to share the name & contact information of the friend you want to refer. We'll take care of the rest. You can also reach out to the Solar Home Advisor that you worked with during your own solar installation to refer a friend or encourage your friend to call us directly. Please make sure they let us know that you sent them our way!
Vermont Customers Call:
802-882-8170
New York Customers Call:
866-452-7652
Get Started We're here to help you find your solar solution, whether that be solar at home, at your small business, or on a larger commercial structure. Click the button to get started. Thank you!
Copyright 2019 SunCommon
|
All Rights Reserved | SunCommon is a trademark registered in the US Patent and Trademark Office