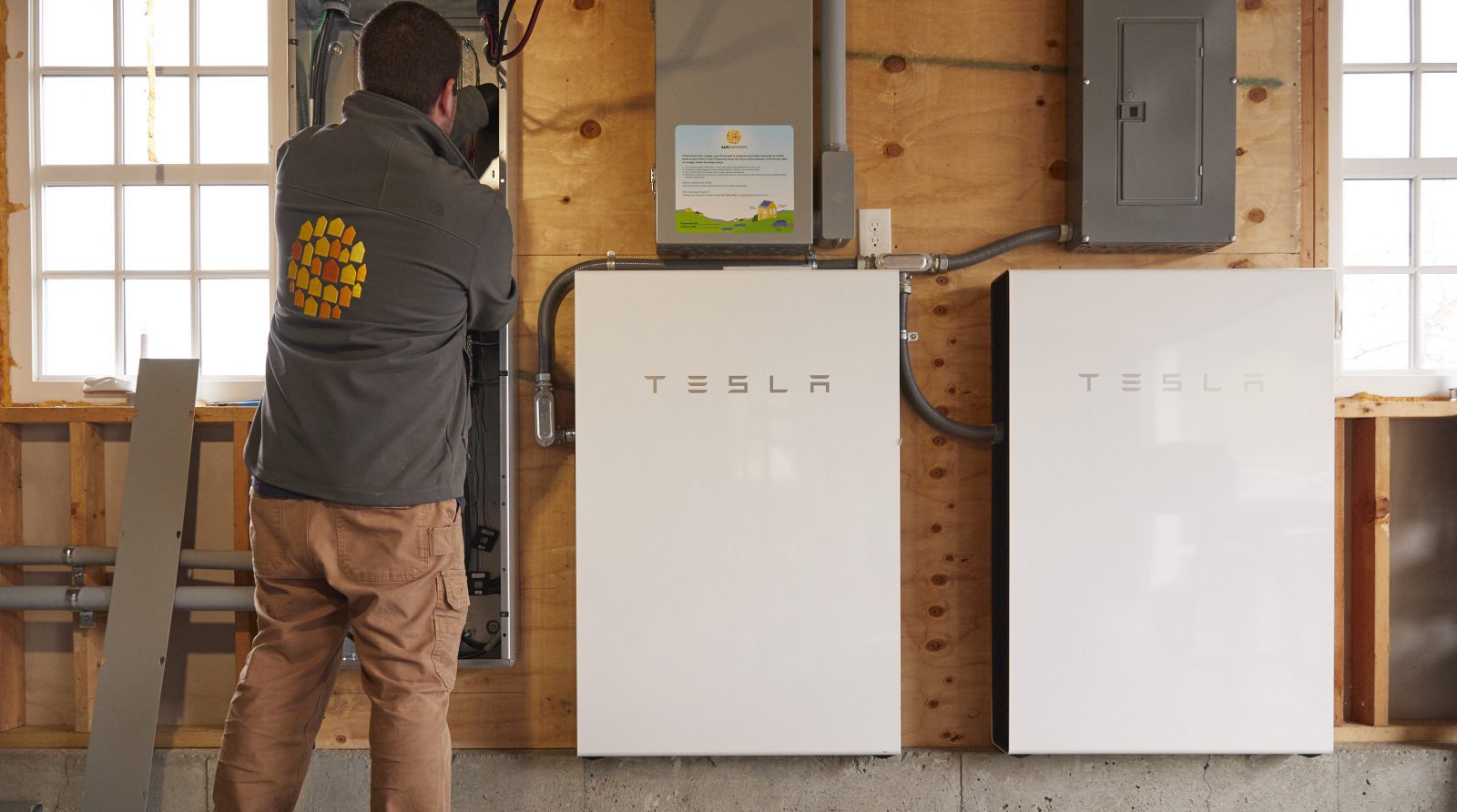 Tesla Powerwall Facts & Troubleshooting
Your Tesla Powerwall is a battery that stores energy, detects outages, and automatically becomes your home's energy source when the grid goes down. Your solar and Powerwall work together to keep the essentials of your home running. Enjoy the peace of mind and the comfort of automatic, silent electricity back-up. Congrats – you've taken control of your power supply!
---
The Powerwall –

The Tesla Powerwall is a rechargeable battery for home energy storage and backup power. The Powerwall can store and provide up to 13.5 kWh (kilowatt-hours) of electricity. 

Backup Gateway

– The instantaneous switch (activated via automatic relay) that allows the battery to automatically kick on in the event of an outage.

Energy Storage System (ESS) Dedicated Powerwall breaker

– Typically located in your main electric panelboard, this acts as a safety disconnect.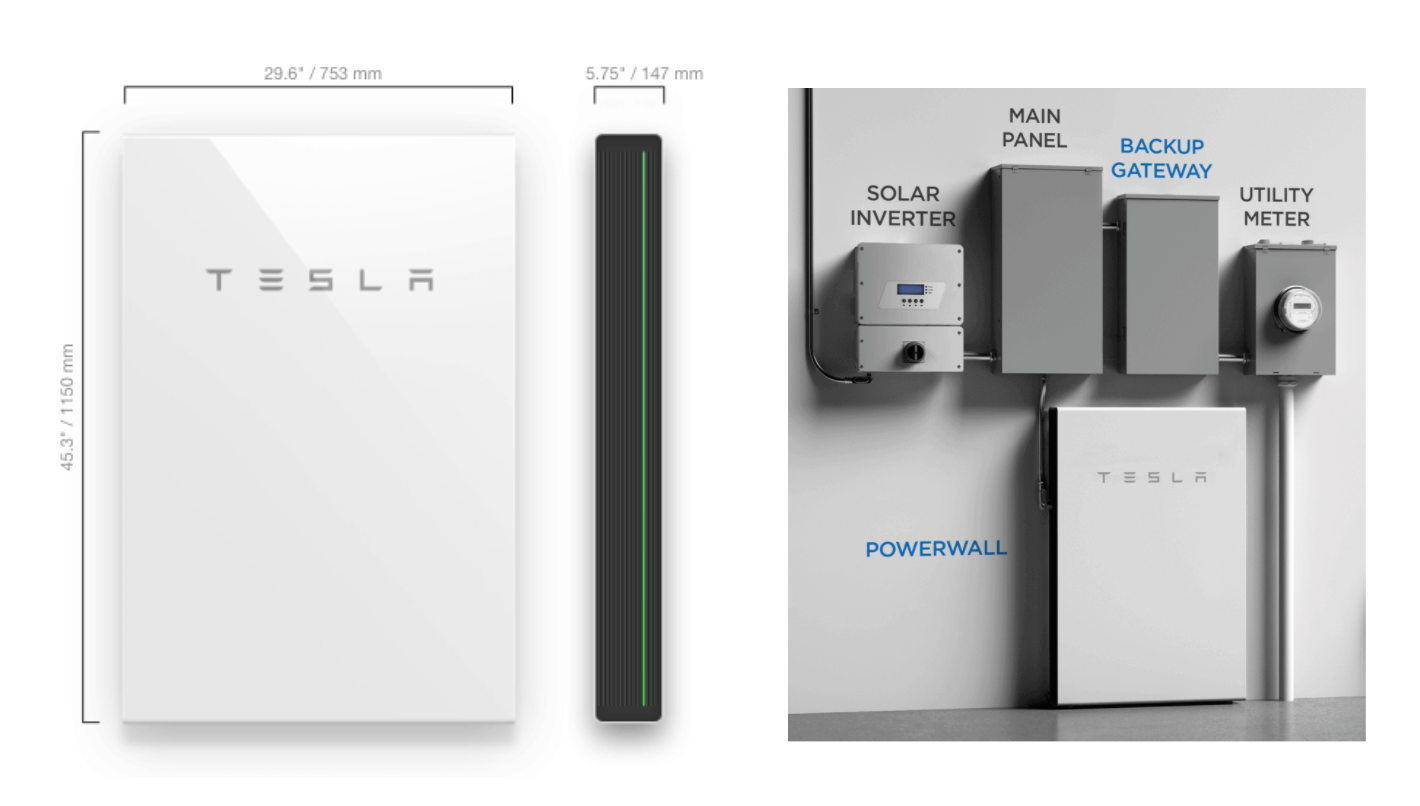 ---
How power flows:
Your Powerwall's software sends electricity from your solar system to your Tesla Powerwall first until the Powerwall charges to around 95%. Extra power then goes to your instantaneous loads in the house (i.e. to power any lights that are on, or your refrigerator), and finally sends the rest to the grid.  
How solar and your Tesla Powerwall interact:
During a power outage, if the Powerwall is full or close to full, it will force your solar inverter to shut off for a while because the excess solar power has nowhere to go.
The Powerwall forces the solar inverter off by changing the electrical frequency, so you may even see error codes such as "AC frequency too high".
Once the Powerwall discharges down to approximately 80% (typically closer to 95%, although potentially as low as 65-80%), the Powerwall will signal to the solar inverter to come back on and charge the Powerwall back up.
It is normal for the inverter to be "put to sleep" by the Powerwall until it is needed again to recharge it. As long as the sun is hitting your solar panels and the Powerwall has enough charge to turn the solar inverter back on, the solar will then recharge the Powerwall when needed.
Resetting your Tesla Powerwall: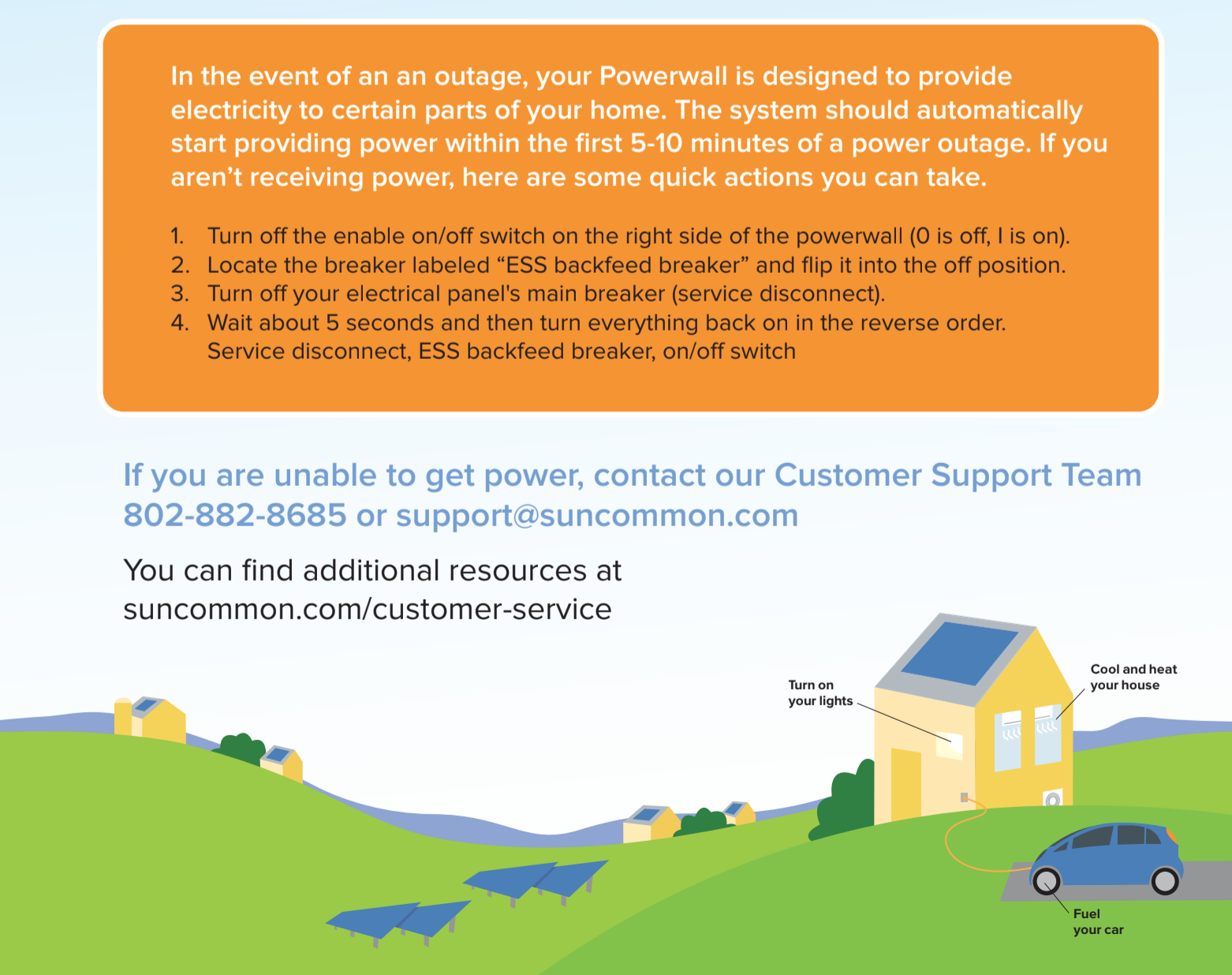 ---
---
Still haven't found what you're searching for? We're always here to help — Give us a shout!
Vermont Customers
(802) 882 8685
New York Customers
(866) 452 7652
Get Started We're here to help you find your solar solution, whether that be solar at home, at your small business, or on a larger commercial structure. Click the button to get started. Thank you!
Copyright 2019 SunCommon
|
All Rights Reserved | SunCommon is a trademark registered in the US Patent and Trademark Office