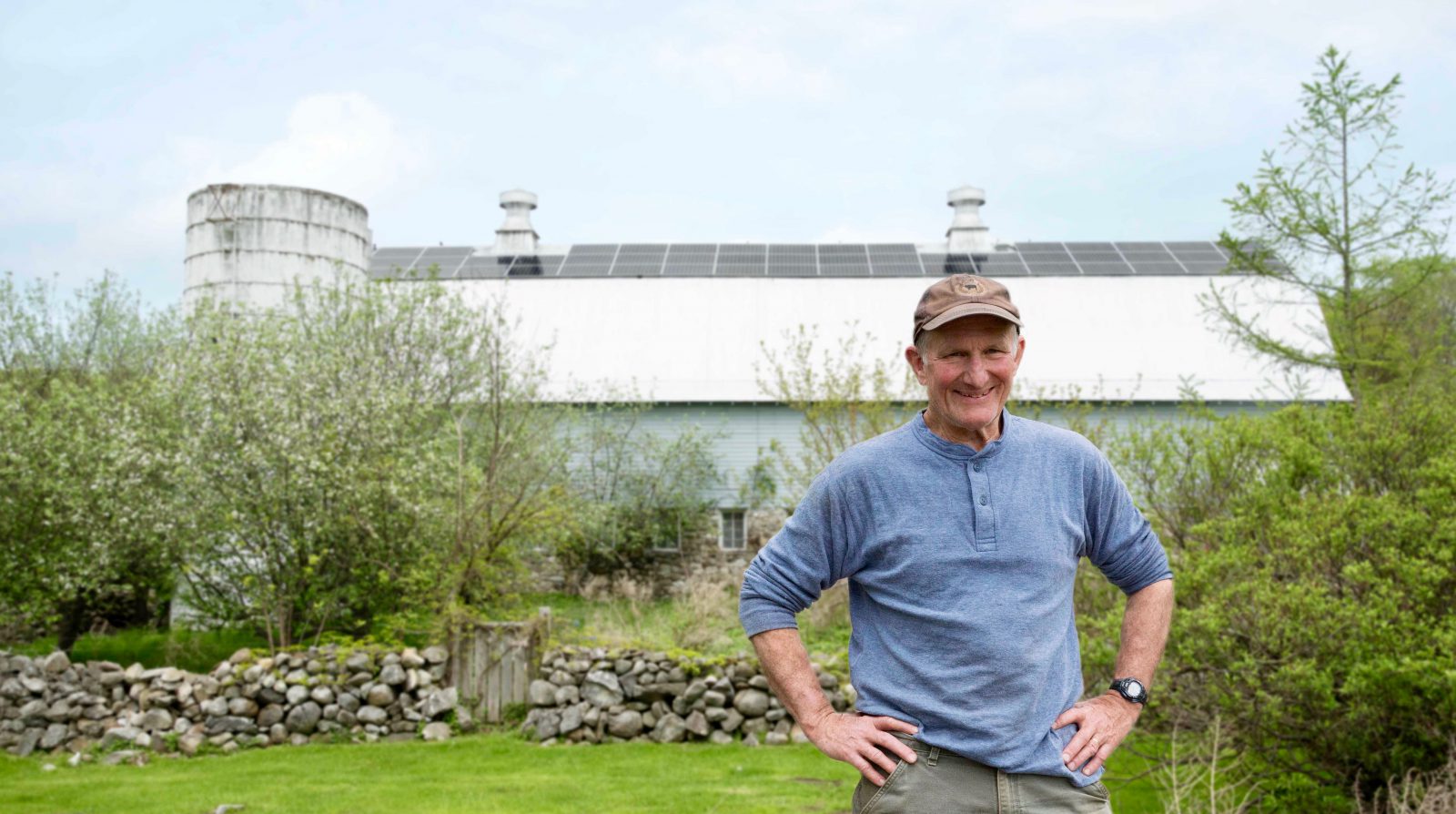 So much on your farm is powered by the sun – why not your electricity?
SunCommon offers three unique ways to bring solar to your farm: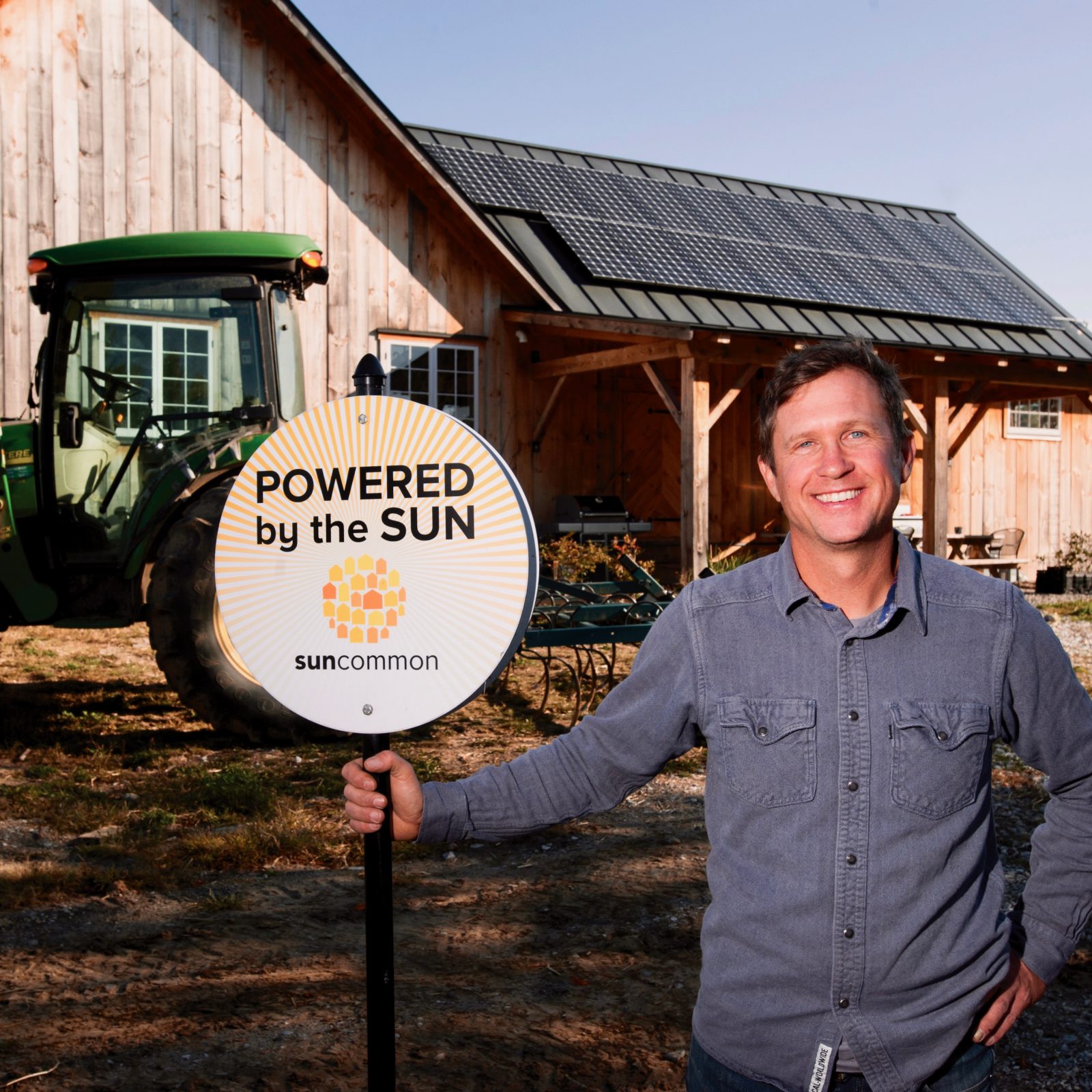 A PV system for your farm's electricity use: Install just enough solar panels to cover your own usage. Great financing options means this is an excellent option no matter your cash flow situation.
Install panels for your own usage and a small circle of friends: If you've had a good year and are ready to make a bigger cash investment, adding panels for others to use means you have a new way to generate income for 25 years.
Host a community solar array for your own power and your neighbors: The biggest investment for the biggest return. Host enough panels on your farm to power your own usage plus 40-50 homes that generates an impressive and predictable return.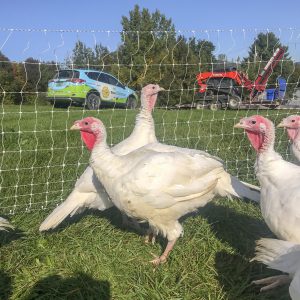 Impressive state and federal incentives make clean energy an incredible investment for your business:
Cash-flow positive in just a few years

Payback in 6-9 years

Boost your brand and employee satisfaction
---
Hear From Local Farmers About Going Solar With SunCommon:
As dairy farmers, it's very important for us to budget our expenses to remain a viable business. When the CSA program at SunCommon was created we knew we had found a great fit. By hosting a CSA, we have secured predictable, constant electricity rates for our farm, and also developed a new form of the working landscape.
Mark Magnan
Magnan Brothers Dairy
It's great that fighting climate change could be a solid, low-risk investment. I'm excited to explore how hosting our own small community solar array here at Ellerslie will offer us a connection for both our power, and other farm products to our customers. Adding tax benefits and long term income generation make it a no brainer.
Mike DeCola
Ellerslie Farm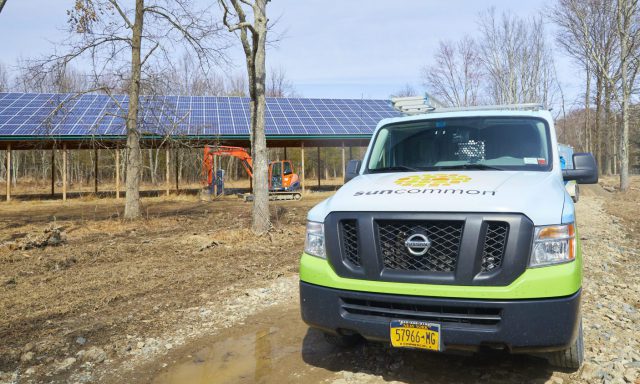 We are called Footprint Farm, in that we want to reduce our carbon footprint. And then also economically, SunCommon was able to make it work for us. The economics of it are pretty simple.
Jake Mendell & Taylor Hutchison
Footprint Farm
---
Join the ranks of these solar-powered farms:
| | | |
| --- | --- | --- |
| Allerage Farms | Bowman Orchards | Brotherhood Winery |
| Footprint Farm | Blue Moon Farm | Hand Melon Farm |
| F.W. Battenfeld & Son | Catskill Animal Sanctuary | Mead Orchards |
| Eastern Hay Corp. | Stoutridge Vineyard | Tierra Farm |
| Olde Saratoga Home & Garden | Silver Mountain Hay | Hearty Roots Farm |
| Blue Star Farm | Dutch's Spirits | Gill Corn Farms |
| Golden Acres Farm | Schoharie Valley Farms | Bonanza Ranch |
| Kinderhook Farms | Heather Ridge Farm | Lowland Farm |
| Rhinebeck Equine | Samascott Orchards | Old Saw Mill Farm |
| Buff Farm | Mack Brook Farm | Caora Farm |
| Sap Bush Hollow Farm | Whistlewood Farm Bed & Breakfast | Kross Creek Farm |
| Gallagher's Stud | Green Chimneys | Farm at Kristy's Barn |
| Tuthilltown Spirits | The Berry Farm | Glorie Farm Winery |
| Neversink Farm | Meadow Ridge Farm | Laughing Earth |
| Full Circus Farm | Primrose Hill Farm | Wally Farms |
---
The process for going solar is simple. It starts with filling out our Get Started form, or getting in contact with our team via phone or email. Both Vermont and New York inquiries can reach our Solar Advisors at 802-882-8170 or via email at solar@suncommon.com.
Copyright 2013 Nimva | All Rights Reserved |
RockyThemes