Our vision for a clean energy
home starts with collecting
power from the sun.


Going solar at home means powering your life with clean energy.
Renewable electricity from your solar panels can power all your home needs like lights, TVs, appliances, computers, electric heat, and electric vehicle. Whether you are building a new home with solar or installing solar on an existing home, we design systems specific to your home energy needs. Through SunCommon, Vermonter's can own their panels, helping to secure our clean energy future. We install both ground mount and rooftop systems, helping you find the solution that best suits your home and energy goals.
Thank you for your submission
Someone will be in touch shortly. If you would like to expedite the process of going solar, and get scheduled for a home visit, please
click here
to provide additional information about your home.
Solar Options At Your House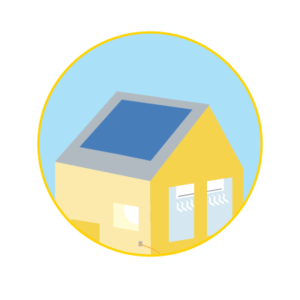 Roof Mounted Solar Systems
Roof mounted solar panels are a great option for many Vermonters looking to go solar. This requires a roof that has been built with the proper materials, has the right orientation and has the size needed to fit your system. Send us your address, and we will look at your roof to help you determine if this option will work for you.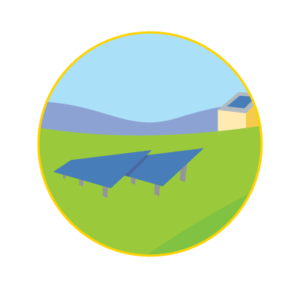 Ground Mounted Solar Systems
Ground mounted systems can be a terrific option for homes with smaller available roof space or those roofs with shading or the wrong orientation. The advantage of ground mounted solar is that it's size isn't restricted and we can point it right at the sun for the best production. We are happy to look at your property to determine if a ground mounted system could work for you.
Solar Canopy
A brand new, SunCommon innovation. The Solar Canopy allows you to go solar over your driveway, your patio, your woodpile. Or create a functional, new, outdoor space with this beautiful, timber frame structure. Learn more about the Solar Canopy.
SunCommon has installed more home solar systems in Vermont than any other company.  Designing for Vermont's hard winters and old, funky roofs takes local knowledge.  Installing high-tech electrical equipment takes expertise.  Accurately modeling how much solar power our systems will produce takes experience.
Our breadth of work and our team of trained union electricians gives you peace of mind as to the quality and performance of your solar. You'll be in your solar system for decades to come.
We want you to be thrilled not just with going solar, but with owning solar over the longterm.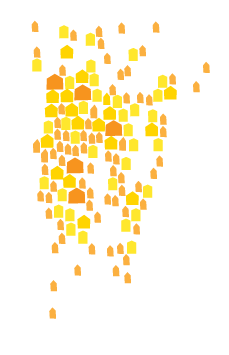 We build beautiful solar systems.
Solar need not only be effective; it can look fantastic!  We're proud Vermonters, and value our quaint village centers and gorgeous mountain views.  And we pride ourselves on designing and building beautiful solar systems.
Black panels with black edging offer a sleek, discreet look.  Your neighbors will know you've gone solar – we're not going for invisible! – and will love the look of it!
---
Want to learn more about solar in Vermont?
Get Started We're here to help you find your solar solution, whether that be solar at home, at your small business, or on a larger commercial structure. Click the button to get started. Thank you!
Copyright 2018 SunCommon
|
All Rights Reserved | SunCommon is a trademark registered in the US Patent and Trademark Office