SunCommon® selects the best solar equipment on the market for quality, performance, longevity and warranty.
If our goal is to use the best solar equipment on the market, why don't we use exclusively U.S. made solar equipment and panels? We strive to partner with local companies that share our values, but not at the expense of quality. Plus, no solar system is 100% made in America. The companies we work with are an important part of who we are and must meet our high standards so we can better protect our customers. This level of consistency is simply not available among companies that do more of their manufacturing in the U.S.
The three things we keep in mind when selecting our solar partners are:
Can their equipment withstand Northeast weather and climate for years to come?
Are they strong and reliable enough to honor their warranties?
Is the company local, U.S. based, or are they mission-driven in a way that aligns with our own?
Thank you for your submission
Someone will be in touch shortly. If you would like to expedite the process of going solar, and get scheduled for a home visit, please
click here
to provide additional information about your home.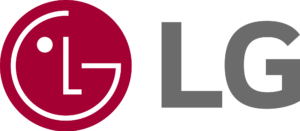 LG
LG Electronics is a global player who has been committed to expanding its capacity, based on solar energy business as its future growth engine. LG embarked on their solar energy research program in 1985, and the quality of their solar panels is the result of a strong commitment to developing a module with improved benefits for their customers. These high-efficiency panels make the most of available sunlight, take up less space, are more durable, and create more energy for your home. With their 25-year warranty, you can be confident that your solar system will produce clean, renewable energy for years to come.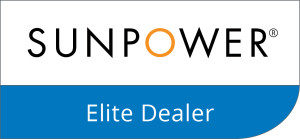 SunPower
We purchase the majority of our panels from SunPower. They make the most powerful, efficient, and highest quality solar panels in the world at facilities in several countries overseas. This increased efficiency means the same roof space can generate up to 30% more power than with standard solar panels. Their panels have an expected useful lifespan of more than 40 years, and their 25-year warranty (15 years longer than traditional warranties) means that your panels will produce more power for longer than any other panel on the market. SunPower is an American company employing 1,500 U.S.-based workers whom we are proud to support. They've been selling solar for over four decades, and they've got the staying power to be there for our customers for many years to come.

Mitsubishi Heat Pumps
Solar heating and cooling is quiet and comfortable. This Energy Star smart technology keeps your home consistently warm and cozy through the winter — and dry and cool all summer long. It's clean since allergens and dust are filtered out as the heated or cooled air is circulated in the house. Heat pumps have been around for a long time, but we haven't used them up north because they weren't cold-climate rated. Now, our Mitsubishi model is rated to function as low as -18 degrees to keep you warm on the coldest nights—and keep you cool with guilt-free, solar-powered air conditioning on hot, muggy summer nights.

New Energy Works
New Energy Works produces the gorgeous timber framing of our solar canopies. This U.S. company is over three decades old with nearly 100 employees, and is based out of Farmington, New York. Superb craftsmanship and care are reflected in their artful, efficient structures and environmentally responsible business practices. Our canopies are immensely strong and sturdy structures, making them the perfect foundation for decades of solar energy production.

SolarEdge
SolarEdge manufactures top-of-the-line inverters that turn the energy from your panels into electricity for your home. They are headquartered in Israel and have offices in 13 countries, including the United States. Their corporate vision includes making clean energy affordable, accessible, and widespread.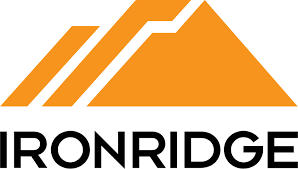 IronRidge
IronRidge is a California-based company that supplies racking and hardware that hold our solar systems together. They've been supplying solar installers with innovative products for nearly 20 years. Their mission is to "make solar stronger," and they do that by rigorously testing their products in extreme environments and always ensuring they're in compliance with engineering and building codes.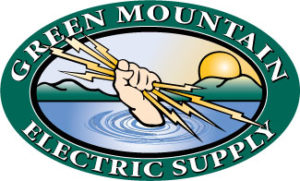 Green Mountain Electric Supply
GMES is our supplier of all things electrical: boxes, conduits, wiring, you name it. A family-owned company founded in Newport, Vermont over a half-century ago, GMES continues to operate with a focus on quality, innovation, and sustainability.
I was very, very satisfied with the entire process. The install went smoothly and the crew was friendly. As someone who works in the business, I can say the work was of great quality. When an issue was brought up, the crew was responsive and is going to take care of it.
We had our heat pump installed today. I want to mention that the installers were great, and the heat pump is fantastic!
The people at SunCommon made the process so understandable and transparent I felt no qualms about proceeding. The actual site evaluation and installation was nearly magical – things happened on time, quickly, and with less fuss and muss than I could ever have imagined. The results are all that I hoped for. I couldn't recommend this organization and the wonderful people I met through it more strongly. I am glad I chose to work with SunCommon.
Copyright 2013 Nimva | All Rights Reserved |
RockyThemes