Local Solar: Committed to Place, Committed to People.
A state powered with clean energy is the goal – and how we get there matters.

 
We are your neighbors, and share your commitment to the communities in which we all live. We've probably crossed paths – at the grocery store, the farmers' market, or our kids' soccer games.  We do this work, here, because we're excited to bring more solar to our towns, to our neighborhoods, to the places we've rooted our lives.  
We take great pride in, and have benefited enormously from, being part of our vibrant local business community. From machining to accounting to design, we regularly work with over 120 local shops and companies, circulating capital here.
And we do our work with purpose, with intention.  We'll be crossing paths with you for years, maybe decades to come – and we want to be proud of the solar we've built, together.
Learn More About Solar In Your Area
A CERTIFIED B CORPORATION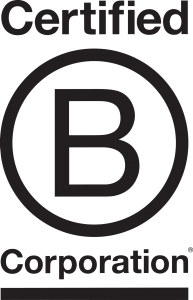 SunCommon was organized as a Vermont Benefit Corporation and is a Certified BCorp, having passed a rigorous assessment of responsible business practices.
People. Planet. Profit.
Our Purpose
SunCommon® believes that everyone has the right to a healthy environment and brighter future – and renewable energy is where it starts.
Energy from the sun can power our lives and build vibrant communities. Our mission is to tear down barriers to clean energy and use our business as a force for good.
Save Money. Go Solar.
Get Started We're here to help you find your solar solution, whether that be solar at home, at your small business, or on a larger commercial structure. Click the button to get started. Thank you!
Copyright 2019 SunCommon
|
All Rights Reserved | SunCommon is a trademark registered in the US Patent and Trademark Office