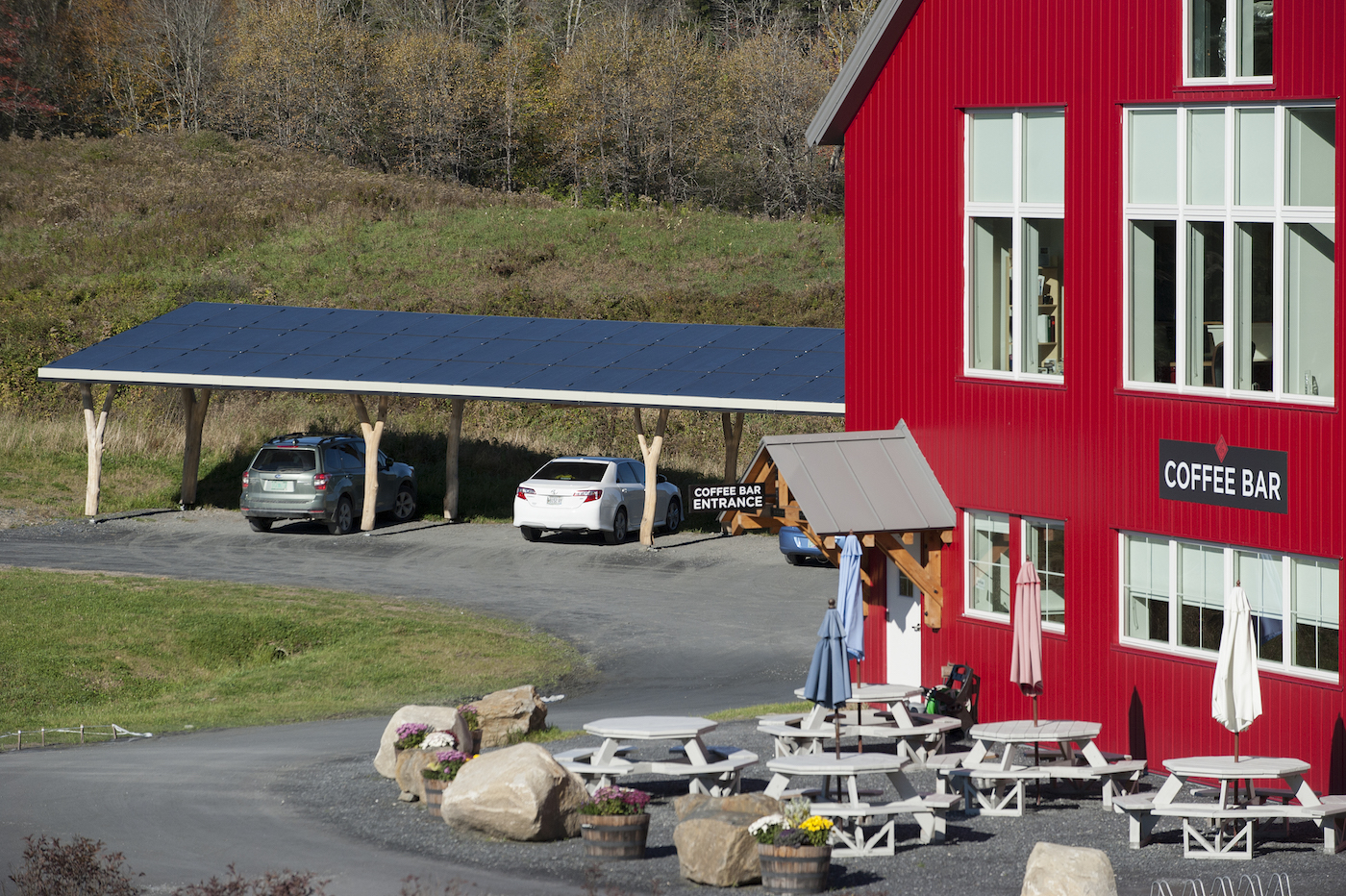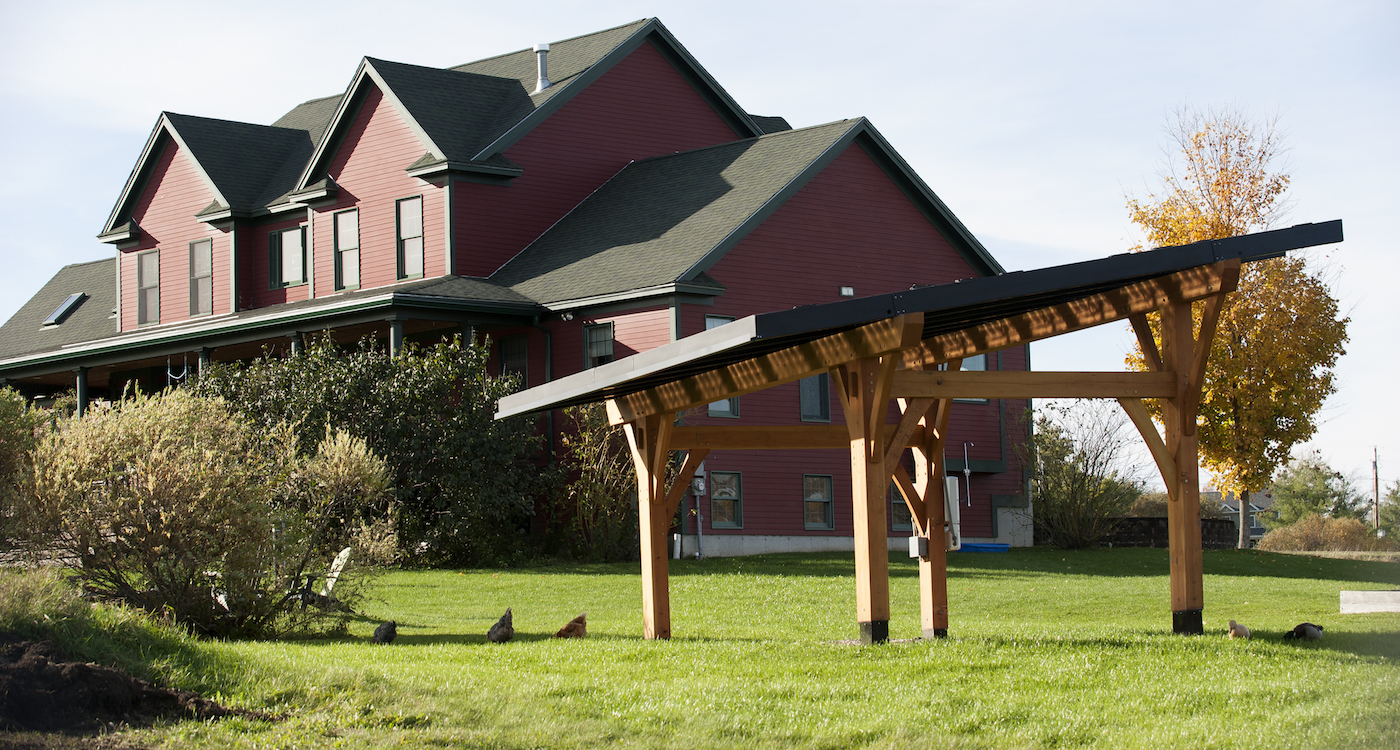 The Solar Canopy — a new way to go solar
Each home is unique.  We aim to match the right solar solution to your home and property and the Solar Canopy is our latest innovation.  Now, you can go solar over your driveway, your patio, your woodpile, or create a whole new functional, outdoor space.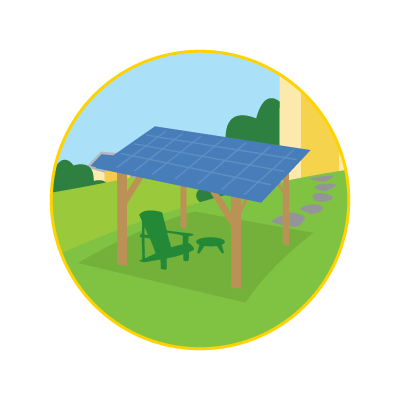 Solar Canopy advantages:
A beautiful timber-frame structure supports the solar roof.

The Canopy provides enough power to cover all the energy needs of an average home.

Thanks to Sunpreme bi-facial solar panels, the Canopy is designed to take advantage of winter. When the Canopy's top is covered with snow, the underside of the glass panels will produce power from sunlight reflected off the snow-covered ground.

As always, there's no upfront cost and low interest financing.
Thank you for your submission
Someone will be in touch shortly. If you would like to expedite the process of going solar, and get scheduled for a home visit, please
click here
to provide additional information about your home.
Vermont is a beautiful place, and we want solar to fit into our built environment and working landscape. I designed SunCommon's new Solar Canopy to be both beautiful and functional, embracing Vermont's classic heritage and its clean energy future.
We couldn't put a traditional ground-mounted solar array in our backyard because it would have taken up valuable yard space. When we saw the design of the Solar Canopy and how beautiful it looked - not to mention its functionality - we were sold. Our Solar Canopy will produce more than enough electricity for our home and electric vehicle while serving as our covered patio.
---
Solar Canopy Photo Gallery:
Get Started We're here to help you find your solar solution, whether that be solar at home, at your small business, or on a larger commercial structure. Click the button to get started. Thank you!
Copyright 2019 SunCommon
|
All Rights Reserved | SunCommon is a trademark registered in the US Patent and Trademark Office