Waterbury Business, S.T. Paving, is Sharing Excess Solar with Employees.
Congratulations, S.T. Paving, on going solar!
A longtime Waterbury business, S.T. Paving, worked with SunCommon to fill the company's roof with solar. Providing more power than the business needed, owner, John Reynolds, decided to share the excess with his own home and that of four of the company's long-time employees. For Reynolds, the decision to go solar was primarily financial, but it's the environmental impact and sharing aspect that has him most excited now.
"I give my employees bonuses, why not give them solar?" said Reynolds.
Reynolds' granddaughter, Cassidy Berry, whose mother works at S.T. Paving and whose home is one of the beneficiaries of the solar generation said she's excited to see her grandfather investing in solar. As a 7th grader at Crossett Brook Middle School, she's in her second year of sustainability curriculum and this is the year they're focusing on energy. Berry said, "My Grandpa uses a lot of fossil fuels for his work, so his shop being a bit more sustainable is pretty cool." She's learning about solar and how it compares with other energy sources and she's happy that her grandfather is potentially influencing his employees to be more sustainable by sharing his solar with them.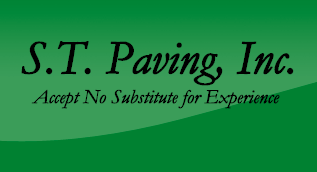 S.T. Paving, founded in 1970 by John Reynolds, has been paving central Vermont roads and driveways for more than 45 years.
Solar array size 42.9 kW

Total number of solar panels 156

Installed in two parts in 2017
Get Started We're here to help you find your solar solution, whether that be solar at home, at your small business, or on a larger commercial structure. Click the button to get started. Thank you!
Copyright 2019 SunCommon
|
All Rights Reserved | SunCommon is a trademark registered in the US Patent and Trademark Office