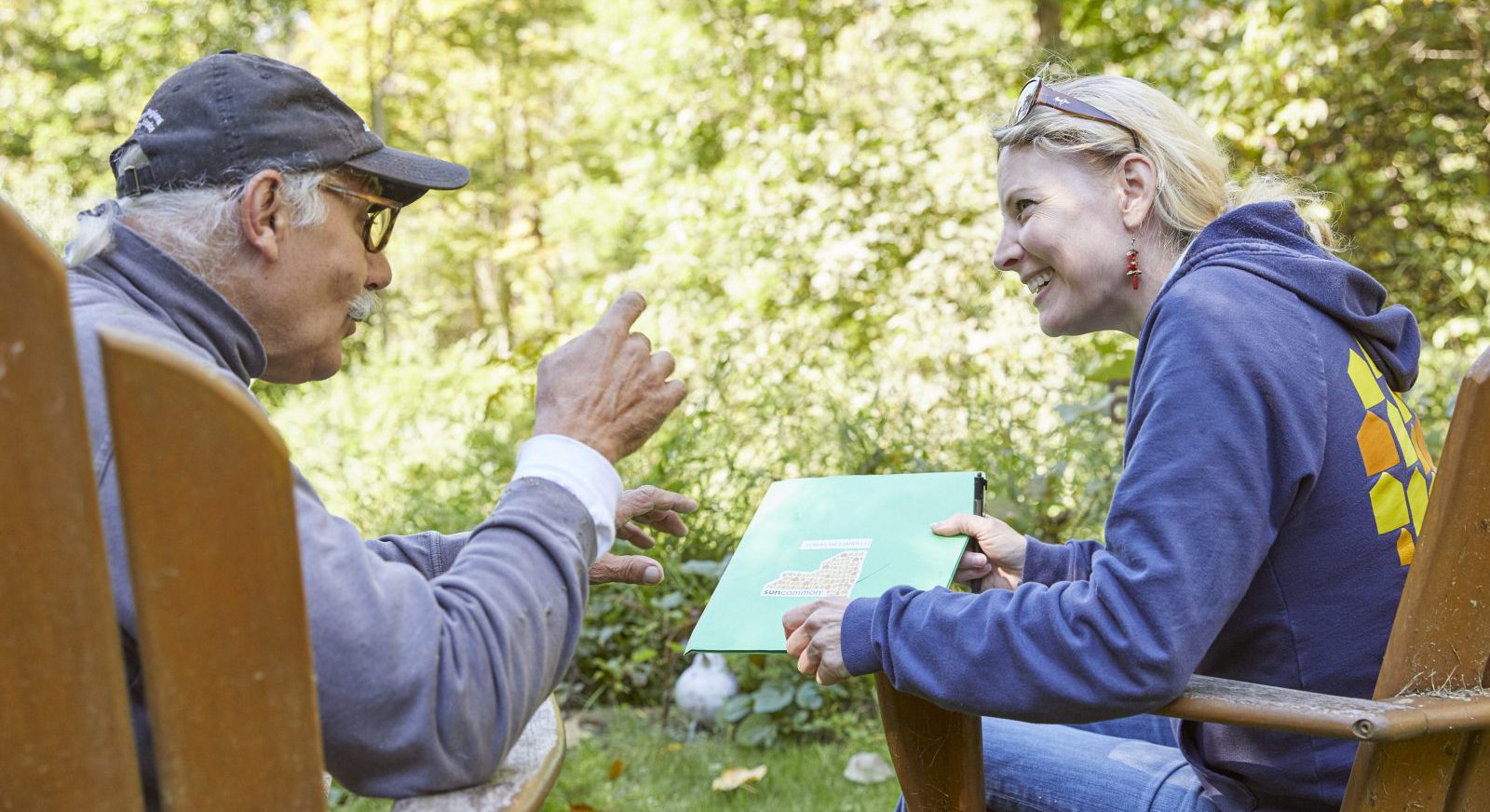 When it comes to going solar, customer experience matters.
There are a lot of factors to weigh when deciding to go solar. From whether your property has a good solar profile, to the monthly cost, to your return on investment, it's a decision that requires a thoughtful process. 
But once you decide to go for it, there's one more essential step: choosing the best solar company to handle the job. That means getting to know your potential solar providers before you sign the contract so you can be sure they'll be a good partner from day 1 and for years to come.
Here's where SunCommon shines like a bright and cloudless sunny day: as a locally owned and operated company, we've built our business model on being not just a great installer of solar, but also a good neighbor, dedicated to the satisfaction of our clients.
So what does it take to give our customers an amazing solar experience?
Good communication is our first priority
At SunCommon, we never underestimate the critical role that good communication plays in ensuring that your project goes smoothly — and also in making it an exciting (and dare we say fun?) customer experience!
We set expectations upfront so that the sometimes-complex process of going solar is as clear as possible. At every stage of the project, we want our customers to know what has been completed and what's coming next. (In fact, we hire our staff not just for their techie know-how, but also for their people skills!)
⭐ ⭐ ⭐ ⭐ ⭐

"From beginning to end, nothing but great service, professionalism and friendliness. Constant contact with what is happening — I was never in the dark."

SunCommon Customer | Rhinebeck
Problem solving for the best answer
When you're as passionate about your company's mission as we are, everyone in the organization is committed to rolling up their sleeves to work for their customers. And it's not always a cut-and-dry solution. Sometimes our technical knowledge and experience with financial incentives will do the trick, and other times we tap our ingenuity and perseverance to come up with the best solution.
👍

"SunCommon worked through some difficult situations with me and, in the meantime, were fighting to get an affordable loan."

April D. | Burlington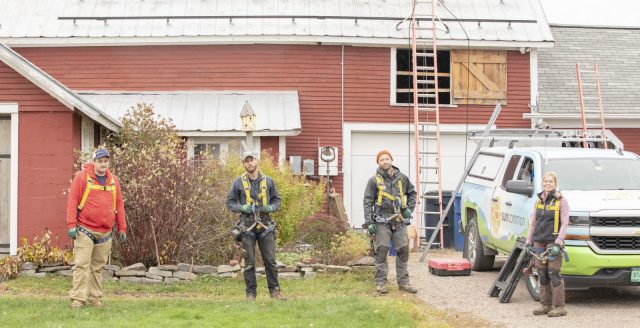 Integrity matters. Big time.
At SunCommon, we know our clients make decisions based on our expertise and the quality of the information we provide. That's why we take our estimates very seriously and build our pricing models based only on historically relevant and geographically specific data. Some national companies use national data—but are utility rates in Texas relevant in New York or Vermont? Not likely!
⭐ ⭐ ⭐ ⭐ ⭐

"I have been with this company for three years. I just reviewed the original estimates they gave me with my three years of bills. The estimates were right on target."

SunCommon Customer | Delmar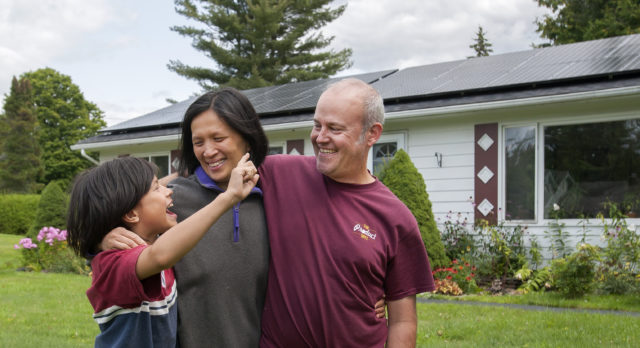 Commitment that doesn't quit
Lastly, you want to work with a solar company that will help you out beyond "flipping the switch." If a problem arises after your solar is up and running, SunCommon will be there for you. And whenever you want to expand your solar capacity or add battery backup, you'll already have a great relationship with a responsive, helpful, friendly local business you trust.
When you're a company that prioritizes the customer experience, it shows… especially on review sites like SolarReviews. And, modesty aside, we've shared a few testimonials (over 100 and counting) on our website.
⭐ ⭐ ⭐ ⭐ ⭐

"We started with an 8kWh system in 2012 that took about 4 weeks and expanded it with a 5kWh system just finished in early 2014. The expansion took only 2 weeks because all of the wiring was already there, and the newer system was joined to the old system."

Karen F. | Hudson
Here's another great way to get a feel for who we are:
Talk to one of our expert Solar Advisors! We're always happy to answer your toughest questions and work hard to achieve your solar aspirations. Ready, set, go solar!
Get Started We're here to help you find your solar solution, whether that be solar at home, at your small business, or on a larger commercial structure. Click the button to get started. Thank you!
Copyright 2019 SunCommon
|
All Rights Reserved | SunCommon is a trademark registered in the US Patent and Trademark Office