2021 SunCommon Community Service Day
For over a year now, much of the SunCommon team has been working remotely, and all-staff gatherings have been suspended. But graced with good weather and increased access to vaccines amongst our staff, we paused operations for a day to give each other the opportunity to reconnect after a year apart, provide service to our community, and expand our mission impact by planting carbon-sequestering trees.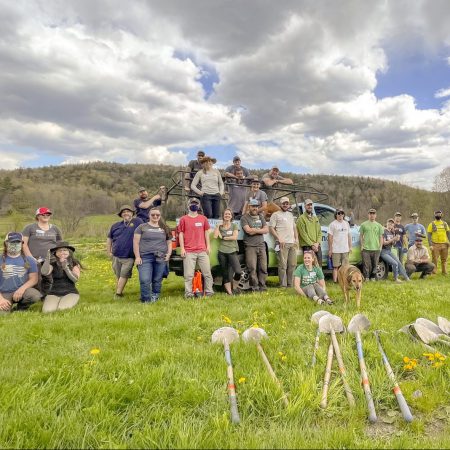 On May 14th, 130 SunCommoners spread out across 8 different sites across Vermont and New York and worked with local conservation groups on a range of projects to expand sustainable ecosystems and clean water systems.
From planting pollinators at a CSA site to planting trees along riverbanks, our efforts allowed us to connect with the land and with each other. Below are some of the stories we captured.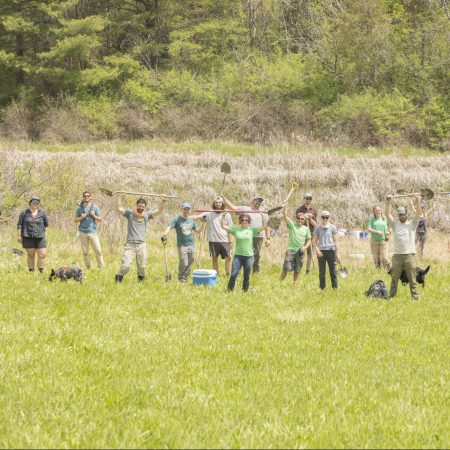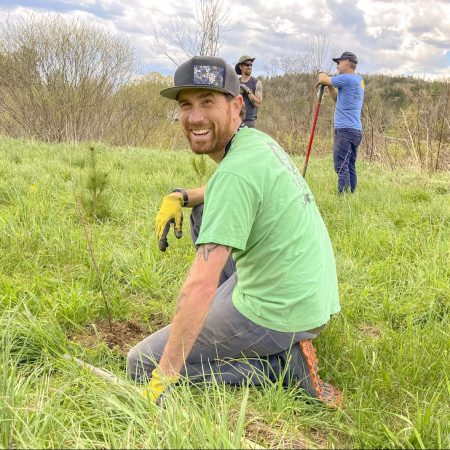 Pollinator Planting in Kingston, NY
In 2019 and 2020, SunCommon installed two Community Solar Arrays at the Pointe of Praise church in Kingston to provide affordable, clean energy to the church and its parishioners. As part of our service day, we planted a pollinator garden at the newer array for the bees and butterflies, and to beautify the area.
Flood Plain Reforestation & Carbon Sequestration in Jericho, VT
Planting trees not only helps with flood resilience, it is also the biggest and easiest way to capture carbon dioxide from the atmosphere to mitigate climate change — so, a natural fit for SunCommon! Between three sites in Vermont, we planted over 3,100 trees (obliterating our previous tally of 1,200 in 2019) through our partnerships with Friends of the Winooski River and the Vermont Land Trust.
Tree and Shrub Planting at Esopus Creek, NY
In partnership with The Kingston Land Trust, we tackled a variety of conservation projects along the Esopus creek! Our efforts will help address climate change through carbon sequestration as well as mitigate flooding. The team also connected with their work on a deeper level by recognizing the indigenous history of the land.
Tree Planting in South Burlington, VT
We planted trees on a parcel of land conserved by the Vermont Land Trust to create "functional buffers." These areas help protect wetlands and floodplains from further erosion, improve fish and bird habitats, along with so many more benefits. Learn more here.
There are so many ways to do your part in addressing the climate crisis. Planting a tree is one way. Going solar is another.

Get started today.
Get Started We're here to help you find your solar solution, whether that be solar at home, at your small business, or on a larger commercial structure. Click the button to get started. Thank you!
Copyright 2019 SunCommon
|
All Rights Reserved | SunCommon is a trademark registered in the US Patent and Trademark Office