Solar-Powered Camping in Georgia, Vermont
Solar-Powered Camping in Georgia, Vermont
Maple Grove Campground in Georgia, VT Goes Solar.
Maple Grove Campground contacted SunCommon in July of 2017 to discuss the possibility of going solar. You might not think that a campground would consume that much energy, but dozens of RVs and other travelers use power hookups for lights, generators, and electronics every day. The potential impact of going solar for Maple Grove was significant.
In November of 2017, SunCommon broke ground on a 60 panel ground mounted system, in the field adjacent to the campground, that would ultimately meet a third of Maple Grove's energy needs. The project was completed in less than two weeks!
Maple Grove Campground offers RV, camper, lean-to, and tent sites with full amenities. It's nestled in a lush maple grove in beautiful Fairfax, VT, and it is one of the first campgrounds in Vermont to be powered by the sun!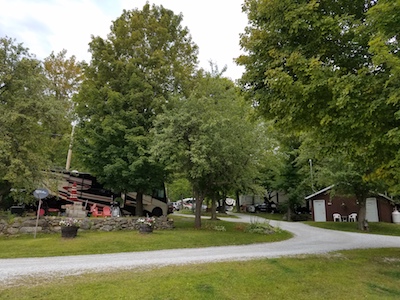 "We love the quality of life in Vermont that stems from building small, sustainable communities. It's the reason we moved to the state and haven't left. These new solar panels allow us to do our part and keep Vermont green, and we can't wait to share that with our campers."
— Maple Grove campground owner Mike McGuiness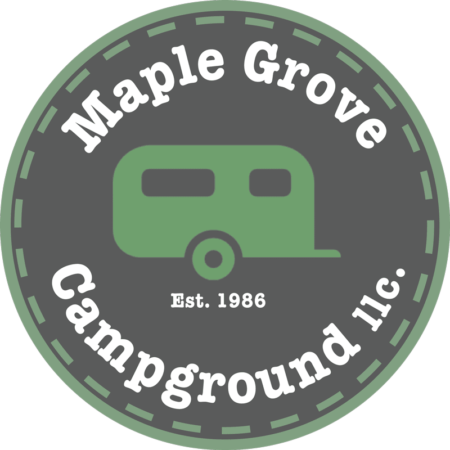 About The Maple Grove Campground
The Maple Grove Campground is the ideal Vermont location for a peaceful camping getaway featuring RV and tent sites with full amenities. The owner Michael McGuiness, born in Newburgh, NY in 1966, has spent most of his life enjoying good, old-fashioned camping trips and recreational with family and friends. Michael's passion for camping and family has brought him to give back to the community in the same way that the community supported him, by giving generations to come a peaceful place to enjoy recreation and nature at his site, the Maple Grove Campground.
Maple Grove Campground 1627 Main Street Fairfax, VT 05454
Website: http://maplegrovecampgroundvt.com
62.5 kilowatts in total
Produces around 23,300 kilowatt hours annually
60 350-Watt panels, on 3 separate arrays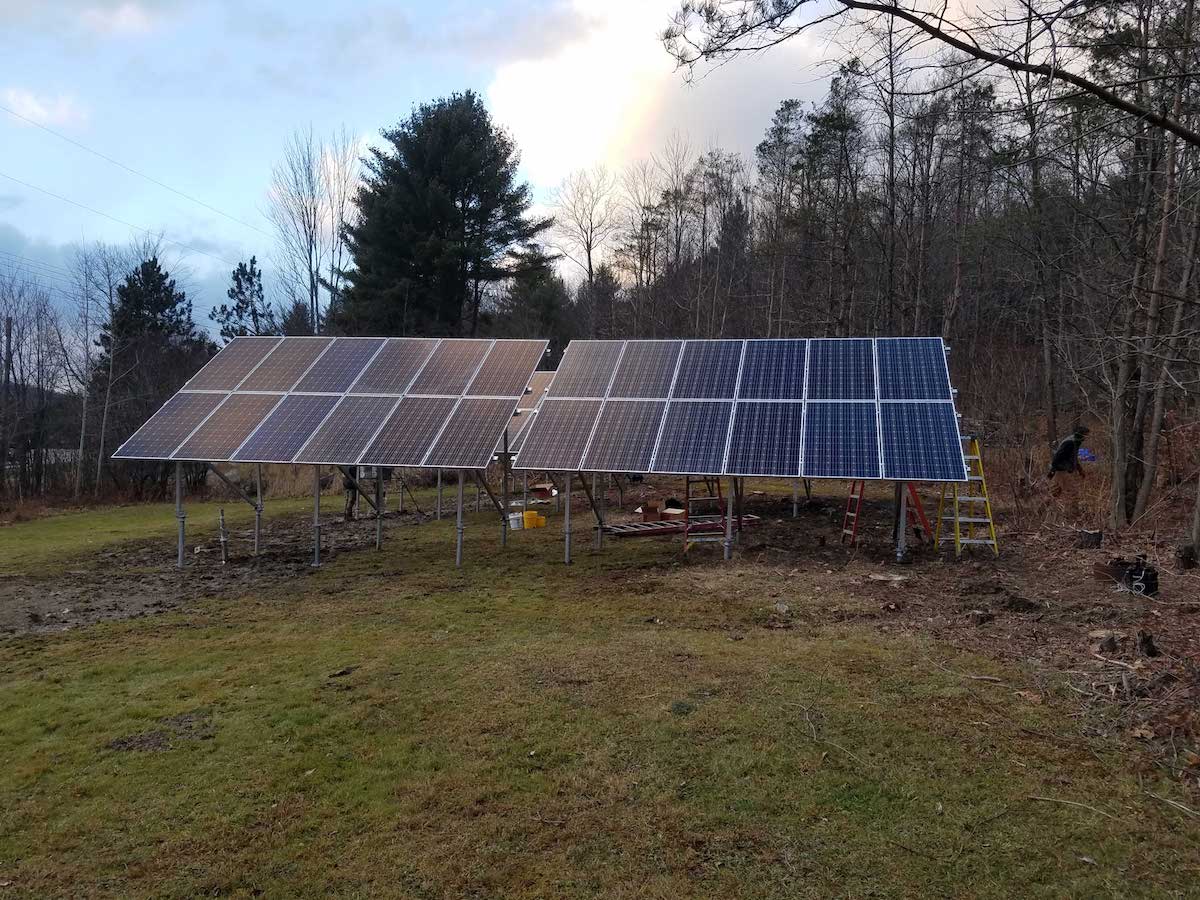 Copyright 2013 Nimva | All Rights Reserved |
RockyThemes