The Alchemist goes solar (and they're donating power to the Waterbury Senior Center!)
In February 2018, The Alchemist flipped the switch on a solar array on their cannery shed in Waterbury. This 112-solar panel array combined with an existing membership in a Community Solar Array will bring that location to 100% solar-powered and they have excess to share.
For The Alchemist, focusing on making good beer and building community has been integral to their business since the beginning. They have been donating money to the Waterbury Senior Center for a long time, and sharing solar power is a new way of donating to the organization in support of their work providing food and creating opportunities for the community.
Watch the WPTZ Story Here: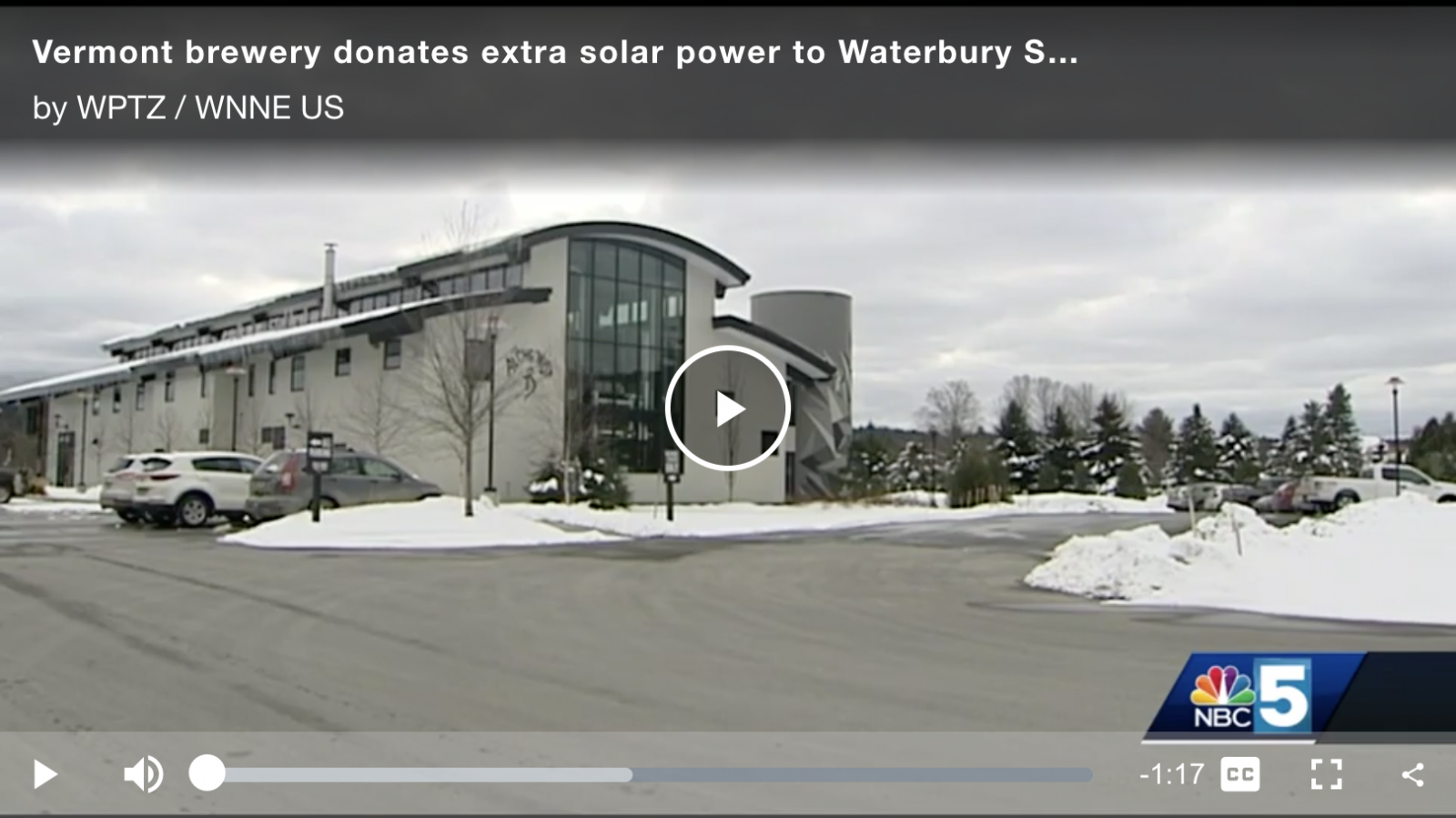 "This could be a great way for lots of businesses to not only invest in solar, but to give back to their communities. It's a great way to do donations, and they can count on what they're getting throughout the year," said Jen Kimmich about why they chose to support the Senior Center this way. Jen and her husband John are co-founders of The Alchemist.

The Alchemist is a family run brewery specializing in fresh, unfiltered IPA. John and Jen Kimmich originally opened The Alchemist as a 60-seat brew pub in the village of Waterbury in 2003. Afer eight years of success and growing popularity, they decided to open a small production brewery. Today The Alchemist currently operates two breweries in Vermont and handles all local distribution. For more information, go to https://alchemistbeer.com/.
"We're committed to our customers not only to brew the best quality beers we can, but to take leadership in addressing our climate challenges, too.  Going solar was a natural step. We chose SunCommon as our solar partner because we wanted to work with a company who is invested in our community, and who shares our BCorp values. It has been an absolute pleasure working with them."  —Jen Kimmich
Installed in early 2018
Solar array size is 39 kW
112 solar panels on the cannery shed in Waterbury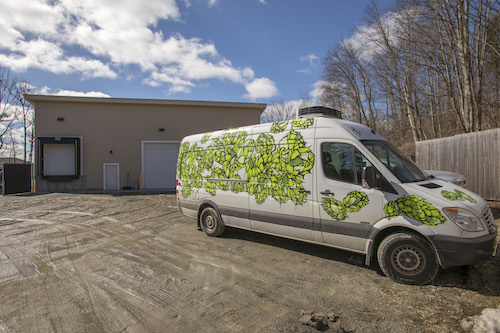 Get Started We're here to help you find your solar solution, whether that be solar at home, at your small business, or on a larger commercial structure. Click the button to get started. Thank you!
Copyright 2019 SunCommon
|
All Rights Reserved | SunCommon is a trademark registered in the US Patent and Trademark Office