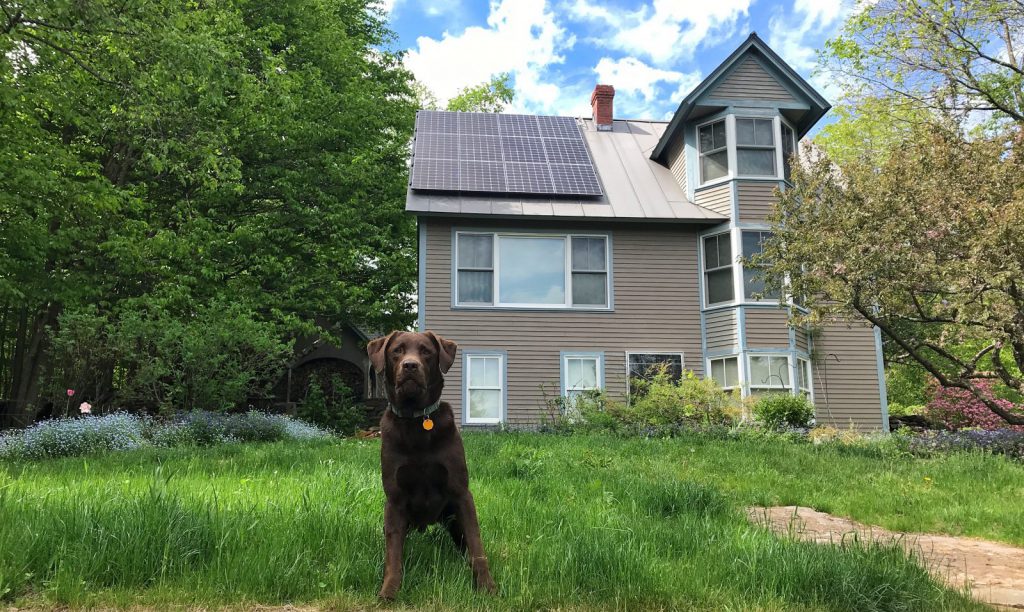 Solar Panels For Your Home
You've likely been hearing a lot about the booming housing market: right now, an extremely tight supply of available houses combined with hyper-eager buyers are driving prices sky-high. If you're a home seeker committed to owning in the next year or two, the solution might be a new build. And if that's your plan, we'd like to suggest you start thinking about construction from the top down with rooftop solar.
Home Sweet Solar-Powered Home
It's been a few years since Elon Musk declared that by about 2032, "it will be unusual for a house to not have solar roofs." While he clearly has a financial stake in that prediction, we all have a stake in the effort to help our planet avoid the worst effects of climate change. 
Installing solar panels for your home during the construction phase can often be price competitive with more standard roofing options. But it's over the long-term that residential solar really shines.
Firstly, most solar homeowners produce more energy than they use during the long, sunny days of spring and summer. Through a process known as net metering, solar homeowners sell this extra energy back to their utility and can use the credits they earn to offset electricity bills later in the year.
Secondly, for years down the road, solar panels can save homeowners quite a bit as the cost of utility-provided energy continues to rise while solar payments remain fixed. (Curious about how much you could potentially save? We've done some math for you!)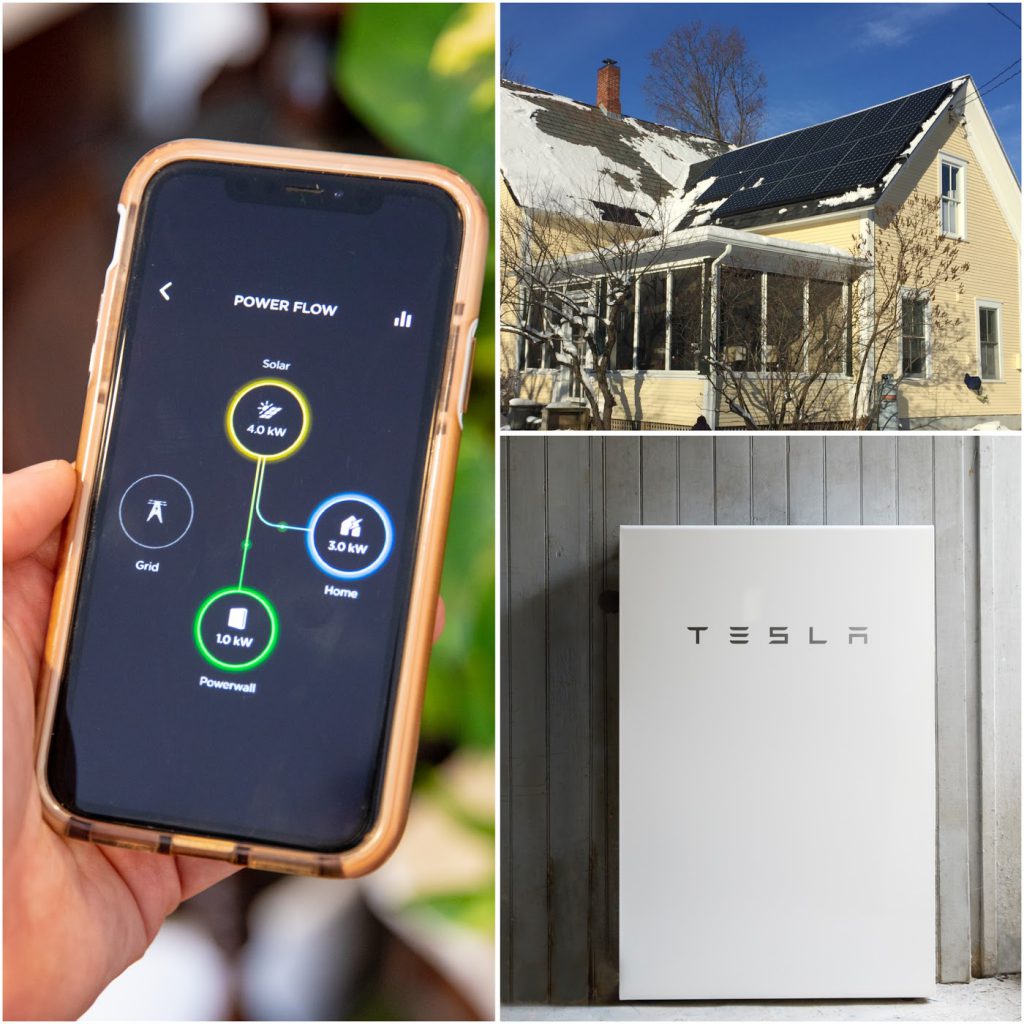 It's becoming more evident every day, with heat waves and storms causing outages, that our changing climate will impact our ability to receive continuous utility power. You can bypass this nuisance — and help make the whole grid more resilient — by adding battery backup to your residential solar system.
Battery backup paired with solar allows you to sail through outages virtually unaffected for up to days at a time, much to the envy of your neighbors making dinner over a camp stove or firing up their noisy generator.
The nice thing about including solar as part of your new home construction is that your solar panel cost can be financed as part of the mortgage, which can help you save significantly over the lifetime of the system, especially if you lock in a low interest rate.
And don't forget, there are federal and state incentives out there to help make your residential solar dreams come true. For example, you can take advantage of a federal tax credit worth 30% of the cost of your solar system! (This credit was recently increased from 26% and is secured through 2032 thanks to the Inflation Reduction Act.)
But Wait — There's Still More!
Even if you're not planning on making this your forever home, there's another benefit to getting solar panels for your home: resale value. The math's been done on that, too, and realtors confirm it: solar systems add an average of $26,000 to your home's market value!
Homes equipped with solar panels generally experience a higher market value by virtue of all the potential cost savings and reliability factors we've highlighted, but also due to a growing cultural interest in living more sustainably.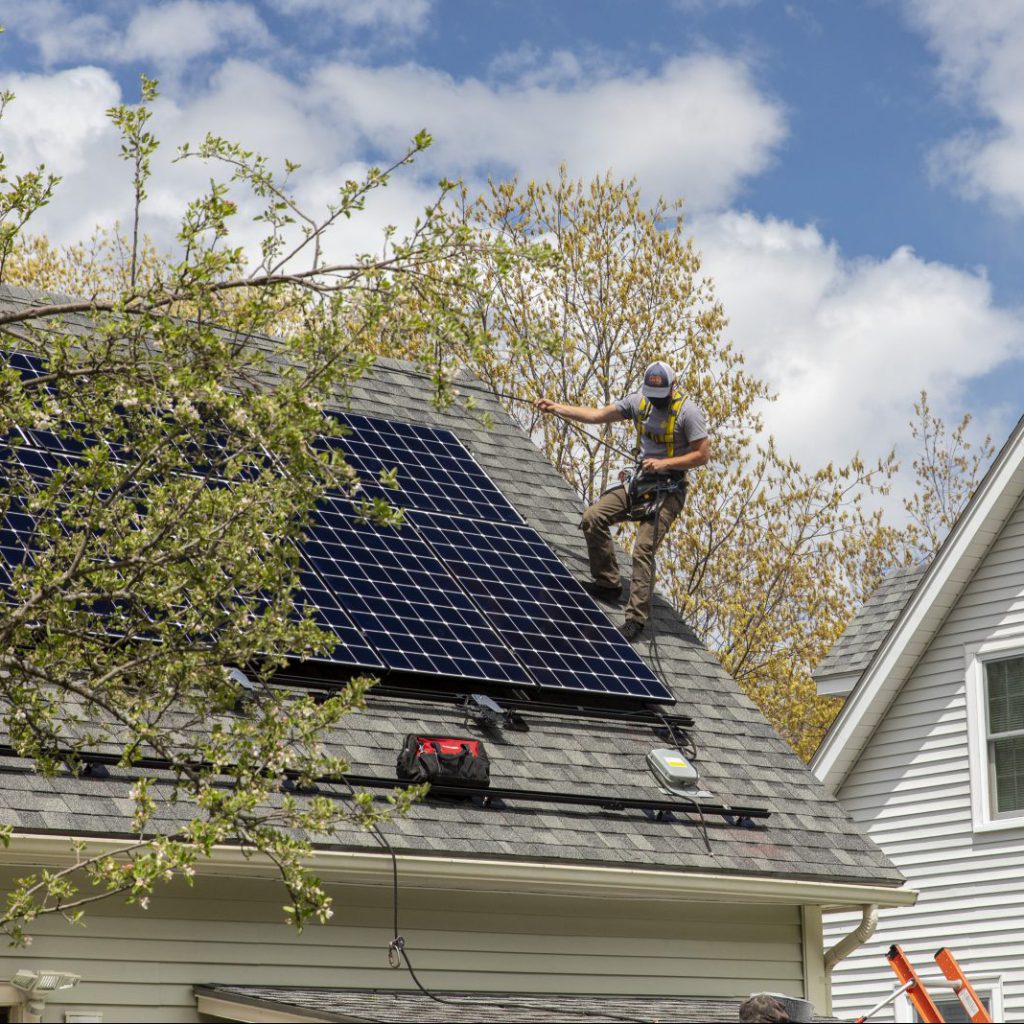 Once you decide you want solar panels on your home, be sure to let your builder or contractor know in advance. Also, while some builders are able to install solar panels during construction, they may not be experts, and you'll likely want to entrust that part of your investment to someone who specializes in solar. 
At SunCommon, we've worked with hundreds of builders to incorporate rooftop solar in their construction projects. We've even put together this handy guide to help set you and them up for best success.
You've got the property, you've got your plan, you've got your builder — what's left on the to-do list?
Contact us. We're ready to hit the roof for you.
Get Started We're here to help you find your solar solution, whether that be solar at home, at your small business, or on a larger commercial structure. Click the button to get started. Thank you!
Copyright 2019 SunCommon
|
All Rights Reserved | SunCommon is a trademark registered in the US Patent and Trademark Office