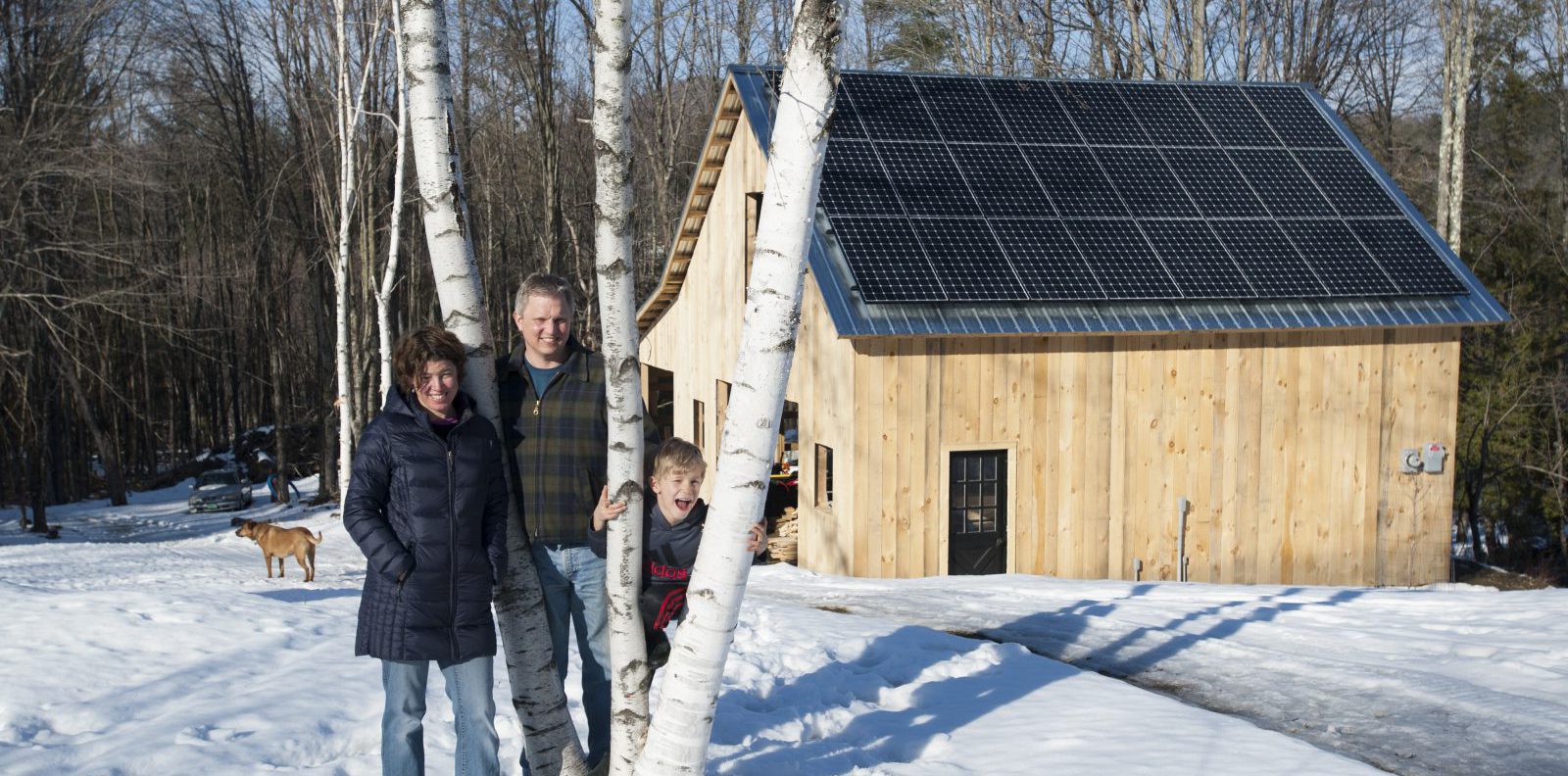 It's True: Solar Increases Home Value
Residential solar by the numbers.
Over two million (2,000,000) homes are now powered by the sun
In 2016, America's millionth solar system was installed. Three years later, in 2019, that number climbed to two million, and it just keeps growing. We're thrilled to play a part in this rapidly increasing market: SunCommon is installing solar at a pace of roughly 40 homes every week, and not a day goes by that we aren't grateful for helping so many people go solar easily and affordably.
But there's one benefit to going solar that a lot of folks don't know about yet. Yeah, you'll zero out your electricity costs with nothing but renewable energy drawn from our brilliant sun. And yeah, you're going to contribute to a reduced carbon footprint that ensures future generations get to enjoy the environment like we do.
But guess what else? Solar increases home value — yours included.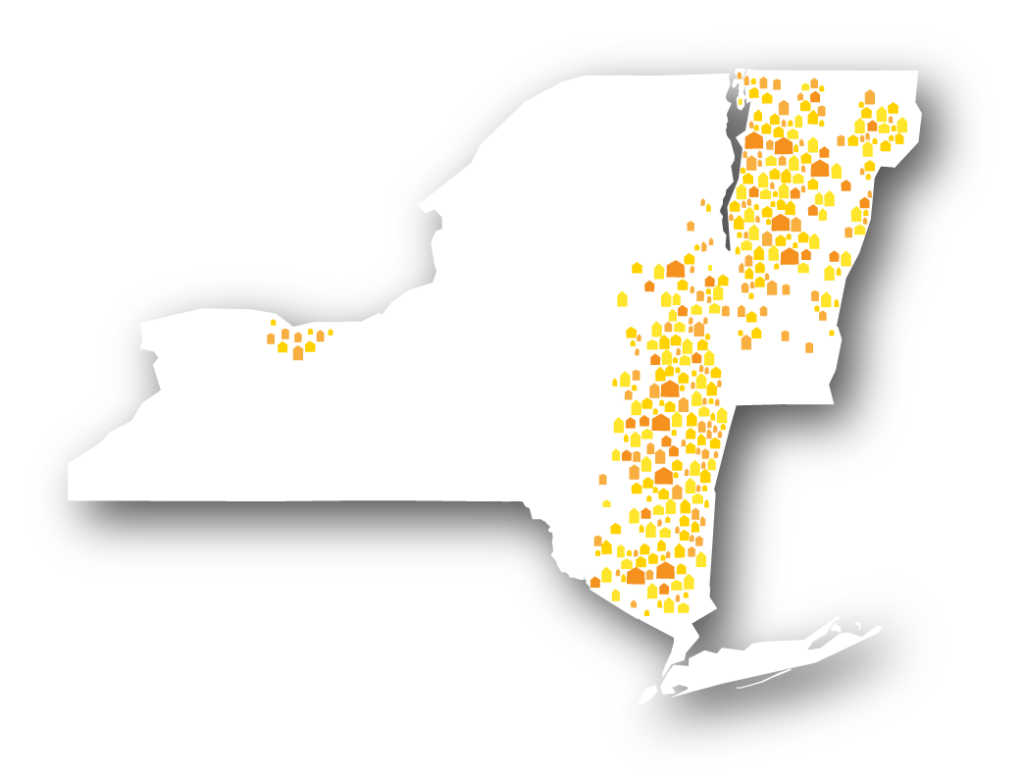 What does that translate to in dollars and cents? That depends on where you live and the size of the system. For example, if you're in New York, it's substantial: solar adds an average of $41,000 in home value. Yep, you read that right!
If you're going to do any home improvement project, studies show that solar gives the best return on investment. When you install granite kitchen counters or fancy bathrooms, you'll get back just a fraction of your investment at resale, but folks who go solar get paid back in full when they sell their house. Plus, since our solar panels carry a 25-year warranty and continue to produce power long after that, solar carries a value no matter when you decide to sell your home.
The market is seeing more solar homes as solar becomes a common way to power homes. Buyers are increasingly excited if there is a new solar system installed at a property.
Going solar now means you'll have what future home buyers want and need
Here's why solar increases home value: many home-shoppers know that houses equipped with solar power can provide substantial future energy cost savings, so they're willing to pay more up front in order to reap future savings. Younger generations, too, value purchases like solar that benefit the environment. According to the Zillow Group Consumer Housing Trends Report, "more than 80% of home buyers say energy-efficient features are important." Going solar now means you'll have what a future home buyer wants and needs.
Not only does solar help your home sell for more, it also helps it sell faster. According to the U.S. Department of Energy, homes with energy efficient features and solar power sell faster than those without. So when you're harnessing the power of the sun, you've got a hot cake of a home on your hands!
Ready to speak with an expert about increasing your home's value with solar?
Don't just take our word for it
Solar is no longer a niche market — it's a growing housing trend here in the Northeast, and the exponential progression from niche to necessity is creating competitive real estate opportunities. Today's homebuyers are increasingly seeking out solarized homes, and real estate agents and homeowners alike can attest to it:
We listed our home higher than the competitive market analysis and it sold quickly. To be under contract within a week certainly surprised us. Solar was definitely a selling point. Not having to pay an electric bill is pretty valuable! Our realtor was shocked we sold at full ask, and so quickly. I'd sell a solar home again!
"Does solar help sell a home? Does solar increase home value? For most, a resounding yes!"
– Clayton Paul Cormier, Maple Sweet Real Estate
Over the past few years, I made a ton of changes to my home to make it more efficient and sustainable — solar panels, heat pumps, weatherization, new windows, you name it. At the time, I wasn't planning on moving and so did all of the upgrades knowing that they'd pay off over time. As it turns out, life changes and I was ready to move faster than I'd planned! I put the house on the market, hoping to get value for all that I'd invested in the house but not sure if buyers would agree. Much to my surprise, I had multiple interested buyers and accepted an offer within 1 week! The buyers knew they wanted an environmental and efficient home, and they were prepared to do the upgrades themselves; finding a home that already had solar and the other work was perfect for them! I knew that my efficiency upgrades would pay for themselves over time. What I didn't expect, but was very happily surprised to find, was that they also paid for themselves in resale value.
We're Here to Help You Buy or Sell Your Solar Home
To help existing and prospective SunCommon solar homeowners understand the value of their solar and their ability to market it at resale, we created a guide to selling your solar home that's useful for solar homeowners and realtors alike – check it out here. Our mission is to re-power our state with clean energy, so we strive to do all that we can to make the experience great for you!
Get Started We're here to help you find your solar solution, whether that be solar at home, at your small business, or on a larger commercial structure. Click the button to get started. Thank you!
Copyright 2019 SunCommon
|
All Rights Reserved | SunCommon is a trademark registered in the US Patent and Trademark Office