Laughing Earth Farm Goes Solar with SunCommon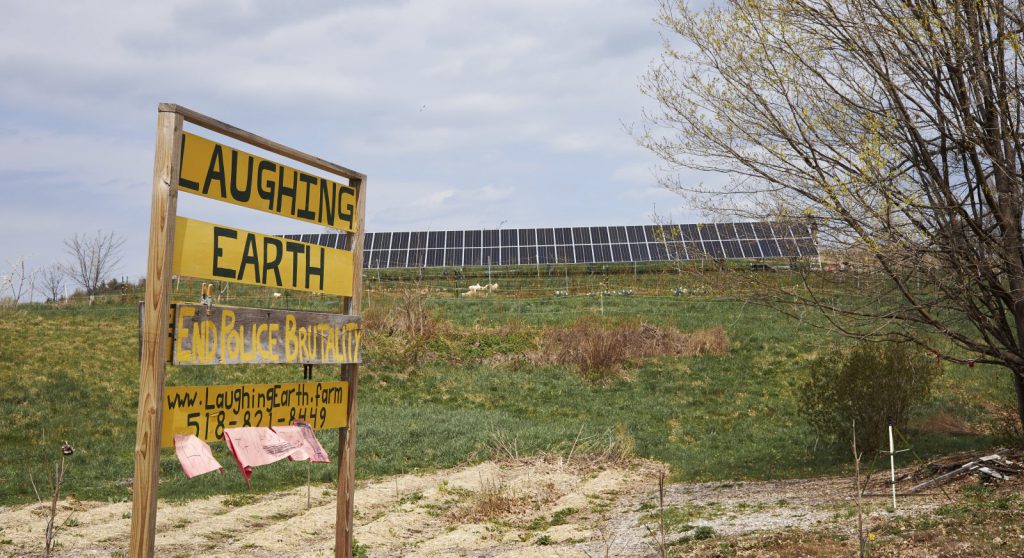 We love our customers, and not just because they are taking big impactful steps to combat climate change by going solar. Our customers show up in big ways for the environment even beyond installing clean energy.
Stewards of the Land and the Community
Laughing Earth has been an active farm for over 200 years, and as of December 2017, is protected by an easement to be Farmland Forever. The incredible stewards of this land incorporate regeneration into every step of their business. Get to know them in our video series!
"All our crops are fed by the sun. All our animals eat grains and grass that are fed by the sun. Getting solar power to fuel the energy we utilize on the farm was a no-brainer for us."
Zack & Annie, stewards of Laughing Earth Farm, "are eager to grow connections within our human community, and to create a large family for ourselves made up of others who are also passionate about the food they put in their bodies and concerned about the impact our species has upon this earth."
"Why would you not want solar power if you're a farmer and you're already working to maximize your output from your land? It's just another product your land can be producing!"
Get to Know
Ashley
at
SunCommon
"I fell in love with SunCommon's mission and how they prioritize their company and their values and I knew I had to get involved. Now I'm able to help entire households, farms and businesses make the switch to solar energy, to clean energy. We've caused enough damage to our beautiful planet for far too long, and now I get to help my customers become part of the solution. That's making a real difference."
We hope loved learning about Laughing Earth Farm!
And, if you're interested in learning more about solar for your home, farm, or business, you can reach out to us here:
Copyright 2013 Nimva | All Rights Reserved |
RockyThemes