What's up with the new art installation at the Orange County community solar array?
When SunCommon installs solar arrays, we are doing more than just installing solar — we are installing community solar arrays. Community is important to us, and we strive to make our solar arrays fit in with the communities where they are hosted. The Orange County Citizens Foundation array resides in Sugar Loaf, an artistic village. With that in mind, we created a $3000 grant for an artist to install a sculpture at the site. The search for the perfect sculpture has been in the works for several months, and after reviewing many submissions, SunCommon is pleased to announce the winners:
Maxine Leu and Michael Asbill!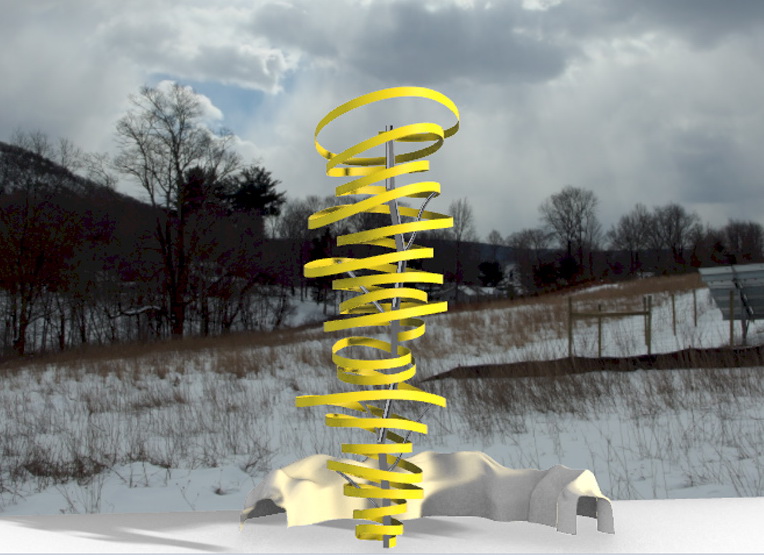 This spring, Maxine and Michael will be installing a brand new sculpture titled "Kurt and Arlette (Sun and Ground)" along the walking path that loops around the array. The sculpture has two elements: the first tornado-like structure embodies the environmental sensibility of the late Kurt Seligmann, a member of the Orange County Farm Bureau; the second element represents his wife, Arlette Seligmann, who loved to garden and embraced the local landscape.
The sculpture doubles as a shelter and a food source for local wildlife. Michael explains that "the whole installation will be planted with blackberries and grapes." On top of that, the "Kurt" element is essentially a giant bird feeder. Michael says: "it will have holes cut into the central core pipe that will be filled with sunflower seeds, and then the birds can flock on the sculpture and take seeds."
The Orange County Citizens Foundation's mission of improving the lives of Orange County's citizens fits right in with SunCommon's mission. OCCF strives to create public spaces that capitalize on local community assets, inspiring citizens to adopt a healthy and happy lifestyle. Together, SunCommon, OCCF and our local artists are creating a beautiful public space where community members can gather and enjoy the natural landscape and fine art alongside the production of clean energy.  
Truly a community solar array.

Here's How Community Solar Works
Members of a CSA use solar credits produced by that array to reduce or eliminate their utility bill. The only requirement to become a member of a Community Solar Array is that you must live within the same utility load zone as the array. Since most utility load zones span counties, towns, and zip codes, our Solar Advisors can help determine which array you would belong to.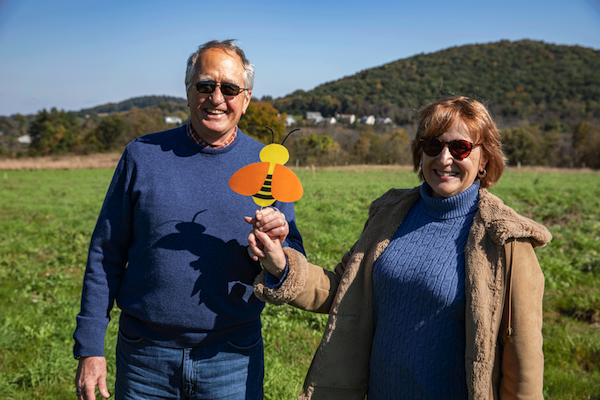 "We were looking for some way to incorporate solar, and this works! Our house could not have solar panels on it so this is a good opportunity for us. As soon as we heard about the Citizens Foundation [community solar] project, we got in contact and now we're members. Now we can do our part, as small as it is!"
-Chuck & Viviana, The first Citizens Foundation CSA Members
Want to learn more about Community Solar or become a member?
For information about this project you can visit our Orange County Citizens Foundation CSA page by clicking on the button below. There, you will find helpful information on how to become a CSA member, how CSAs actually work, and more. If you have any additional questions, feel free to contact us directly.
Get Started We're here to help you find your solar solution, whether that be solar at home, at your small business, or on a larger commercial structure. Click the button to get started. Thank you!
Copyright 2019 SunCommon
|
All Rights Reserved | SunCommon is a trademark registered in the US Patent and Trademark Office