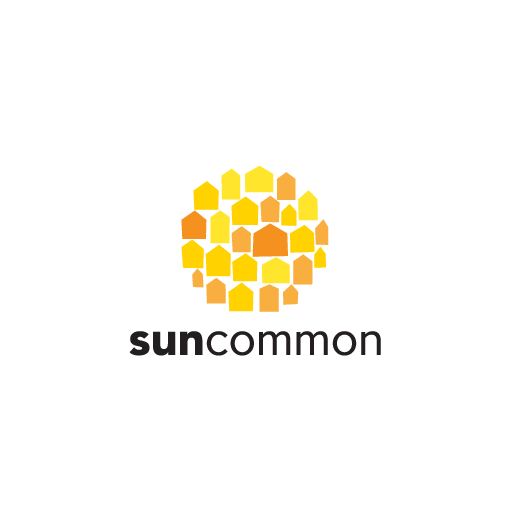 SunCommon and Hudson Solar: Joining forces for good
We believe that everyone has a right to a healthy environment and a brighter future — and renewable energy is where it starts. Together, we will bring even more residential, commercial and community solar to the region. This partnership will accelerate our growth, creating new clean energy jobs and investment in Vermont and the greater Hudson Valley region. You are our neighbors and friends, and we pride ourselves on providing you high quality service with great integrity; none of that will change through this expansion.
Not your average merger – two great companies are coming together
As a Certified B-Corp and Benefit Corporation, we're committed to our people and our planet, not just profit – and this mindset is driving our new partnership. Early in the transition, virtually the entire 30-person Hudson Solar team made a road trip to Vermont. The New York visitors were enthusiastically welcomed by the whole Vermont team cheering outside, and we got to know our new colleagues through great food and even a barn party that evening.
In just six years, SunCommon has grown to over 100 employees and helped more than 4,500 Vermonters go solar through both on-site and 25 community solar arrays. Together with Hudson Solar's incredible team, this is the type of growth we expect in the Hudson Valley – creating new local jobs, investment, and a vibrant clean energy future in the greater Hudson Valley region.
We are so excited to be merging with Hudson Solar who has 15 years of experience in the region and has completed over 1,700 solar systems, including the first ground mount community solar system in New York State south of Albany.
Thank you for your submission
Someone will be in touch shortly. If you would like to expedite the process of going solar, and get scheduled for a home visit, please
click here
to provide additional information about your home.
"It was intentionally about human beings and feelings, imagining what it would be like from their point of view, and doing the little things that can signal our attention and love."
Duane Peterson
SunCommon Co-Founder
"SunCommon's grassroots, community-based approach makes going solar easy and fun for customers. Together, we'll be able to drive our local clean energy movement much faster and greater than we could on our own."
Jeff Irish
Hudson Solar Founder
"SunCommon's mission is to tear down barriers to renewable energy, and this partnership helps us do just that – big time. We're joining forces to use our business for good, and we're thrilled to get started."
James Moore
SunCommon Co-Founder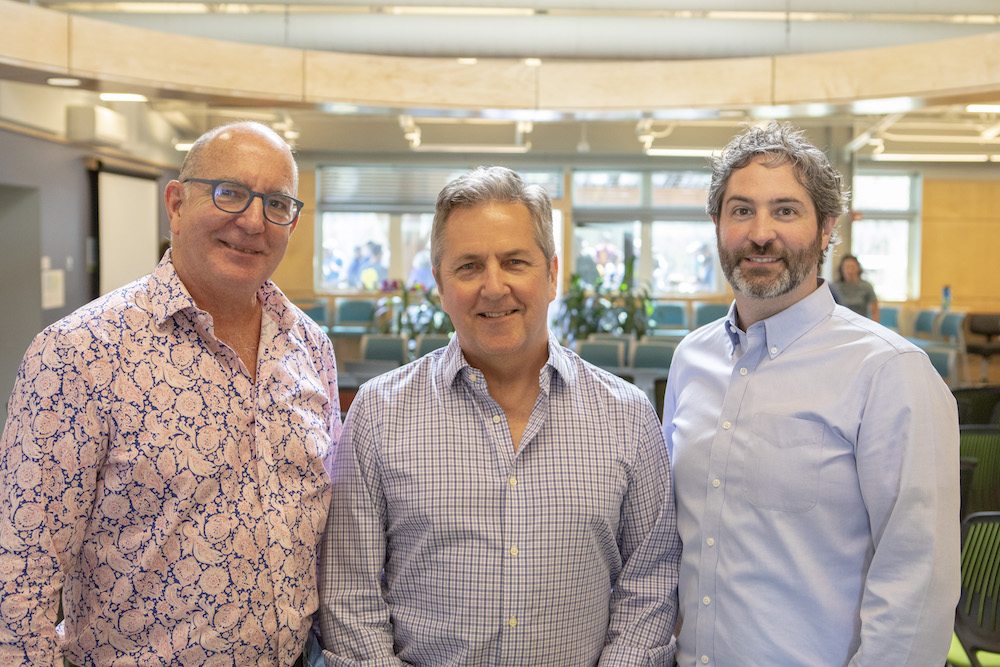 pictured from left to right: Duane Peterson, Jeff Irish, James Moore.
Are you a customer and want to know how this exciting change will affect you? Read our FAQs about becoming SunCommon.
Get Started We're here to help you find your solar solution, whether that be solar at home, at your small business, or on a larger commercial structure. Click the button to get started. Thank you!
Copyright 2019 SunCommon
|
All Rights Reserved | SunCommon is a trademark registered in the US Patent and Trademark Office