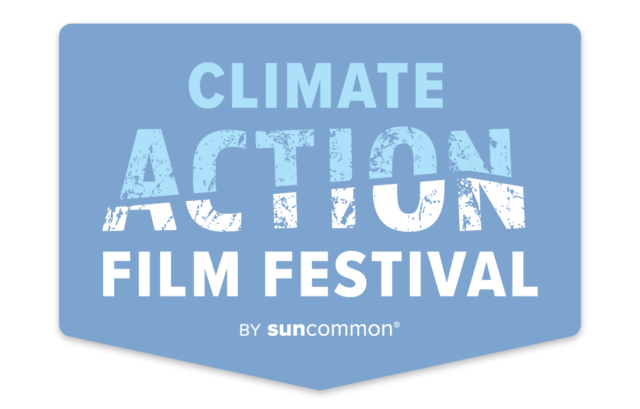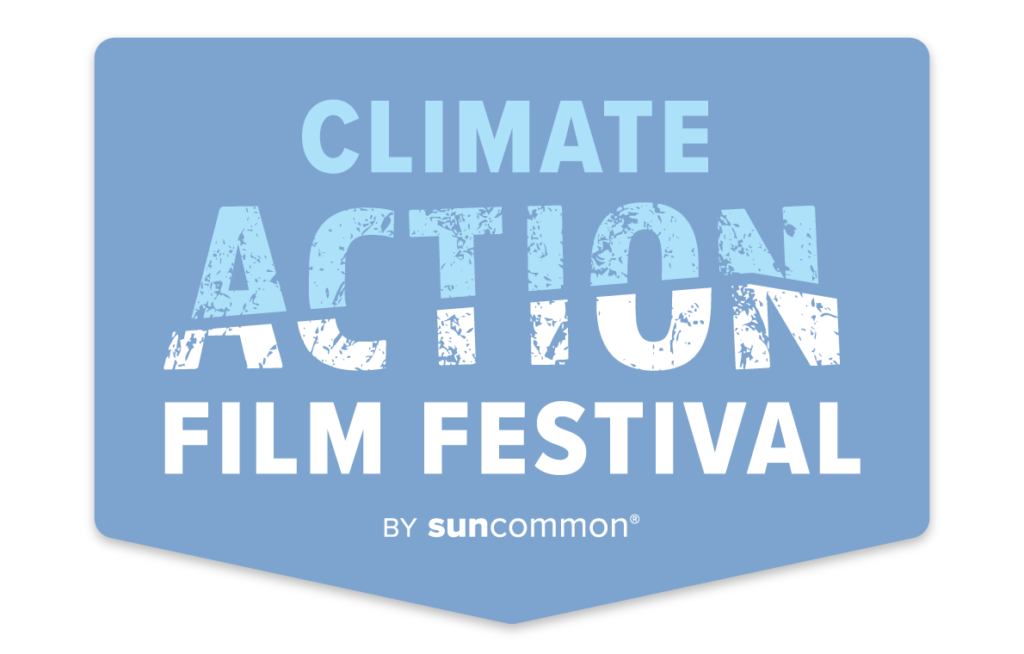 The mission of the Climate Action Film Festival is to bring together stories and filmmakers from around the globe to address the climate crisis.
The first annual Climate Action Film Festival premiered in February 2020. CAFF is a celebration of short films with a focus on solutions to the climate crisis. These times require collective action. Our goal is to promote diverse solutions and unite our efforts in pursuit of a common goal.
The required response goes well beyond our own homes, businesses, and communities. Every day, activists, scientists, farmers, teachers, and community leaders, young and old, near and far are taking action, enacting solutions, and driving change. And filmmakers have been capturing their stories. Join us: witness and share their messages of progress, resilience, and hope. The films we featured display a range of responses to the greatest existential threat of our time. We hope these stories will inspire you to take action. You can now enjoy the CAFF 2020 Film Selection from home… Take a look below!
With the proceeds for these events, we raised over $8,000 to donate to local climate action groups. 
Sign up for our email list to hear the latest news.
---
#NatureNow
The risk of climate breakdown is real, but it can be reduced if we protect, restore and fund natural climate solutions. The filmmakers' aim is to prevent climate breakdown by restoring our life support systems. You can help.
---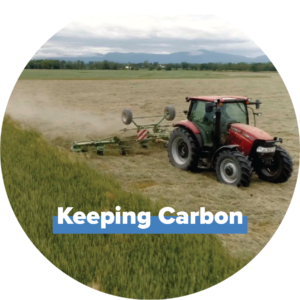 Keeping Carbon
A short documentary from Jon Bowermaster of Oceans 8 Films explores efforts by Hudson Valley farmers to keep carbon in the ground with regenerative farming methods.
---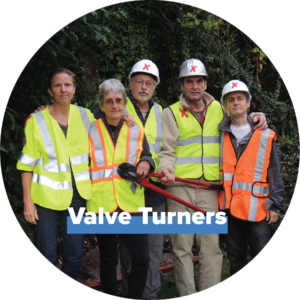 Valve Turners

On October 11, 2016, in solidarity with Standing Rock and in response to the climate emergency we are facing, a team of activists took direct action shutting off the 5 pipelines carrying tar sands oil from Alberta, Canada into the United States. Approximately 2.8 million barrels of crude oil (15% of daily U.S. consumption) was disrupted, leading Reuters to call it, "the biggest coordinated move on U.S. energy infrastructure ever undertaken by environmental protesters."
---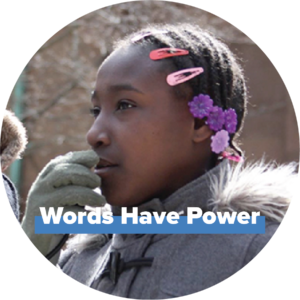 Words Have Power

Young Voices for the Planet is proud to show the story of Jaysa, a 13-year old girl from Bridgeport, Connecticut who speaks out at public hearings and helps catalyze the opposition to the coal-fired power plant that is causing her asthma. She addresses environmental racism in her community and reflects on the power a single voice can have on creating positive change. Watch and see what happens!
---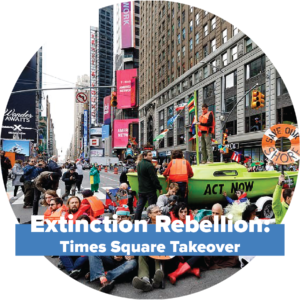 Extinction Rebellion: Times Square Takeover
Extinction Rebellion NYC staged a demonstration in the middle of a Times Square intersection in an effort to disrupt "business as usual" and draw attention to the climate crisis. They used an attention-grabbing neon green boat as a reminder that New York is threatened by sea level rise.
---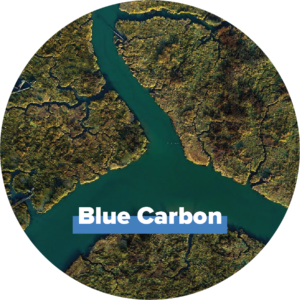 Blue Carbon
Blue carbon is carbon that's captured and stored by coastal wetlands, helping to mitigate climate change. "You never go into a wetland and just restore one benefit," says wetlands ecologist John Rybczyk. They improve water quality, provide salmon habitat, protect our shorelines, and benefit our climate.
Set in the Snohomish estuary, this film helps to build awareness of blue carbon as a climate mitigation tool and to encourage more investment in wetland restoration at local, state and federal levels.
---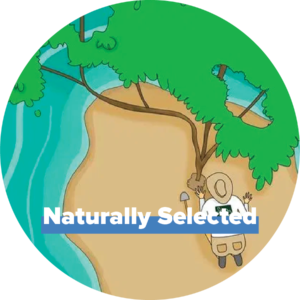 Naturally Selected
Environmentalist Sam Van Leer fights to save Miami from drowning.
---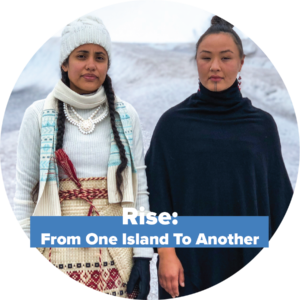 Rise
Two indigenous poets – one from the Marshall Islands and another from Greenland – meet at the source of our rising seas to share a moment of solidarity.
---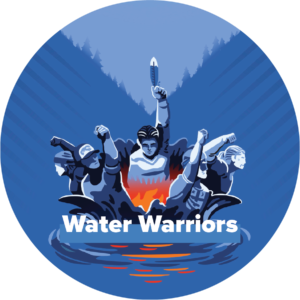 Water Warriors
Water Warriors is the story of a community's resistance against the oil and natural gas industry. When an energy company began searching for natural gas in New Brunswick, Canada, indigenous and white families united to drive out the company in a campaign to protect their water and way of life.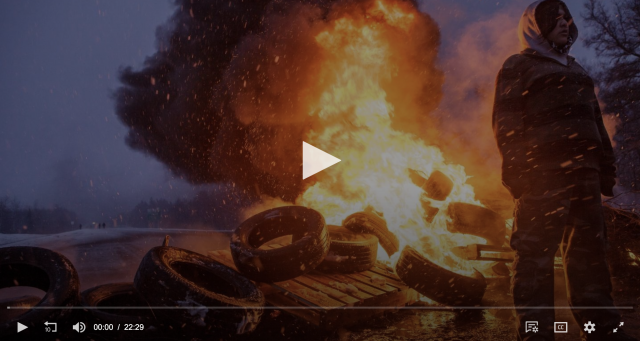 ---
Created by Storytellers, for Storytellers.
CAFF is proudly created by SunCommon, a Certified B Corporation providing a market solution to climate change through affordable home and commercial solar in Vermont and New York's Hudson Valley. SunCommon has long relied on the power of storytelling to inspire, inform, and relate to one another, and to bring more and more people into the solar movement. Stories have a unique ability to spark change in the face of existential threats, but we also know we can't do it alone.
Solutions to the climate crisis are being implemented every day around the world, from rebuilding coastal estuaries to bringing solar power to remote communities. We don't wish to ignore the large-scale solutions that must be sought through policy and governmental resourcing. But we believe in the importance of lifting up everyone playing a part in restoring balance to our planet— the engineers, scientists, builders, thought leaders, and activists who are chipping away every day at this monumental challenge.
CAFF is a new platform to celebrate these efforts and inspire greater action.
Join the movement!
Follow along on Facebook and Twitter. We'll be sharing climate action articles, emerging stories, and filmmaker spotlights.
While you're at it, check out SunCommon for more stories around the clean energy revolution, love in business, and more!
Join the movement!
Follow along on Instagram, Twitter, and Facebook. As we review submissions, we'll be sharing climate action articles, emerging stories, and filmmaker spotlights.
While you're at it, check out SunCommon for more stories around the clean energy revolution, love in business, and more!
Get Started We're here to help you find your solar solution, whether that be solar at home, at your small business, or on a larger commercial structure. Click the button to get started. Thank you!
Copyright 2019 SunCommon
|
All Rights Reserved | SunCommon is a trademark registered in the US Patent and Trademark Office