SunCommon has thousands of small solar installations across Vermont, more than any other Vermont company. Now we want to use that expertise to help more small businesses go solar.  We've already helped small businesses from a barn at a berry farm to a mattress store and more. With new, zero down- 2.99% financing for small business owners we are excited to enable you to save 10-30% on your electric bill and help our environment.
Solar Options At Your Small Business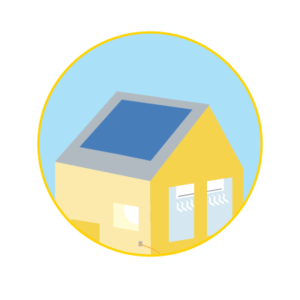 Roof Mounted Solar Systems
Roof mounted solar panels are a great option for many Vermonter's looking to go solar. This requires a roof that has been built with the proper materials, has the right orientation and has the size needed to fit your system. Send us your address, and we will look at your roof to help you determine if this option will work for you.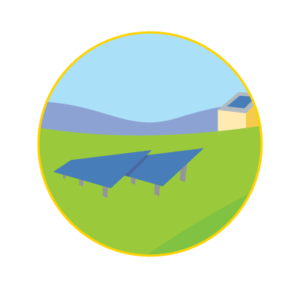 Ground Mounted Solar Systems
Ground mounted systems can be a terrific option for homes with smaller available roof space or those roofs with shading or the wrong orientation. The advantage of ground mounted solar is that it's size isn't restricted and we can point it right at the sun for the best production. We are happy to look at your property to determine if a ground mounted system could work for you.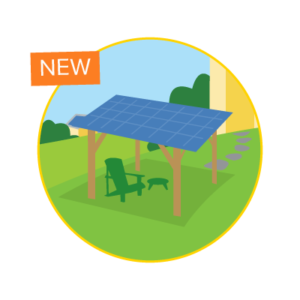 Solar Canopy
A brand new, SunCommon innovation. The solar canopy allows you to go solar over your driveway, your patio, your woodpile, or create a functional, new, outdoor space with this beautiful, timber frame structure. Learn more about the solar canopy.
Get Started We're here to help you find your solar solution, whether that be solar at home, at your small business, or on a larger commercial structure. Click the button to get started. Thank you!
Copyright 2018 SunCommon
|
All Rights Reserved | SunCommon is a trademark registered in the US Patent and Trademark Office