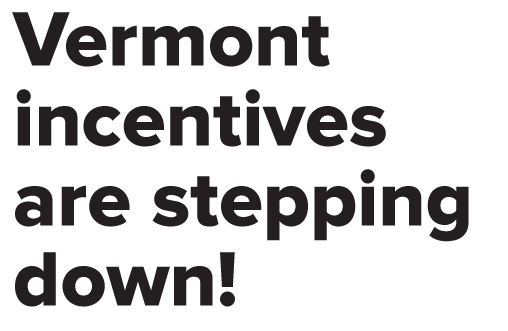 Vermonters: $1,000 is on the Line!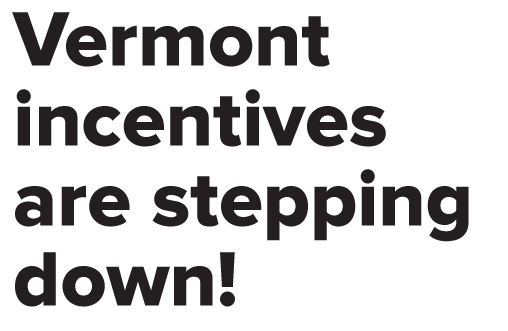 Vermont's solar incentives are pretty sweet – but they're changing again. Waiting to go solar could cost you $1,000 in savings!
Vermont Incentives are Stepping Down
Vermont's solar incentives are pretty sweet – but they're changing soon. Waiting to go solar could cost you thousands in savings!
Vermont has a great program to help folks go solar, but…
The biggest source of savings —  the Vermont solar incentive or "adder" — is dropping by 1 cent. That's about $1,000 in lost value for the average Vermont home solar system!
Here's the deal: Vermont's Department of Public Service (DPS) has reviewed our state's solar program and recommended that the Public Utilities Commission (PUC) drop solar incentives by 2 cents on February 1st, 2021, and 1 more cent on September 1st, 2021, effectively eliminating the state's only solar incentive.  Unfortunately, the first drop is already in the books! For the average home solar customer, these two changes equate to roughly $3,000 or 15% in lost solar savings. And the average business could lose $100,000 in solar savings over the life of their system. 
This ruling was published on November 12, 2020. All permits must be submitted by August 30, 2021 to lock in the remaining incentive. 
Don't leave savings on the table.
Here's our take — We believe reducing the value of solar produced by Vermonters is a step in the wrong direction for Vermont and for our planet. Energy from the sun can power our lives and build vibrant communities. Our obligation is to help as many Vermonters as possible get the most value for their solar — and create a brighter future for us all. Unfortunately, these policy changes mean that if you wait to go solar, you're leaving savings on the table. So, if you want to take advantage of the current incentives, now is the time to sign up.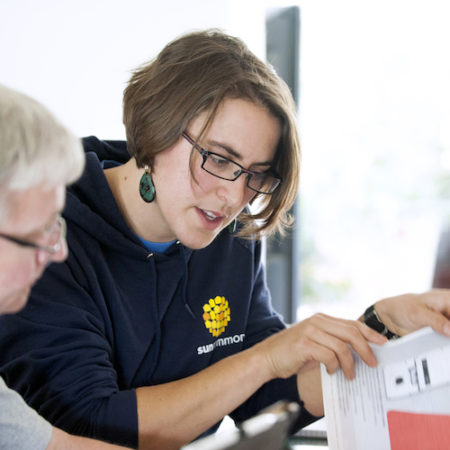 Thank you for your submission
Someone will be in touch shortly. If you would like to expedite the process of going solar, and get scheduled for a home visit, please
click here
to provide additional information about your home.
Get Started We're here to help you find your solar solution, whether that be solar at home, at your small business, or on a larger commercial structure. Click the button to get started. Thank you!
Copyright 2019 SunCommon
|
All Rights Reserved | SunCommon is a trademark registered in the US Patent and Trademark Office