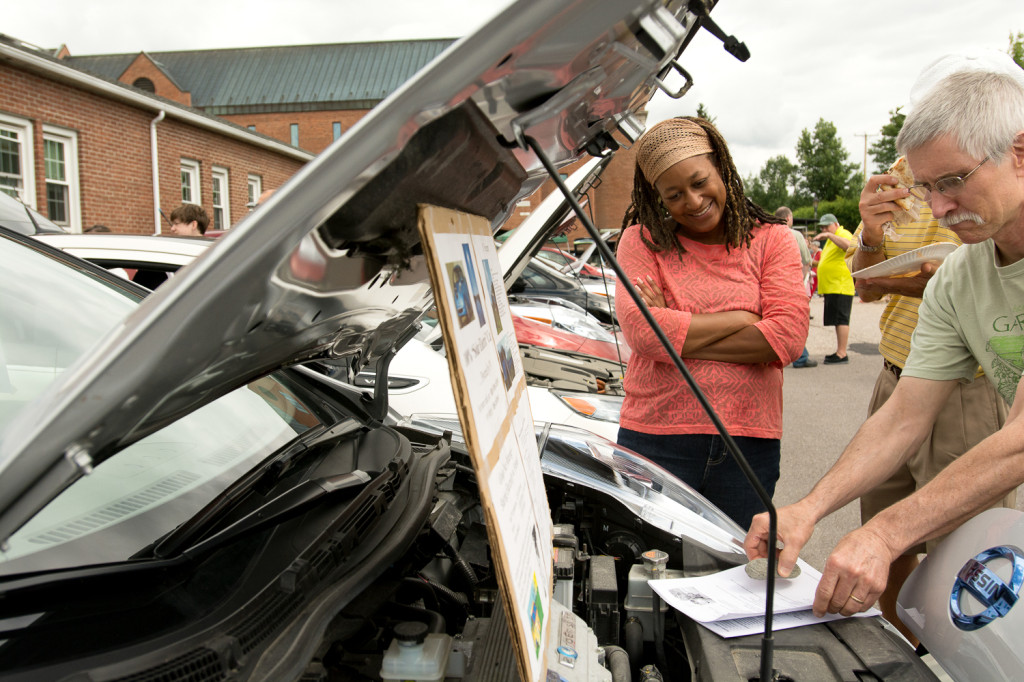 At 1:07 p.m. the dark clouds passed and the sun shone over an event especially appreciative of a blue sky day: the first-ever SunCommon Sun CARnival! SunCommon celebrated the pairing of solar technology and electric vehicles by inviting electric car owners from around the region to showcase their wheels of the future.
The CARnival was about neighbors helping neighbors expand their knowledge and fuel their curiosity. SunCommon staff were on hand to help greet the 450+ people and coordinate EV test rides, but the beauty of this day was the sense of pride and ownership each driver brought to this festive block party. An unexpected but welcome surprise came when an EV driver, having seen our sign out front, pulled into the CARnival and asked if he could participate. Moments later he popped the hood, rolled the windows down and invited CARnival guests for a test ride. Our collection of EV drivers shared their stories and offered a real life lens to help demystify this new piece of technology.
As drivers took a spin around the block with community members, they offered a taste of how an EV fits into a Vermonter's lifestyle. No sales pitch, just conversation. Neighbor to neighbor, community members peppered drivers with questions about car seats, road trips, camping, golf bag clearance in the trunk, performance in snow season, mud season, stick season…any season.
The event was focused on people and their families, so while us big kids played around in the EVs, children and families enjoyed free Open Hearth Pizza, a solar-powered bouncy house, music and Ben & Jerry's ice cream.
In keeping with our belief in bringing joy to our community, SunCommon recently acquired its first-ever solar-powered bouncy house! You'll start seeing our inflatable creation at various community events and festivals.
Now this is something we love to see! This particular community member was so curious about solar and EV that his family needed to peel him away from inspecting under the hood of each car. The excitement and curiosity we saw at the Sun CARnival perfectly fulfilled our goal to spark interest and educate drivers about their options for better energy independence.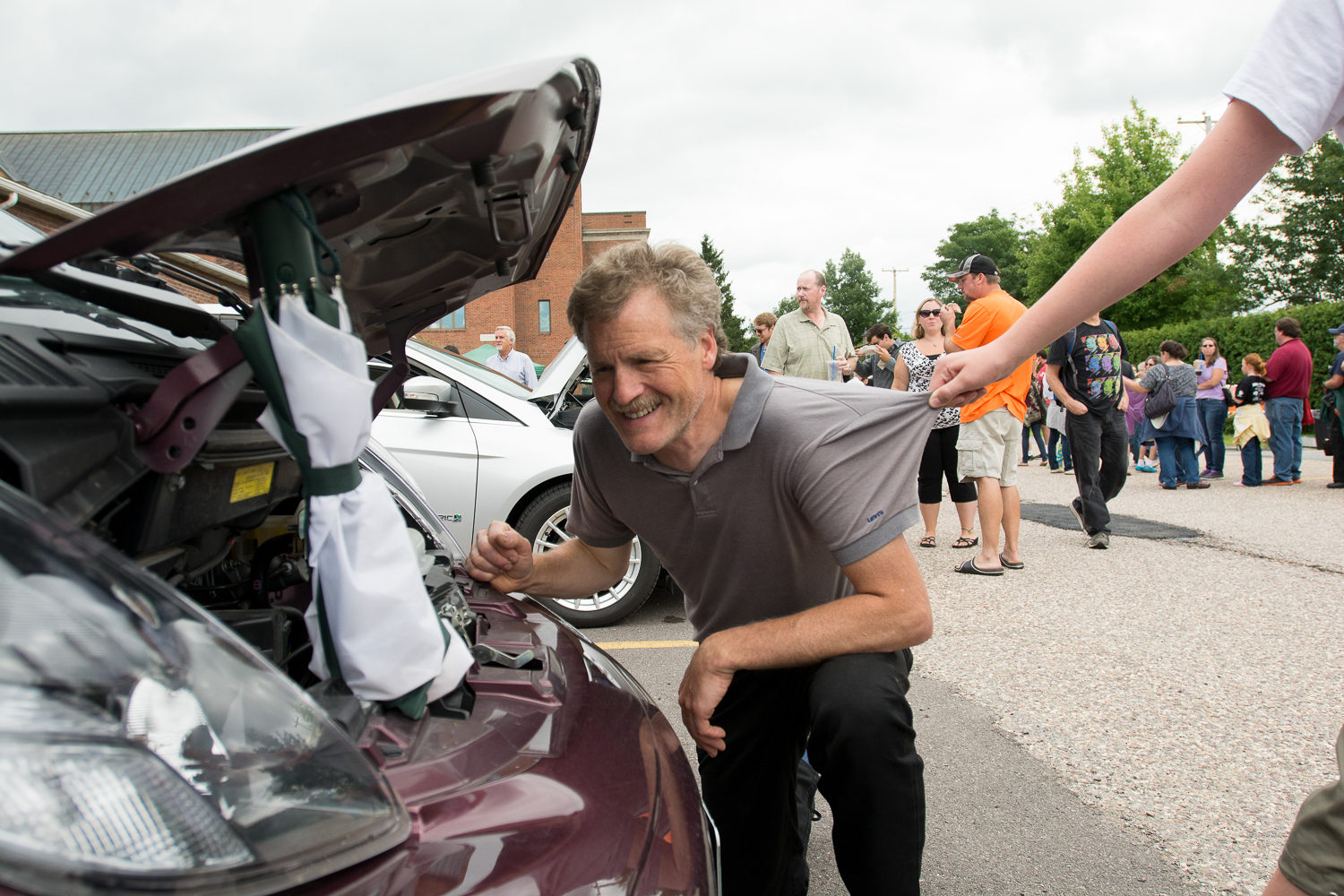 Not only did our beloved community attend the event, but so did our local media! Big thanks to WPTZ, WCAX and the Burlington Free Press for swinging by our CARnival. Each outlet produced lovely stories about the event which you can read below.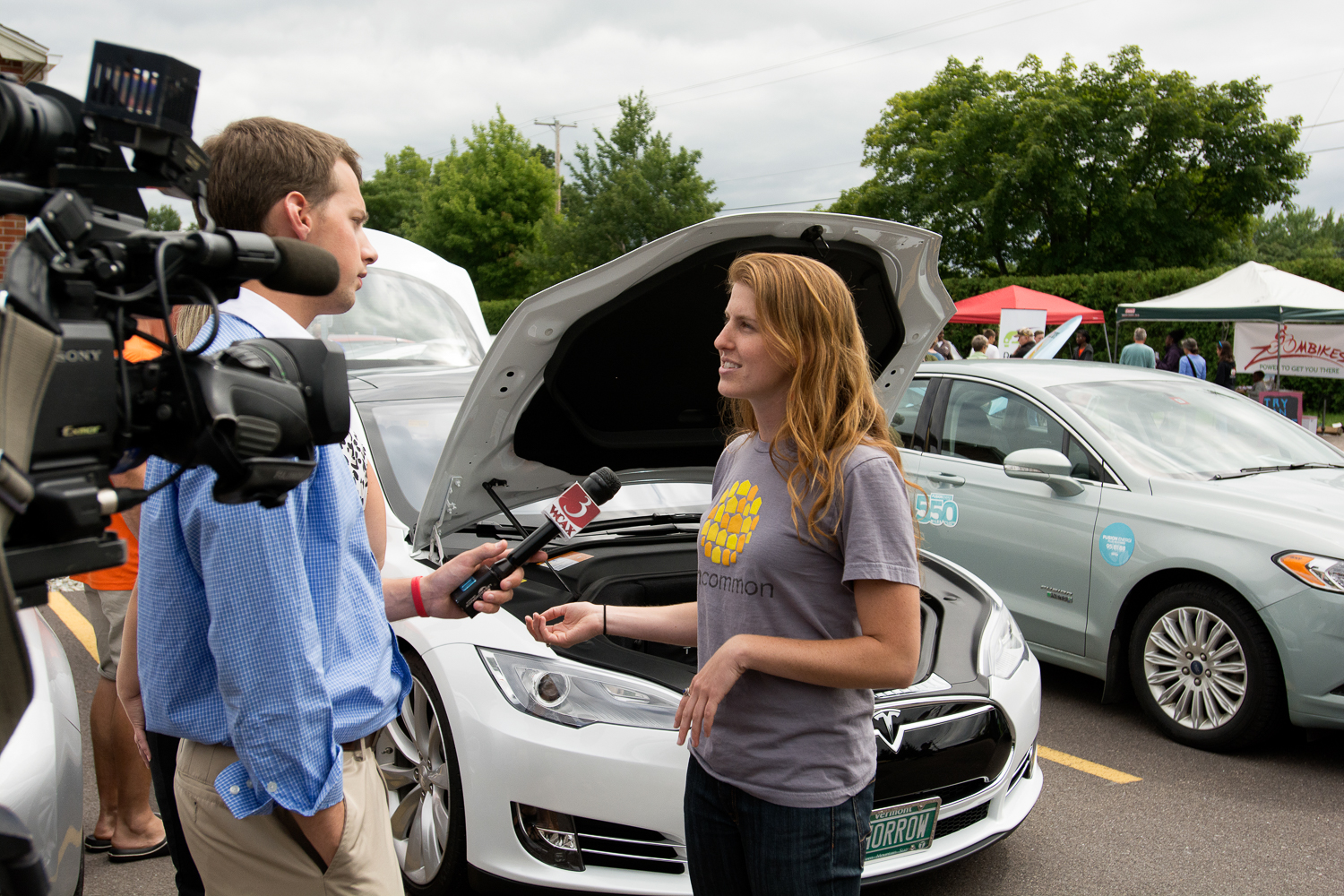 Speaking of our welcome media attention, here is Solar Organizer Clary Franko speaking with Alex Apple from WCAX. Clary was the face behind the Sun CARnival and we owe her a big thank you for planning such a relaxing, informative and well-attended event. Thanks Clary!
We so enjoyed meeting and greeting each and every community member that stopped by the CARnival and look forward to seeing you at the next event!