Grandfather Goes with Rooftop Solar in South Burlington, Vermont
Grandfather Goes with Rooftop Solar in South Burlington, Vermont
Nick Andrews Sees Rooftop Solar as Legacy for his Grandchildren
Nick Andrews believes in being environmentally responsible. His environmental action can be traced back to his participation in early Earth Day events in the late 60s and 70s. Now, with 7 children and 17 grandchildren, Andrews' sees the importance of solar as a legacy. He had SunCommon install rooftop solar on his South Burlington home in 2016 and since then he has encouraged his neighbors to go solar.
The system we installed in March 2016 was 3.69 kW (that's 11 panels)!
SunCommon did a really fine job for us. We haven't paid an electric bill since the month we put the panels on. Period. None. And we still have credit... We have 7 Children, 17 Grandchildren. We want that to be a bit of a legacy. We raised our children to appreciate gardens, open land, and nature. I don't want to see that all disappear in my lifetime. That was a big reason for putting the panels on. Why not use the sun to electrify your home? You don't lose anything on it.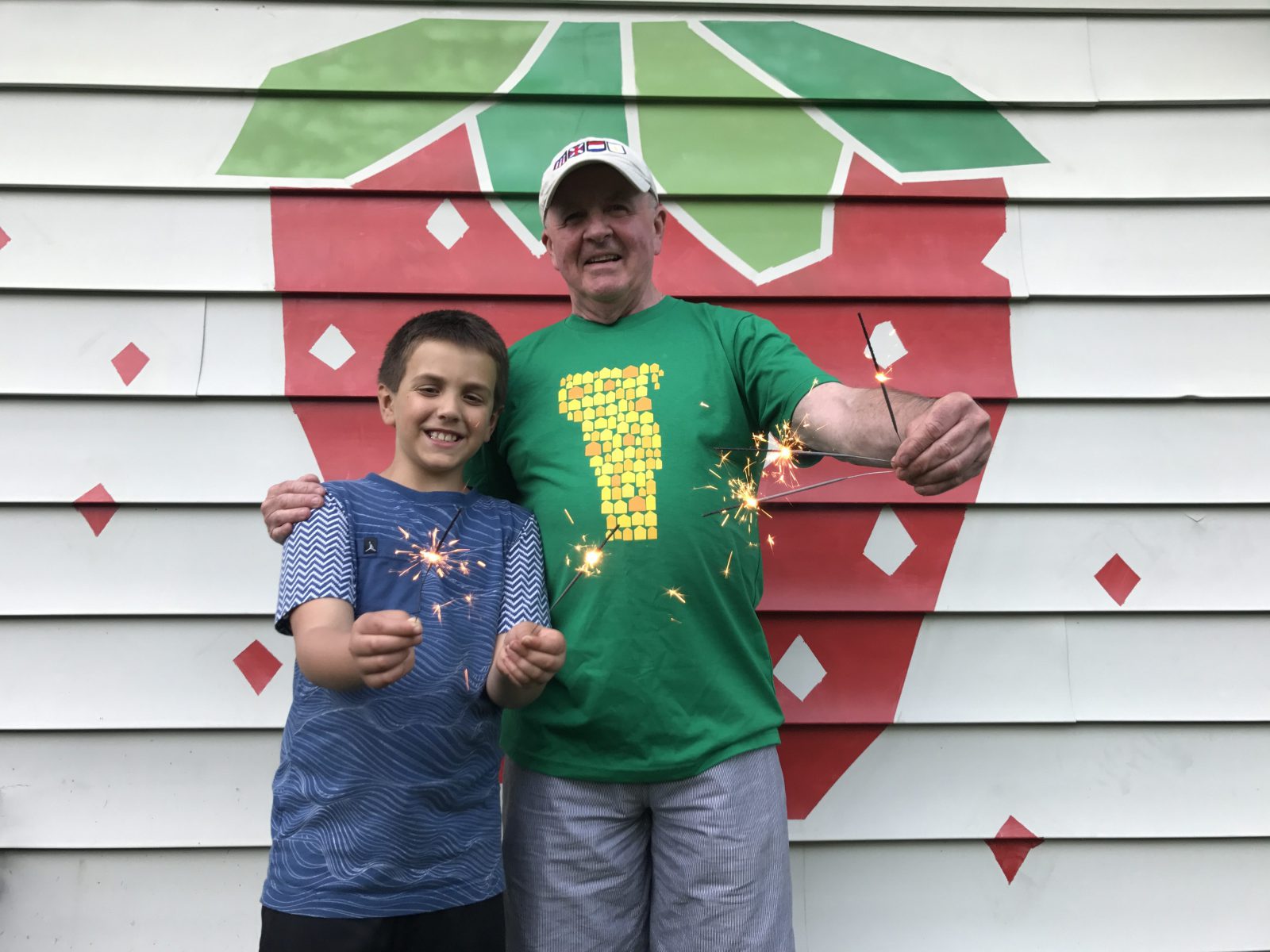 Now that you are envisioning a beautiful solar array on your home or property, or falling in love with the idea of supporting a community solar project, you may be wondering, how does solar work? The basics of solar are relatively simply. Find out how solar works by clicking below.
Thank you for your submission
Someone will be in touch shortly. If you would like to expedite the process of going solar, and get scheduled for a home visit, please
click here
to provide additional information about your home.
Get Started We're here to help you find your solar solution, whether that be solar at home, at your small business, or on a larger commercial structure. Click the button to get started. Thank you!
Copyright 2019 SunCommon
|
All Rights Reserved | SunCommon is a trademark registered in the US Patent and Trademark Office