Two Generations of Vermonters in Jericho Get Rooftop Solar
Two Generations of Vermonters in Jericho Get Rooftop Solar
Two Generations in Jericho, Vermont Have SunCommon in Common
Ryan Dudley and his dad, Deane, have some things in common. They're next door neighbors, they both have rooftop solar from SunCommon, and they share the same first name. Wait a minute, how are Ryan and Deane the same name? Ryan's legal name is Deane, but he goes by Ryan because living next to your dad and having the same name would probably be pretty confusing.
Ryan is a math and science teacher in Essex and a DJ on the side. He homebrews, has a wife and three kids, and still makes it to our SunCommon events. He definitely has a lot of energy! And we're glad that his home, and his dad's, have good energy, too — powered by good, clean sun.
The system we installed in May 2016 is 12.29 kW (that's 39 panels)!
Ode to my Solar Array
The days of paying electric bills are just a fading memory.
Having solar on my home contributes to my harmony.

I track my solar gain and credits every single day.
And enjoy getting utility bills that I need not have to pay.

My credit balance is more than I need so I thought I would start sharing.
So my daughter gets a portion, which keeps me in good standing.

You can tell I'm sold on solar, and my money was well spent.
I recommend you buy your solar system and not consider rent.

I love our planet and want to do my part to keep it healthy.
Going solar and saving Earth is better than being wealthy.
Deane Dudley 
Jericho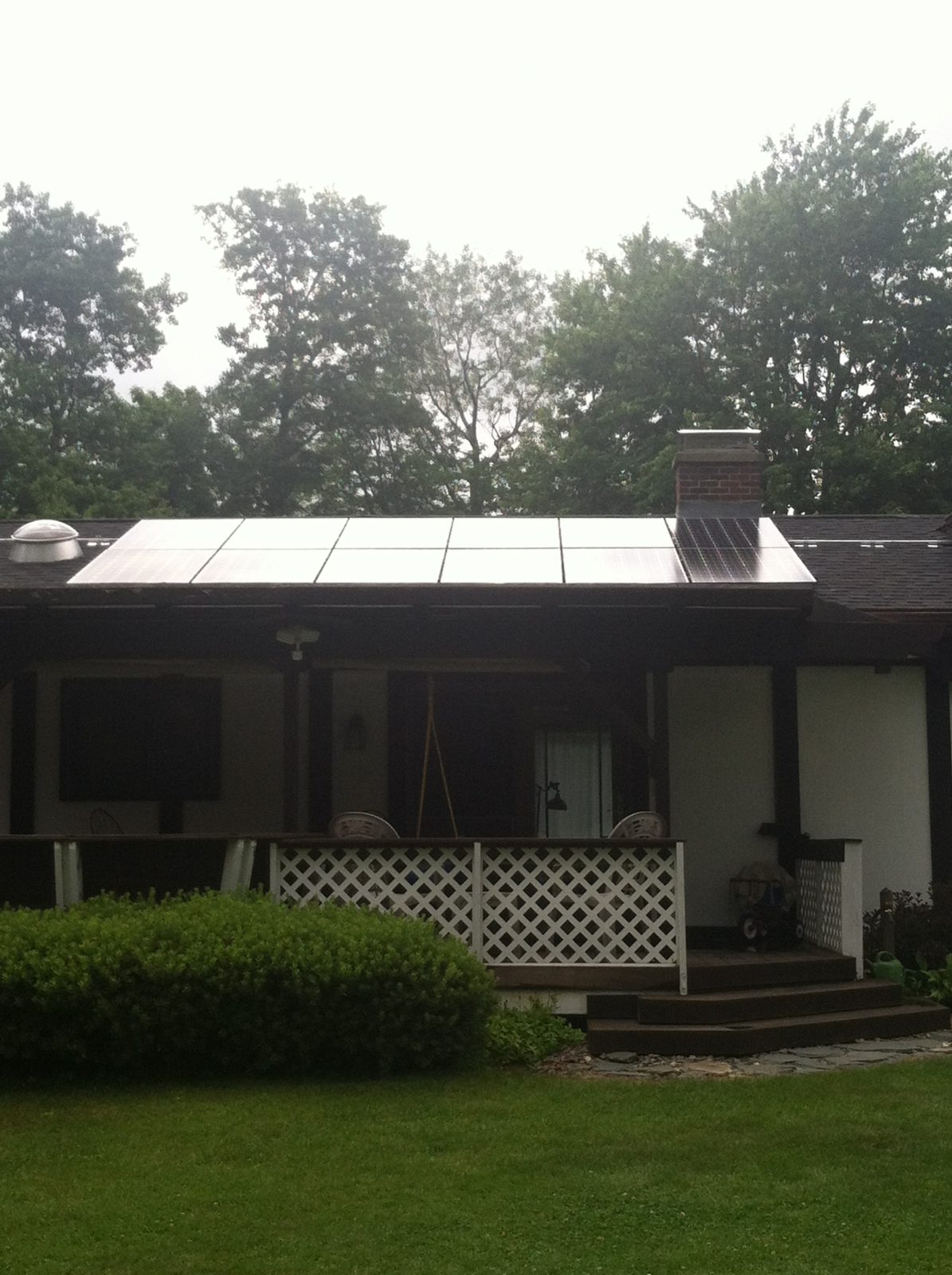 The process for going solar is simple. It starts with filling out our get started form. You can do so by clicking the get started button. If you want to know more details about the process and the steps involved between signing up and turning on the power, click the button below to find out more.
Thank you for your submission
Someone will be in touch shortly. If you would like to expedite the process of going solar, and get scheduled for a home visit, please
click here
to provide additional information about your home.
Get Started We're here to help you find your solar solution, whether that be solar at home, at your small business, or on a larger commercial structure. Click the button to get started. Thank you!
Copyright 2019 SunCommon
|
All Rights Reserved | SunCommon is a trademark registered in the US Patent and Trademark Office