Affordable, High-quality Solar for the Hudson Valley and Capital Region
At SunCommon, we offer affordable financing with no upfront cost and a low monthly payment for our array of high-quality solar and energy storage systems. You'll save thousands over the life of your installation, compared to what you would have paid your utility.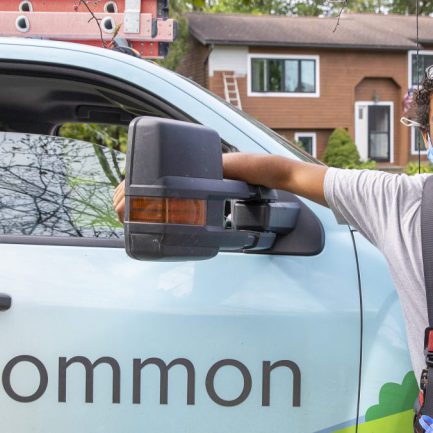 Did you know New York is one of the best states for you to go solar? Federal and state tax incentives help make it affordable for almost everyone. Here's how it breaks down:
Federal Tax Credit
Get 30% of the cost of your solar system back on your federal taxes
NY State Tax Credit
Get up to 25% of the cost of your system (up to $5,000) back on your New York state taxes
NYSERDA Incentive
Get $0.40 per DC watt of your installed system back from NYSERDA
SunCommon has been serving the Hudson Valley and Capital District for nearly two decades, where our happy customers can attest to the high quality of our work and the integrity we bring to it every day. We've achieved NYSERDA Gold Status by being designated as a Quality Solar Installer in New York State for three consecutive years. With thousands of installations, we have experience like no other.
Tesla Solar Roof
SunCommon is proud to be the first and only certified Tesla Solar Roof Installer in the state. Tesla Solar Roof tiles are more than three times stronger than standard roofing tiles and engineered for all-weather durability. Comparable in cost to a new standing-seam metal roof plus the cost of traditional solar panels, a Tesla Solar Roof can power your life and look incredible while doing so.
Mead Orchards
In addition to homes and businesses, we also solarize farms, a hugely important piece of our state's culture and economy. Mead Orchards in Tivoli grows fruits and vegetables year round, and since they went solar, their energy costs are secure and predictable, letting them focus on growing produce the way they know best.
Red Hook CSA
In 2019, we built a community solar array (CSA) that is currently serving 250 homes and 27 municipal buildings in Red Hook, including the town halls and libraries. This CSA saves the town thousands of dollars every year and allows community members to vote with their dollars for hometown power.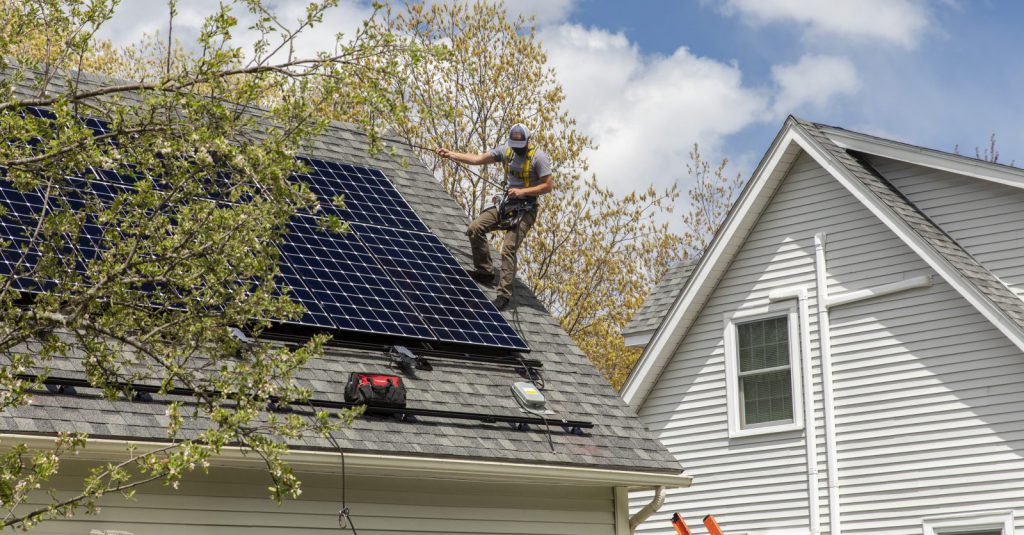 Our newest financing partner, Sunlight Financial, makes going solar more accessible than ever. You'll get:
Interest rates as low as 0.99% 

No pre-payment penalty

Soft credit check & instant approval

Combine solar, storage, and even a home improvement loan into one simple payment

Borrow up to $100,000
Whether or not you opt into SunCommon's financing, purchasing your solar panels means that once they're paid off, your energy is free and clear for years to come. Here are three ways you can own your panels: 
12-year loan
Our standard 12-year loan offers interest rates as low as 3.24%, and you pay if off fast.
20-year loan
Our 20-year loan gives you a lower monthly payment so you're paying less for your solar system each month than you're currently spending on utility bills.
Cash, or your own financing
You can also choose to pay for your solar system in cash or otherwise without SunCommon's financing, which gets you a handsome 8% discount.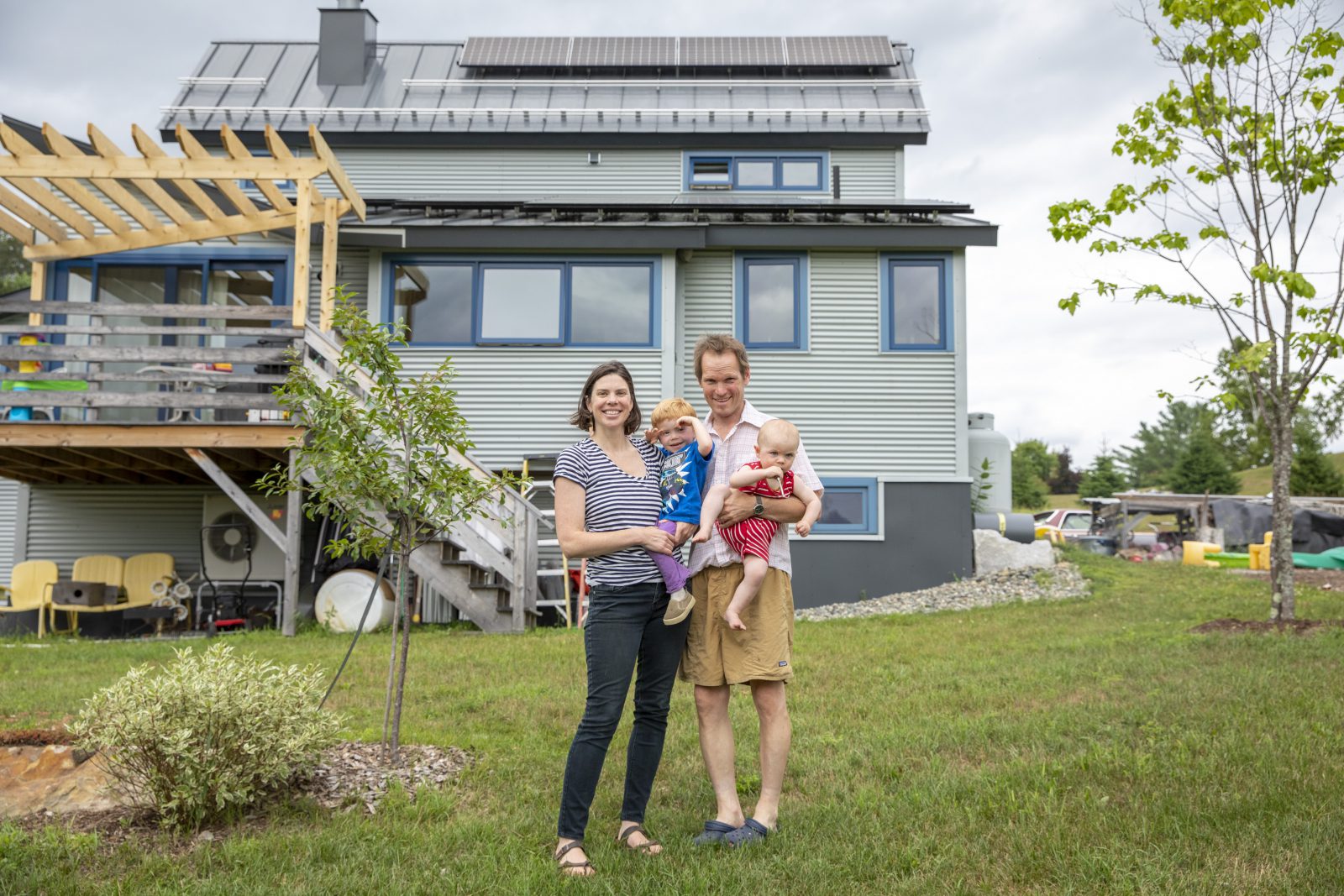 "
SunCommon has a model that makes solar possible. Because of their financing, I'm investing in my own solar system instead of paying the utility. It just makes sense. This will save me money in the long run, and that makes me a stronger business."
"
Put simply, SunCommon cares. The lead of their extraordinary install team was technically expert and his crew knowledgeable and hard working. Moreover, they were friendly and respectful of our home. SunCommon and its employees earned a five star review."
"
I've wanted solar panels for many years but always got sticker shock when I saw how much they cost. The SunCommon model lets us pay off a low interest loan month by month with no down payment. What has impressed me most is how easy the process has been."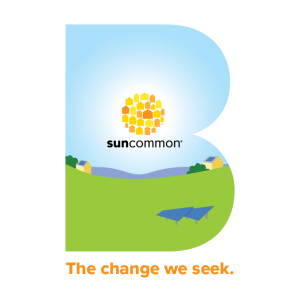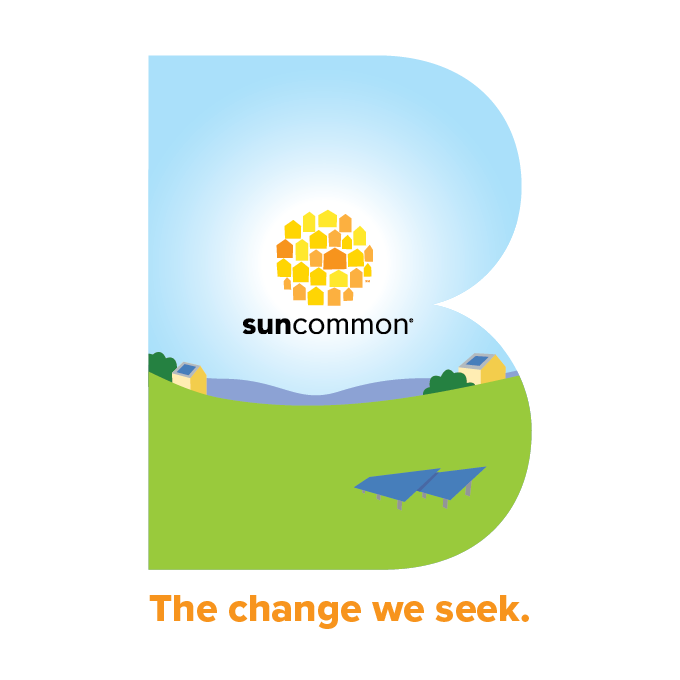 SunCommon is a local company made up of individuals who care about the people and places that surround us. Each of our team members has chosen the renewable energy industry because we recognize the work as meaningful, both to our communities and our local economies. We choose vendors and suppliers that share our values-driven business practices, and we support other local businesses as much as possible.
What's more, we're a Certified B Corporation in both Vermont and in New York State, having passed a rigorous assessment of responsible business practices, and we are also proud to be a Public Benefit Corporation. This means we're legally bound to put our employees, our communities, and the habitat that sustains us all on equal footing with making a profit.
Get Started We're here to help you find your solar solution, whether that be solar at home, at your small business, or on a larger commercial structure. Click the button to get started. Thank you!
Copyright 2019 SunCommon
|
All Rights Reserved | SunCommon is a trademark registered in the US Patent and Trademark Office