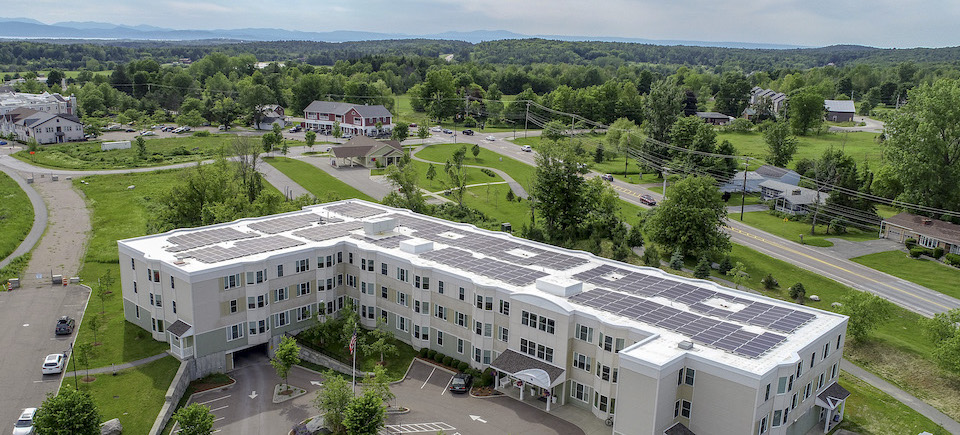 This Development Company Is Putting Solar On All Their New Buildings
Dousevicz Inc partnered with SunCommon on 4 multi-resident buildings and installed 530 kW of solar already, with plans for more.
Why? "It's a no brainer," Jed Dousevicz says.
The company knows that putting solar on a commercial development project will save them tens of thousands of dollars in energy savings over the lifetime of the system. All those savings mean more capital for future growth. It's a virtuous cycle.
Watch the video below to learn more.

Solar is more accessible than ever
Solar isn't just for big business, we've installed our fair share of small businesses too! Especially if you want to take advantages of the tax incentives you'll get, solar really is a "no brainer."
Are you looking for a locally owned senior independent living community powered by renewable energy?
Get Started We're here to help you find your solar solution, whether that be solar at home, at your small business, or on a larger commercial structure. Click the button to get started. Thank you!
Copyright 2019 SunCommon
|
All Rights Reserved | SunCommon is a trademark registered in the US Patent and Trademark Office