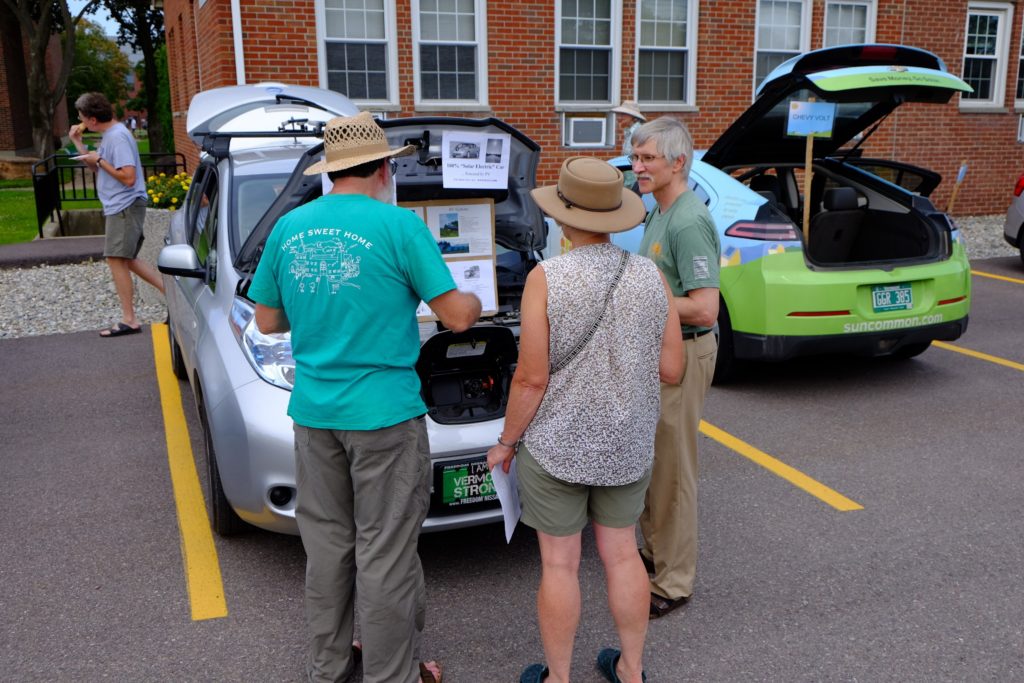 The Benefits of Electric Vehicles
Powering Up for National Drive Electric Week
If you've been asking yourself, "Should I get an electric vehicle?" then we've got just the thing for you! We're partnering with Drive Electric Vermont and the Vermont Chapter of the Sierra Club to kick off National Drive Electric Week (9/25-9/30) with a fun, festive, fully charged Sun CARnival on Saturday, September 25! 
This free event is for you to explore all the amazing EV options available today, learn about incentives, and hear from EV drivers who have happily made the switch from gas-powered to electric transportation. There will also be live music and yard games!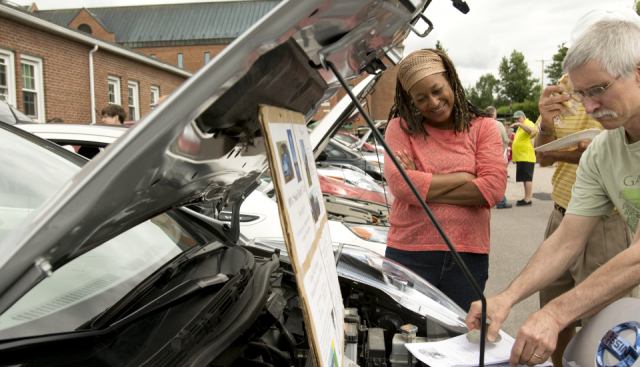 What:

SunCommon's Annual Sun CARnival

Where:

The old Hannaford parking lot (next to Lowe's), on Hannafords Drive in South Burlington

When:

Saturday, September 25 1:00-5:00 PM
Can't make it to Sun CARnival? Or want to show up with some background knowledge? Then keep reading to learn about some of the benefits of electric vehicles.
---
The U.S. is Paving the Way for an EV Future
Just over a month ago, President Biden set a goal that by 2030, half of all new vehicles sold will be electric. Given that the transportation sector is the leading source of greenhouse gas emissions, this is an essential step in slowing the effects of climate change and working toward a clean energy future. 
Making the switch to electric on a mass scale like that won't be simple. For one thing, increasing the number of EVs on the road will require investment in electric vehicle infrastructure, specifically a network of charging stations — which is why the Infrastructure Bill has earmarked $7.5 billion to do just that. (We've got some thoughts about how to make sure this buildout is handled equitably: check out this recent episode of our podcast The Solar Spill.)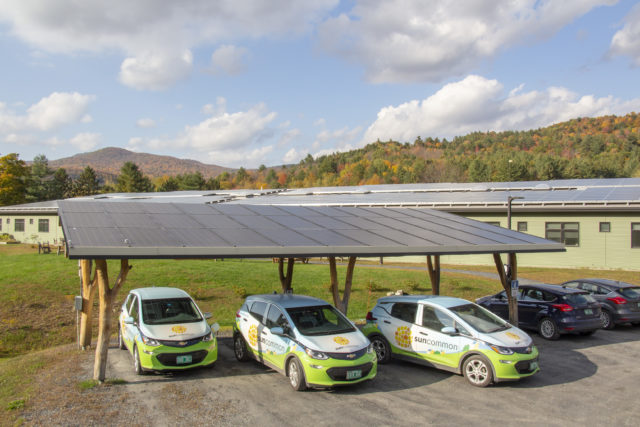 Furthermore, as electric-powered vehicles become more common, overall demand for electricity will increase. Ideally that electricity would be produced by renewable sources, like solar and wind. In case you didn't know, that's our bag at SunCommon! Not only do we want to help businesses and homeowners lower their carbon footprint by going solar, we also want to help them reduce energy costs and increase reliability—two factors that will become more and more important as utilities start to feel the impact of increased demand. (By the way, we've got an ideal — and beautiful! — solution for charging your EV at home with solar power: Learn about our Solar Canopy here.)
---
Still Not Ready to Make the Switch?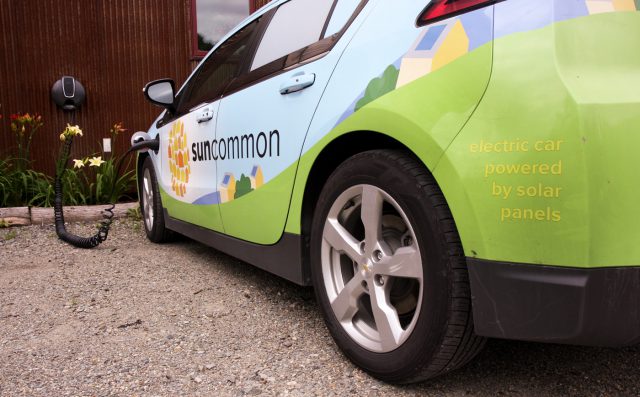 Here are a few benefits of electric vehicles you may not know about:
Running on electricity will save you 25-50% over filling up at the pump.

EVs are 3-4 times more efficient than gasoline-powered vehicles.

EVs have lower maintenance costs. (No spark plugs! No oil changes!)

State and federal incentives are available to help make the switch more affordable.
You can also take a look at our EV FAQ page where we bust a few myths. For example, did you know they're actually great in the snow?
Keep in mind that Tesla is no longer the only EV ride in town. From Chevy to Audi, Ford to Hyundai, Jeep to Kia and others, auto manufacturers are banking on and investing big-time in the future of electric vehicles. 
---
So, how do you know which Electric Vehicle is the right one for you?
There's plenty of research out there to guide you, but we've put together a handy checklist for buying an electric vehicle to help you out. Here's to taking the next step toward a gasoline-free future!
Copyright 2013 Nimva | All Rights Reserved |
RockyThemes