What Are B Corporations, and Why Are They Important?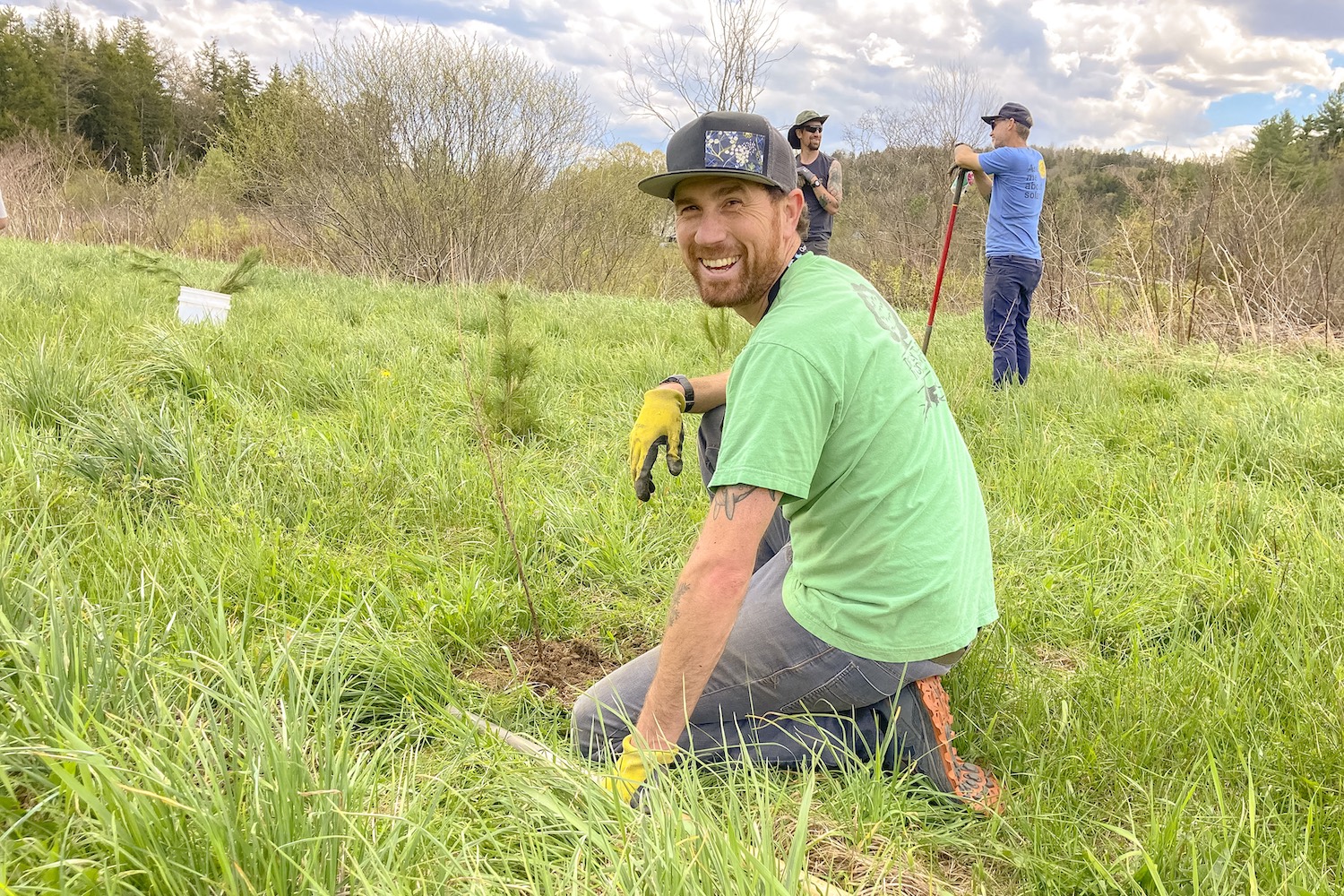 When it comes to the important purchases in our lives, we've never had more options to select from. Should you make your choice based on price? Quality? Customer reviews? Or perhaps the company behind the product is just as important to consider. Many businesses exist solely to make a profit, while others are established to also create a positive social or environmental impact.
One way to know how a company stacks up is through third party certifications — like the stamp of a Certified B Corporation.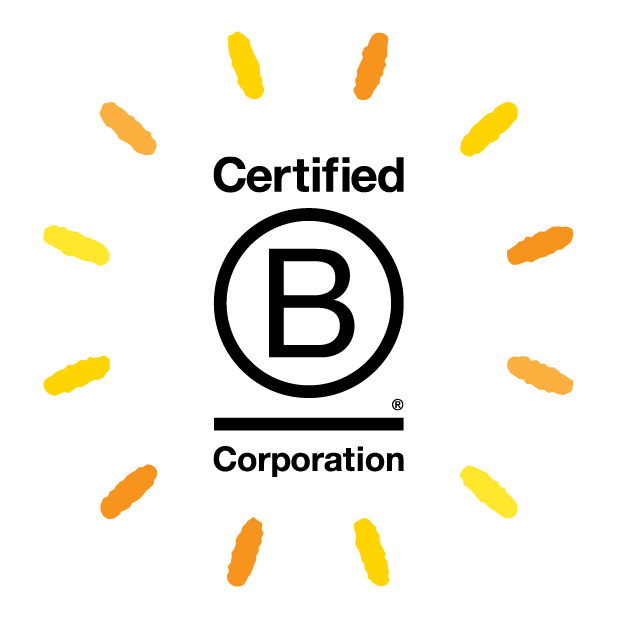 How does a company become a B Corp?
Becoming a Certified B Corporation entails a rigorous evaluation process, administered by the non-profit B Lab, in which companies must showcase their business impact in five key areas: environment, workers, community impact, company governance, and customers. B Corps are also obligated to be accountable to and create benefit for all stakeholders — not just shareholders.
SunCommon was created with the purpose of addressing the climate crisis by breaking down the barriers to clean energy, and we've been a Certified B Corp from the very start. While Certified B Corps must score at least 80 out of 200 on B Lab's annual assessment, and the median score is an 84, SunCommon scored 106.1 in our most recent certification!
Every decision is an opportunity to live our values.
Obtaining B Corp status also requires that businesses honor a triple-bottom-line commitment to people (employees, customers, and communities), planet (we focus on our proud local roots in both New York and Vermont, as well as the world at large as we work to combat climate change), and profit. In other words, this commitment ensures that profits are not valued above people or planet.
We believes that every business decision is an opportunity to live these values. For example, when needing to buy new company cars, we committed to buying electric vehicles whenever possible, and when we source our materials, we focus as much as we can on local vendors (in order to reduce our carbon footprint) as well as on vendors who share our commitment to environmental and social justice.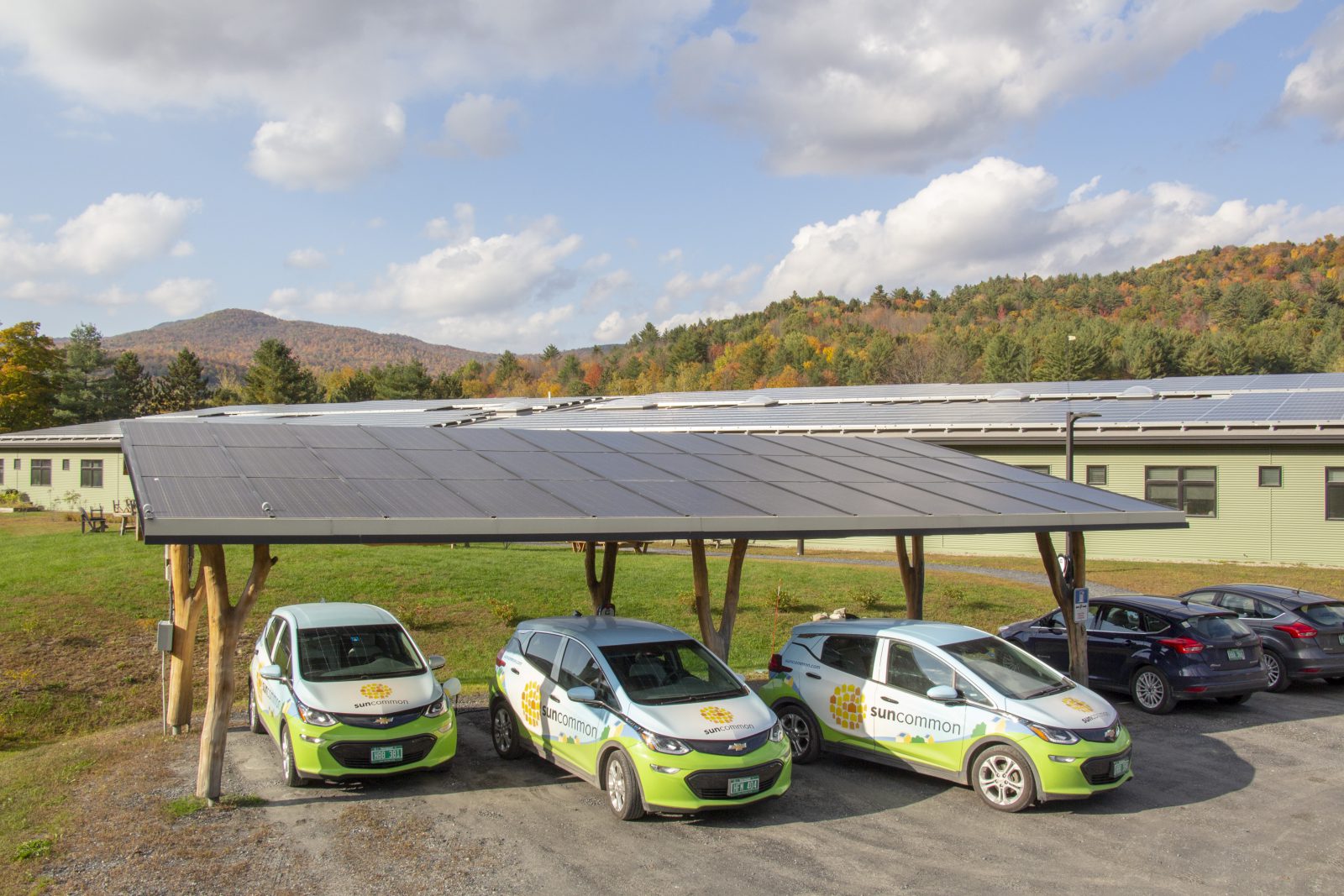 As you can see, the B Corp stamp represents much more than just providing quality products or exceptional service; any company can buy and sell things, but a B Corp certification requires that companies bring immense care into every aspect of their work. So while reading customer reviews and making sure you're getting a quality product are certainly good ideas, choosing a Certified B Corp means you're also making a positive impact in the world by voting with your dollar.
---
If going solar with a Certified B Corporation sounds good to you, give us a shout! We'll answer any questions and then start rolling up our sleeves for you right away.
Get Started We're here to help you find your solar solution, whether that be solar at home, at your small business, or on a larger commercial structure. Click the button to get started. Thank you!
Copyright 2019 SunCommon
|
All Rights Reserved | SunCommon is a trademark registered in the US Patent and Trademark Office