Going Solar in St. Albans with SunCommon
See Who's Gone Solar In St. Albans
Map generated January 2018.
We are in St. Albans to help you save on solar.
Between the downtown revitalization projects and work place improvements, St. Albans is getting things done! People are asking, "What's next?" You guessed it: Solar Power! Our mission is to make it easy and affordable for Vermonters to go solar, and we stand by that. We offer solar at no upfront cost.
Thank you for your submission
Someone will be in touch shortly. If you would like to expedite the process of going solar, and get scheduled for a home visit, please
click here
to provide additional information about your home.
SunCommon Installs 2000+ Panels on St. Albans School
St. Albans Town Educational Center (SATEC) shifted to solar power! With the help of SunCommon, Vermont's largest solar company based out of Waterbury, SATEC is going solar with a 640 kW solar array on the rooftop of the school. Curious about the project? Check out our article about the installation, including great stories from local news covering the project.
It's always the right time to go solar.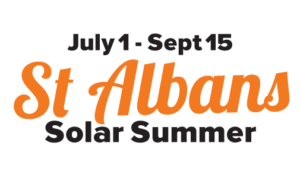 In the summer of 2017, SunCommon launched the "St. Albans Solar Summer" campaign, spending extra time in the community to make it easy and affordable for St. Albans residents to go solar.
That campaign may be over, but it's never too late to go solar. We're always ready to help folks in St. Albans get their questions answered and pursue going solar at their homes and businesses. With every installation across Vermont, we are able to increase efficiencies and then pass the savings along to our customers. 
Connect with your local organizer, or sign up here to learn more!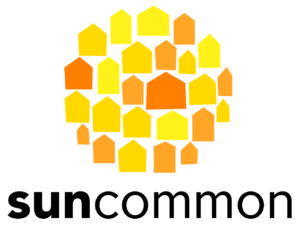 Why choose SunCommon?
SunCommon is a local company, founded and based in Vermont, and the state's largest installer of solar. Our mission is to tear down the barriers to renewable energy. We make it easy and affordable for all Vermonters to go solar.
Our happy customers are best at explaining how we work: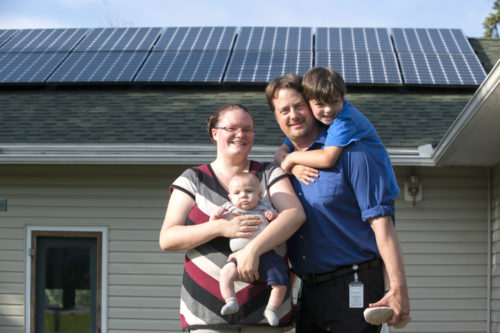 We are really excited to not being paying an electric bill! In our first year we really started building a credit. It's really cool that we can run our home on the sun. We're producing our own power and it's clean. Now I'd love an electric car so I can plug into my solar system. Powering our car with our home – how cool would that be!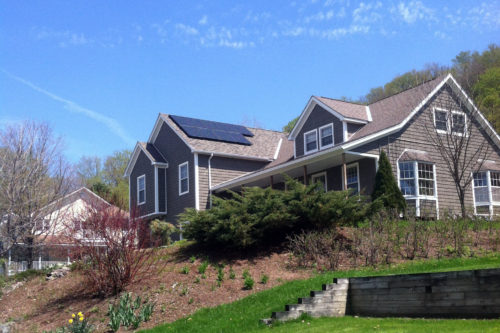 My 110% most favorite part of my SunCommon solar system was last summer when I was running my air conditioning 100% on the power of the sun. That's like poetry or something.
Get Started We're here to help you find your solar solution, whether that be solar at home, at your small business, or on a larger commercial structure. Click the button to get started. Thank you!
Copyright 2019 SunCommon
|
All Rights Reserved | SunCommon is a trademark registered in the US Patent and Trademark Office