Our COVID-19 Response
Updated August 18, 2021
Our COVID-19 Response
Updated August 18, 2021
Happily, the strict protocols we adopted prevented any spread of COVID-19 within SunCommon. We closely followed the guidance from the Centers for Disease Control as well as the states of New York and Vermont – and there was zero contagion on the job.
With the widespread availability of immunizations against the virus, our people are eager to get that protection and resume the best of how we lived before. Building back better is the goal, as we've all learned some positive lessons during this long period of hardship. We had to pivot a bunch of our activities to virtual, and can maintain the best of those for both business efficiency and ease for our customers. Our folks who work from a desk can split their time between the office and remotely – enjoying the benefits of reduced commute time, less transportation expense and pollution, flexible time with their families — even as we come together in the office sometimes to collaborate in teams, advance our skills and just plain connect as colleagues and humans.
We'll stay vigilant as we navigate the ongoing situation.     
Interested in going solar?
Great! We would love to connect with you! We now offer virtual "visits" with our Solar Home Advisors to discuss your clean energy options. As always, you can reach out by phone, email, or through SunCommon.com to get answers to any of your questions along the way. 
Waiting for a home evaluation or installation?

SunCommon is following all state and federal guidance. Currently, with the high vaccination rates in VT and NY, there are no COVID-19 related restrictions in place. However, if you would feel more comfortable if our Evaluators and Install Crews wore masks when interacting with you, please just let them know.
VERMONT: As of June 14, 2021, more than 80% of eligible Vermonters have received at least the first dose of the vaccine. With this milestone, Governor Phil Scott has lifted all COVID-19 related restrictions and requirements for businesses.
NEW YORK: As of June 24, 2021, more than 70% of eligible New Yorkers have received their first dose of the vaccine. With this milestone, New York State's health guidance and industry specific guidelines are now optional across commercial and social settings.
Waiting for a home evaluation or installation?

In light of the recent wave of COVID-19 cases across our region brought on by the Delta variant, we have modified our policies regarding staff-customer interactions:
These decisions were not made lightly, and while we were able to avoid them for the past 16 months, the rapid spread of the dangerous Delta variant has proven that business as usual will not resume until more serious measures are taken by all. As an organization responsible for the health and safety of so many, we must do everything within our power to minimize the spread of this deadly disease, and to protect our employees, their families, and you, our beloved customers. We realize this may be an adjustment for some of you, and we thank you in advance for doing your part.
Already a customer?
If you're experiencing an issue with your installed equipment, check out our customer support page as a first step. There you'll find troubleshooting resources that could solve your issue in a snap. If you need more help, scroll to the bottom of this page to find contact info for our Customer Support Team.

We'll do everything we can to service your system remotely. But, if we do need to come to your home, we will follow the guidelines listed above to ensure all of our safety and comfort throughout the process.
If you have any questions or concerns, please don't hesitate to reach out.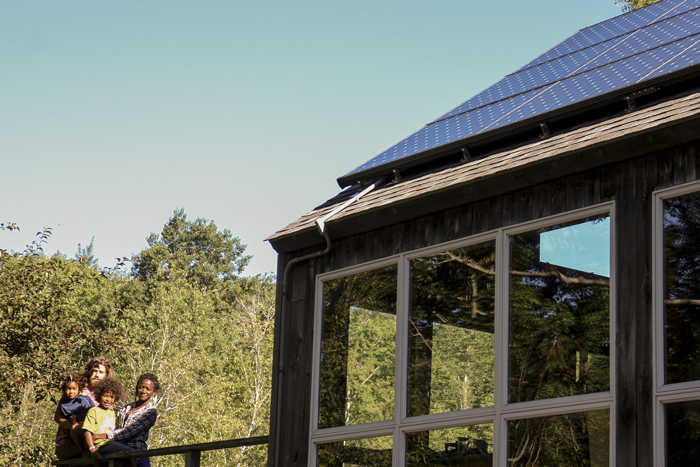 Get Started We're here to help you find your solar solution, whether that be solar at home, at your small business, or on a larger commercial structure. Click the button to get started. Thank you!
Copyright 2019 SunCommon
|
All Rights Reserved | SunCommon is a trademark registered in the US Patent and Trademark Office