Like you, we at SunCommon are adjusting to this rapidly unfolding crisis. Please allow us to share with you our perspective.
As we move through this difficult time, we urge that each of us act toward one another with care and compassion. These stressful and uncertain days are revealing how inter-dependent we truly are. To make it through safely, we need to keep one another's best interests at heart.
To us at SunCommon, that means doubling down on our commitment to our purpose and our people. The climate crisis isn't going anywhere, and neither are we, but we have changed the way we work. Our office staff is working diligently and safely from their own homes and our people out in the field are taking extra precautions by staying home if they are not feeling well, have traveled to a high-risk location, or have come into contact with anyone who's ill. We are fortunate to live in a time where technology makes this shift seamless, and even luckier to have such an incredible team committed to supporting each other and our communities right now.
For those wondering if you can still go solar right now:
We've adjusted our operation so as to minimize human contact during your solar journey. We now offer virtual "visits" with our Solar Home Advisors and digital home evaluations with our technical experts. As always, you can reach out by phone, email, or through SunCommon.com to get answers to any of your questions along the way. Per new COVID-19 protocols, we cannot fulfill orders until social distancing is no longer necessary. 
For those of you interested in learning more about solar, storage, or heat pumps:
Spring is the time of year when SunCommoners typically hit the road and help folks learn about solar at community events and information sessions across New York and Vermont — we've converted all of these activities to new virtual formats. Whether you want to learn about new products, check out our Climate Action Film Festival, or just connect with a solar expert, we're here for you… virtually and safely.
For those of you awaiting installation of your solar or home storage system:
Per COVID-19 policy from the offices of Governor Scott in Vermont and Governor Cuomo in New York, we are pausing all planned installations. When social distancing protocols are no longer necessary, we'll get in touch with you—ready to continue transforming our energy system.
For those of you whom we count among our existing customers:
If you're experiencing an issue with your installed equipment, check out our customer support page as a first step. We recently added new troubleshooting resources that could solve your issue in a snap. If you need more help, get in touch with our customer support team (see contact info below). We'll do everything we can to service your system remotely, but if we need to come to your home, we'll put together a custom service plan that is safe for everyone.
If customers are struggling with VSECU solar loan payments, please check out the VSECU website where they have a COVID-19 response page. Here's a few of the solutions they are putting in place, and these will be available to those who used VSECU for their SunCommon solar financing:
Member Emergency Loan: Now available at 0% for current members and non-members through a partnership with Vermont Community Foundation and Let's Grow Kids.
Skip-A-Pay program: Allows folks struggling to make a payment on closed-end loans (like SunCommon program loans, car loans, or personal loans) can apply for Skip-A-Pay. VSECU is currently waiving the $25 fee on this program, which allows members to skip one annual payment on qualifying loans.
Payment deferment options: Custom solutions are available by calling VSECU and working with the asset recovery team.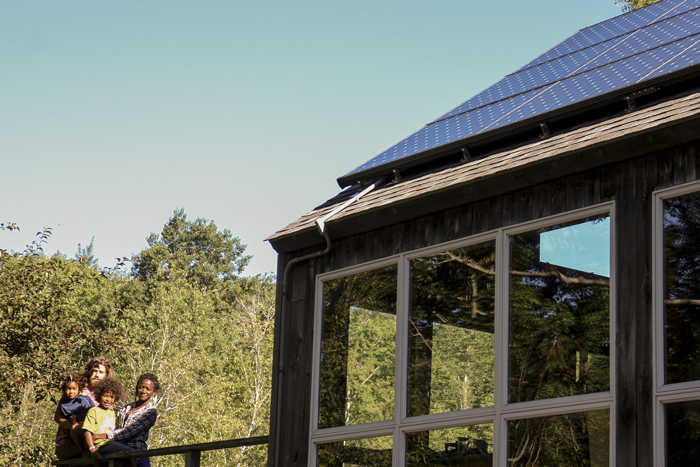 If you have any questions or concerns, please don't hesitate to reach out. We look forward to coming through this together, stronger.
Get Started We're here to help you find your solar solution, whether that be solar at home, at your small business, or on a larger commercial structure. Click the button to get started. Thank you!
Copyright 2019 SunCommon
|
All Rights Reserved | SunCommon is a trademark registered in the US Patent and Trademark Office