Electric Vehicle Chargers
SunCommon Solar Customers can easily add an Electric Vehicle Charger to their clean energy package—energy from the sun can power your car! Charging up is as simple as plugging your car in at home. You'll save money on fuel costs, reduce your carbon footprint, and help promote clean air. Driving on sunshine is like paying $1.50 for a gallon of gas, forever!
We install Tesla Wall Connectors and ChargePoint Home Flex chargers
---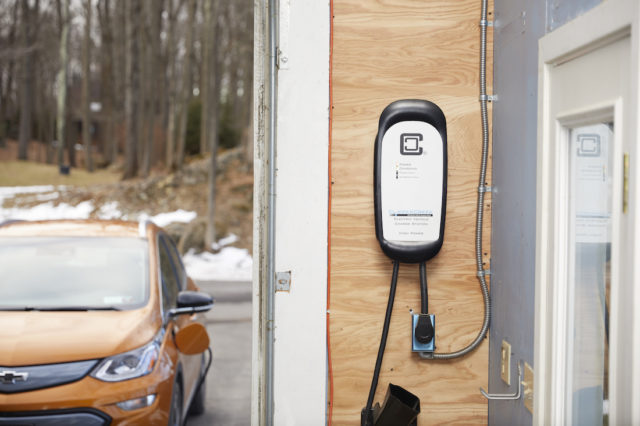 The ChargePoint Home Flex
Up to 50 amps and 37 miles of Range Per Hour (9X faster than a wall outlet)

NEMA 6-50 or 14-50 plug

UL Listed and ENERGY STAR certified

3-year warranty and 24/7 phone support

Avoid electrical upgrades by setting the right amperage for your home and car

Future-proof your home charging: pick the amperage that works now, with the option to charge faster in the future

Compatible with every EV that has the standard J1772 connector

Controlled by App (iOS or Android), WiFi enabled

Indoor or outdoor installation

23' charging cable length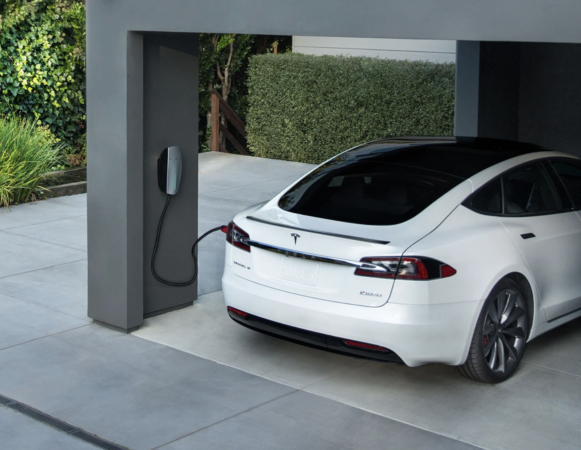 The Tesla Wall Connecter
Controlled by Tesla App

Customizable power levels, allowing installation on a range of circuit breakers

Compatible with 208-250 volt power supplies

As many as four Wall Connectors can share available power, perfect for owners with more than one Tesla or commercial installations

Mounted to a wall or post, the Wall Connector can be installed both indoors and outdoors

48 month warranty

24' charger cable
Contact us to learn more about getting an Electric Vehicle Charger!
(802) 882-8170
SunCommon Offers Solar Carports
---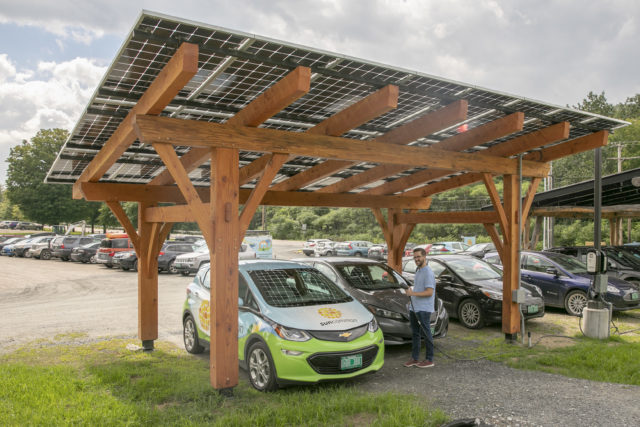 "The canopy blends in really nicely as part of our lives and fits in well with our yard. All our friends were asking about it when we got it, and we've heard from our neighbors that it's such a great alternative to panels on the roof. It's really aesthetically pleasing!
Now that the canopy's in our yard, we're thinking about our energy all the time. We're pondering getting an electric car and thinking about this as one step of many!"
— Sarah Francisco, Williston
Thank you for your submission
Someone will be in touch shortly. If you would like to expedite the process of going solar, and get scheduled for a home visit, please
click here
to provide additional information about your home.
---
Solar Canopy Photo Gallery:
Copyright 2013 Nimva | All Rights Reserved |
RockyThemes