SunCommon delivers the most powerful panels
Thank you for your submission
Someone will be in touch shortly. If you would like to expedite the process of going solar, and get scheduled for a home visit, please
click here
to provide additional information about your home.
More power in every panel
Not all solar equipment is created the same.
From day one, SunCommon has offered best-in-class equipment, including the most powerful solar panels backed by the industry's strongest warranty.
We're not messing around. We choose only proven, tested equipment for our customers.  When the newest products show results, we bring them home to Vermont.
SunCommon offers leading, proven solar technology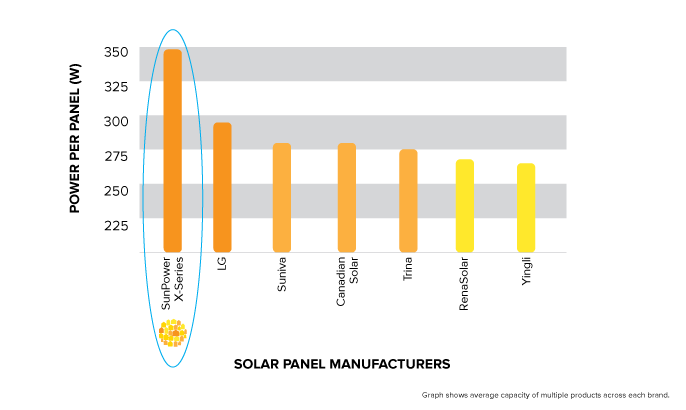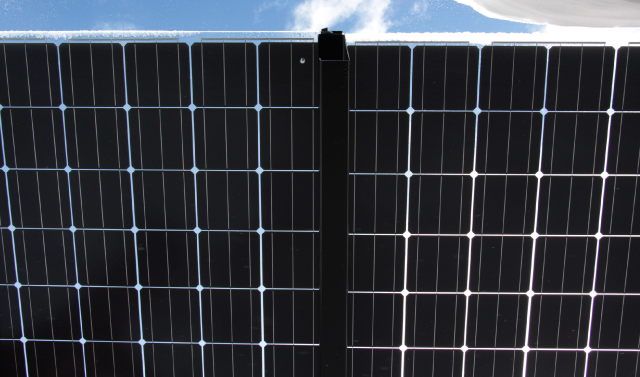 SunCommon installs special panels on our ground-mounted arrays and Canopies. The panels produce energy on both sides – collecting sunshine streaming down and light reflecting off of our winter snowpack.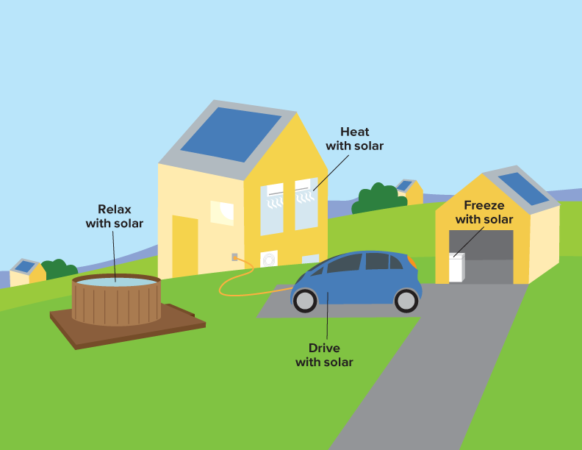 More power for your whole life
We don't just take a bite out of your energy bill – we help you fully power on solar. SunCommon solar systems cover the full electricity needs of 9 in 10 of our customers.
We make the most of every inch.
With high-power panels, we make the most of small Vermont roofs or tight backyards, to deliver all the energy you need to power your life.
We have high power bills with our two kids, a pool, hot tub and central air. Plus, I love to bake so our oven is in use quite a bit. We weren't sure which one of our lifestyle choices was raising our electric bill. The only thing we could figure out was a way to cut down the cost, so we went solar.
Thank you for your submission
Someone will be in touch shortly. If you would like to expedite the process of going solar, and get scheduled for a home visit, please
click here
to provide additional information about your home.
Get Started We're here to help you find your solar solution, whether that be solar at home, at your small business, or on a larger commercial structure. Click the button to get started. Thank you!
Copyright 2019 SunCommon
|
All Rights Reserved | SunCommon is a trademark registered in the US Patent and Trademark Office