See Who's Gone Solar In Essex
Map generated January 2018.
The perfect community to go solar.
We are repowering our communities one home at a time — did you know more than 180 of your Essex neighbors are already saving money with SunCommon solar? If you haven't already gone solar, ask your neighbor about their experience, and then ask us about your options. Whether you're on GMP or VEC, we'll help you find just the right solution for your home or business.
Thank you for your submission
Someone will be in touch shortly. If you would like to expedite the process of going solar, and get scheduled for a home visit, please
click here
to provide additional information about your home.
It's always the right time to go solar.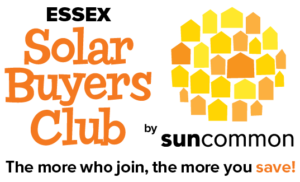 As more Essex folks joined the Solar Buyers Club, the more efficient the installation of the solar systems became. We were able to pass that savings back to our customers as they encouraged friends, neighbors, and coworkers to join the Solar Buyers Club, too.
The Buyer's Club campaign may be over, but it's never too later you to go solar. With every installation, we increase our efficiency, and our customers reap the benefits.
Connect with your local organizer today, or sign up here to learn more!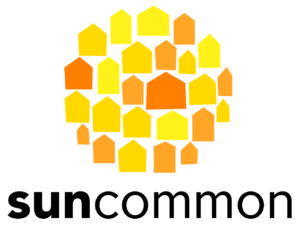 Why choose SunCommon?
SunCommon is a local company, founded and based in Vermont, and the state's largest installer of solar. Our mission is to tear down the barriers to renewable energy. We make it easy and affordable for all Vermonters to go solar.
Our happy customers are best at explaining how we work:
We had a wonderful experience with SunCommon and their installation crew was meticulous. They work with the customer in mind, and I would highly recommend SunCommon to anyone.
I liked working with a local, Vermont company and everyone from beginning to end was very professional and efficient and answered all of my questions. I'm excited to take control of my utility costs with solar and lock in to the solar incentives.
Working with a local Benefit Corporation was important to us. We support the work of SunCommon and the way they do business.
Meet Carrie, the Solar Community Organizer in your area.
Get Started We're here to help you find your solar solution, whether that be solar at home, at your small business, or on a larger commercial structure. Click the button to get started. Thank you!
Copyright 2019 SunCommon
|
All Rights Reserved | SunCommon is a trademark registered in the US Patent and Trademark Office