Rochester Residents See Huge Savings from Installed Solar Arrays
SunCommon installed a 7.42kW roof mounted solar array for Elliot and Anna Vos at their home in the Highland Park Neighborhood of Rochester in 2015. The array covers just about 100% of their annual electric usage saving them nearly $1500 per year. Over the life of the system the Vos' will see over $34,000 in savings. The payback period was originally just about eight years, but through SunCommon's Solar Friends Program, the Vos' have referred so many new customers that they will see the return on their investment much faster. 
Vos Details Breakdown:
7.42kW roof mount
Reduction in Electricity Usage – nearly 100%
Anticipated Annual Savings – over $1,350
Expected Lifetime Savings – Over $34,200
Expected Payback Period  – Under 8 years
SunCommon installed a 4.2kW roof mounted system for the Westfall family in the Spring of 2017. The small system is expected to cover 100% of their electric load while saving the family about $800 annually. The lifetime savings of the system will exceed $20,000 with the Westfalls seeing their return on their investment in under eight years.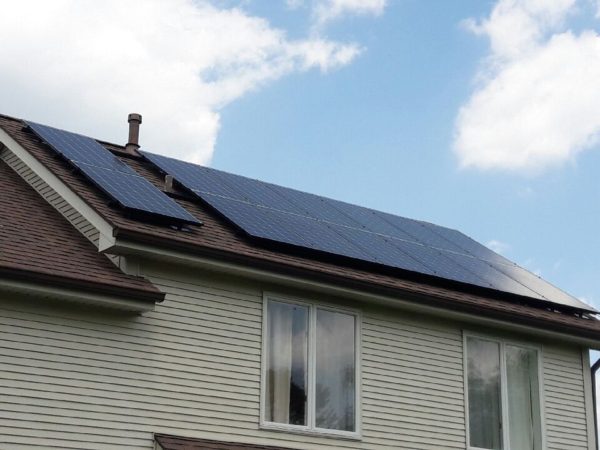 Westfall Details Breakdown:
4.2kW roof mount
Reduction in Electricity Usage – 100%
Anticipated Annual Savings – Nearly $800
Expected Lifetime Savings – Over $20,000
Expected Payback Period – Under 8 Years