Going Solar in Cornwall, New York
Solar pioneers observe an anniversary
The Patak family held an open house last weekend to observe the 10th anniversary of their home being powered by solar energy. If that sounds unusual, we should mention that Chris Patak is now a project manager for the company that did the installation.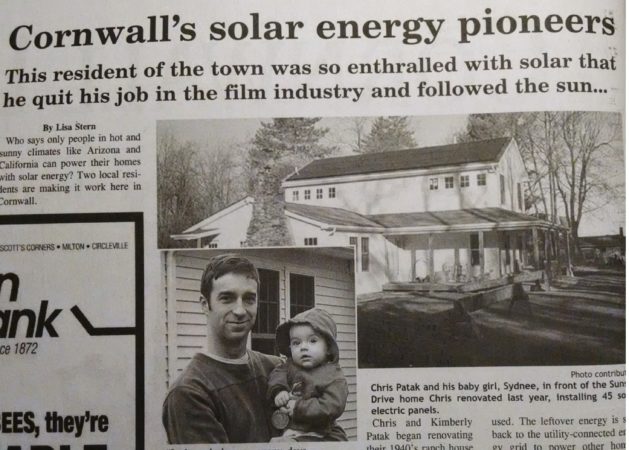 He and his wife Kimberly moved from Brooklyn to Cornwall in 2005. The difference in miles wasn't tremendous, but the change in lifestyle was enormous. The couple settled on Sunset Drive, a wooded road that is barely wide enough for two cars. The home they bought needed a lot of work. "That's putting it mildly," Mr. Patak claimed 10 years later. "Ramshackle might be a better description."
Two things happened while they were fixing their house. Their daughter Sydnee was born, and a friend from the north end of Dutchess County told them about solar energy. Without much convincing, the family decided to try solar panels. "We've always been green minded," Mr. Patak recalled, "and the state was offering incentives." Even so, the Pataks felt like pioneers. At the time, there were very few homes in Orange County that were powered by solar energy.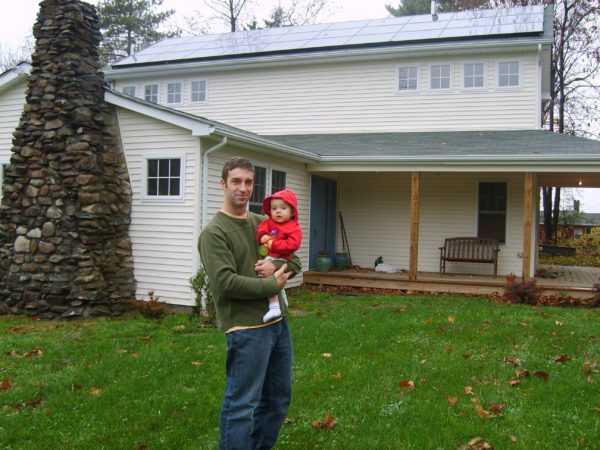 The contractor installed 45 solar panels on the family's roof, and tried to schedule the work for times when the baby wasn't sleeping. While the job was in progress, Mr. Patak enrolled in a course on solar energy, which eventually led to his change in occupation. He had previously worked in the film industry. For a while he commuted to Brooklyn, before switching to his current employer.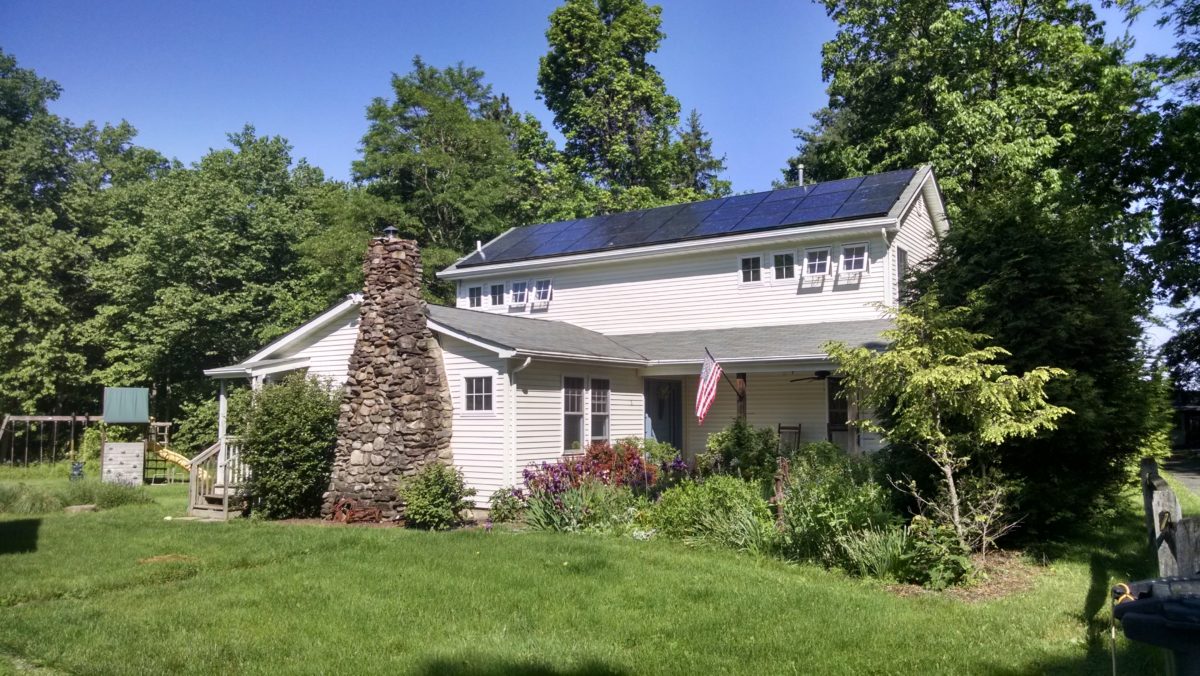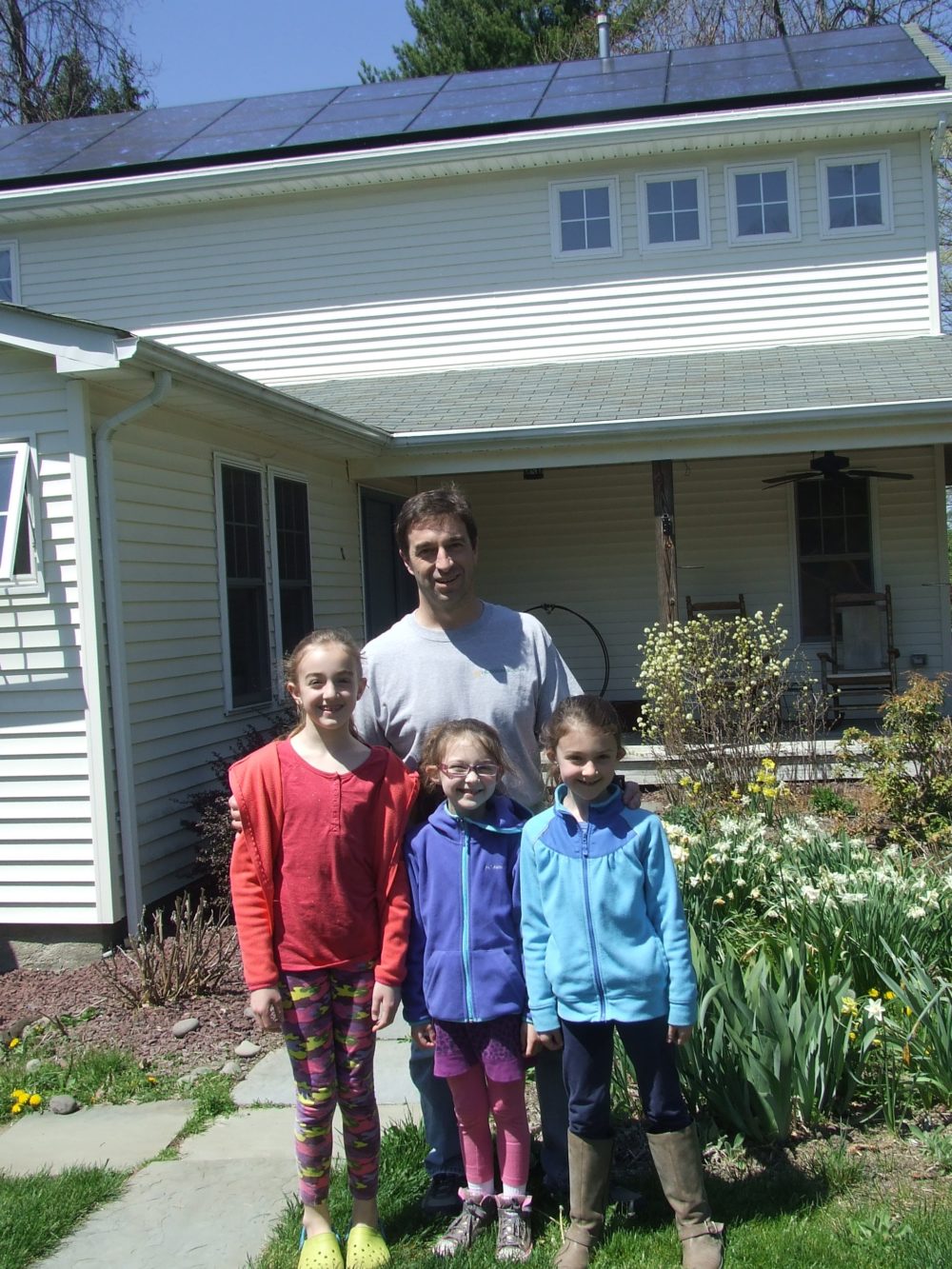 During their open house/anniversary celebration, the people who came got tote bags and thermos bottles as well as a peek at the Patak electric bill. For the last two months, the family of five (Sydnee now has twin sisters) spent $49 on electric. "That's typical," Mr. Patak told us. "We've been spending an average of $25 a month. It started off good, and it just got better."
About the Installation:
System size 6.3 kW

Total number of panels 45

Total production of 6,140 kilowatt-hours annually
RESOURCE AVOIDANCE:

1 year = 2.5 tons
25 years = 62.3 tons

1 year = 466 gallons
25 years = 11,656 gallons

1 year = 5.3 tons
25 years = 132.3 tons
Want to learn more about solar energy for your home?
"Solar pioneers observe an anniversary" by Ken Cashman
(Reprinted with permission from The Cornwall Local)
Get Started We're here to help you find your solar solution, whether that be solar at home, at your small business, or on a larger commercial structure. Click the button to get started. Thank you!
Copyright 2018 SunCommon
|
All Rights Reserved | SunCommon is a trademark registered in the US Patent and Trademark Office