When the power goes out...
your solar can be your backup
SunCommon and Green Mountain Power are teaming up to offer Vermonters solar power plus home storage with a Tesla PowerWall.
We've made solar easy and affordable – now we're doing the same with home storage:
No upfront cost

Fixed monthly payment

Heavily discounted PowerWall lease through GMP partnership
Homes with the combination of solar and storage will enjoy the reliability of backup power during outages and they'll be supporting a more reliable grid for their community.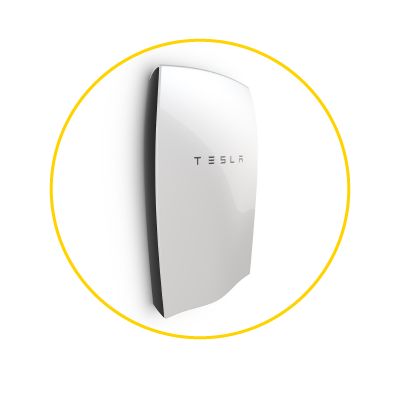 I switched to solar to save money and become more energy independent. The more I can power my life with solar the better off I am. With the battery back-up, I can store sunshine to use during an outage making the most of my solar production.
It's going to be a great back-up system. When power goes out, obviously there are some key things I'd like to keep going, like the alarm system, medical alert, the hot water heater, the food, just in order to to bridge the gap between the outage and whenever the power gets set back again.
Interested in the Tesla Powerwall for your home? Complete the form below.
Get Started We're here to help you find your solar solution, whether that be solar at home, at your small business, or on a larger commercial structure. Click the button to get started. Thank you!
Copyright 2017 SunCommon
|
All Rights Reserved | SunCommon is a trademark registered in the US Patent and Trademark Office