SunCommon sought out the finest solar equipment on the market and selected the best available products for quality, performance, longevity and warranty. So we offer solar panels made by the two premiere manufacturers in the world.

SunPower
is a U.S. company, formed by a Stanford University micro-electronics professor and headquartered in Silicon Valley. With 140 patents, it makes the most efficient solar panels available on the market.That means that the same precious roof space can generate up to 30% more power than standard efficiency panels. SunPower has been selling solar for 40 years, with solid experience backing its 25-year warranty it offers.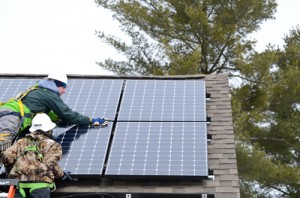 Solar is all it does.  And as a publicly-traded corporation, federal law requires it to set aside funds t back its warranty. So you can be confident that it's got the staying power to be there for our customers throughout the life of their solar systems.
With more than 50 years of experience as a global pioneer in el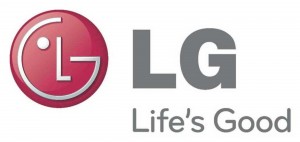 ectronics technology,
LG Solar
stands ready to harness the power of the sun for you. Backed by 25 years of intense research and development far surpassing industry standards, LG Solar's photovoltaic modules are uniquely designed to offer the superior quality, field tested performance, durability and reliability customers the world over have come to expect from LG.
SunCommon's trained technicians will help you determine which system will meet your goals for going solar, taking into account the technical specifications of your home and the financing that works best for you.  We're going to help design the solar system that's just right for you:  SunPower or LG; loan or cash purchase; roof or ground mount; to  provide all your electricity needs or contribute towards your use.
We've designed and installed systems across all those criteria, to get it just right for each home. It's a solar puzzle that we enjoy solving for each homeowner.
Sign up now